Brand New From The Heart Dietitian
"New program reveals how to prevent a heart attack without restricting food so you can have more energy, feel healthier and live a longer life."
From the desk of Veronica, The Heart Dietitian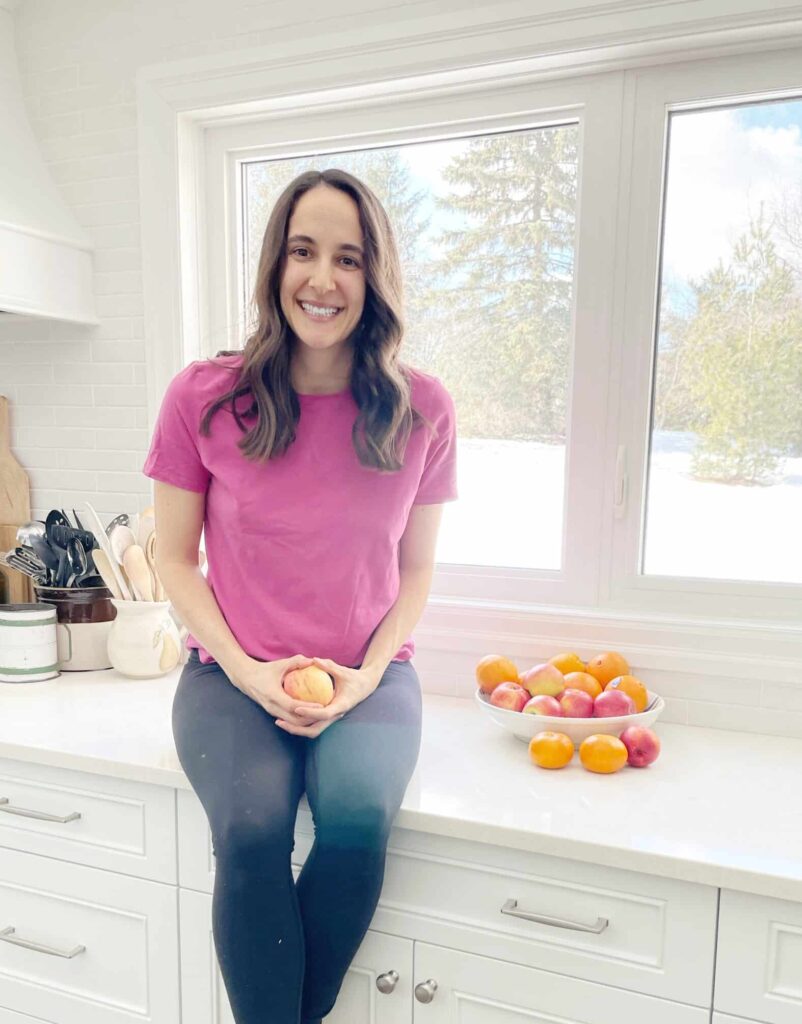 Dear Friends,
If you would like to achieve a healthy heart so you can live a long and happy life, even if you can't stand the taste of kale and legumes…
This will be the most exciting letter you read all year.
Here's why:
But before we go any further, out of respect for your time I want to be totally honest with you.
My approach to heart health is not about dieting or restriction.
It is about abundance!
Contrary to what many people believe, achieving great heart health is not a result of simply eating less greasy foods. Focusing on deprivation is what makes a way of eating extremely difficult to stick to.
So, if you're looking for a gruelling diet that prescribes strict rules and leaves you feeling miserable – I am not the nutrition coach for you.
On the other hand, if you're excited by the idea of learning from an experienced dietitian so you can achieve great heart health in a way the whole family will enjoy, keep reading…
I want to introduce you to Mary Beth
Not only is her story inspiring but it really goes to show just how possible it is for you to eat for heart health even if you're short on time.
Mary Beth was recently diagnosed with high cholesterol and at very high risk of having a heart attack.
She's a mum, wife, daughter and friend. At 62, she's not ready to miss out on everything that's still to come for her. Retirement, grandchildren, holidays and special moments with friend.
After working together for just 6 weeks, here's what she had to say:
Veronica Rouse, The Heart Dietician, was an amazing educator, cheerleader, and superb support system while going through this program. I learned so much about how to take control of my food choices for total body health in a way that did not feel punitive or restrictive but rather creative and life-giving with new foods introduced, and some mainstay foods with some "add-ins", that were enjoyable to eat. I am so thankful to have found the Heart Health Academy.
Mary Beth is now equipped for life with the skills, tools and knowledge she needs to reverse her high cholesterol and prevent a heart attack. This can be your reality as well.
Sure you can Google for the answers and trial & error your way through without investing in expert support but if that worked, I'm guessing you wouldn't be reading this letter right now.
There is an array of inaccurate and outdated heart health advice online. The Heart Health Academy by The Heart Dietitian is a place you can trust. I can say that so confidently because this is my life's work.
So, what do you say…
Are you ready to invest in your health and learn how to eat for heart attack prevention in a way that allows you to still enjoy favourite foods without restriction?
I've broken down the entire system, everything you need (including recipes, meal plans, factsheets and more!) into a highly supported 6 week program called the Heart Health Academy.
It's the system I've used to help thousands of women improve their cholesterol, blood pressure and overall heart health and it can help you too.