Valentine's Day is a great reminder to focus on heart health. But is Valentine's day always heart-healthy?
I've narrowed down Valentine's day themed foods for you to enjoy, without the guilt. Because it's not the heart decorations or greeting cards that will throw off your lifestyle progress. It's the food. The chocolate, the alcohol, and those heart-shaped treats.
Learn how to treat yourself right with a heart-healthy Valentine's day.
Heart Health Month
February is Heart Month. It's important to keep in mind that heart disease is still the leading cause of death in North America (1).
Heart month was created to increase awareness, but also to encourage engagement in heart-healthy activities. Because you can take control to prevent or slow the progression of heart disease.
Managing heart health can be done, and should be considered every day. Especially if it's done in a fun way that can maintain motivation and not impact progress.
And yes, Valentine's day can be celebrated while being mindful of your heart health. Your cardiologist will be proud.
Heart Healthy Food For Valentine's Day
Eating well is one of the pillars of cardiac health. Specific foods have been shown to lower blood pressure and cholesterol. Eating patterns like the portfolio diet, DASH diet, and the Mediterranean diet have loads of research to support their heart-protective way of eating.
These eating patterns have the following foods in common:
Vegetables
Fruits
Nuts and seeds
Let's focus on the positive, shall we? There are plenty of foods you CAN eat this Valentine's day. That's why I've compiled a pretty decent list of meals that scream Valentine's day AND heart health.
Heart-Healthy Activities For Valentines Day
Food is not the only way you can celebrate Valentine's day. Try:
Hugs
Kisses
Cuddles
Holding hands
Sharing flowers
Breakfast in bed
Candlelit dinner
Get active – go for a walk together
Go dancing
Laugh at a comedy show
Winter activities like skiing or skating
Sleep in
Watch the sunset
Go outside
Explore new recipes
And if you don't want to give a box of chocolates to your significant other this Valentine's day, check out heart-healthy gifts to exchange instead.
Not only are these fun activities, but they can also reduce stress which is another pillar of heart disease management (2).


21 Heart-Healthy Valentine's Day Recipes
These recipes are full of foods that emphasize heart-promoting properties and are often red! Think red peppers, beets, cherries, strawberries, and red kidney beans. Enjoy.
Smoothies
Watermelon cherry flavor is a sweet and refreshing treat, and you will never know tofu is added to make this a protein-rich drink!
Overnight oats are taken up a notch and turned into a cozy pink cranberry oat smoothie or bowl that is perfect for Valentine's Day! Packed with oats, spices, and a couple of dates for sweetness, this wholesome smoothie is a great way to start the day.
This simple and easy smoothie will lower your blood pressure fast, which will help you focus on more important things on Valentine's day!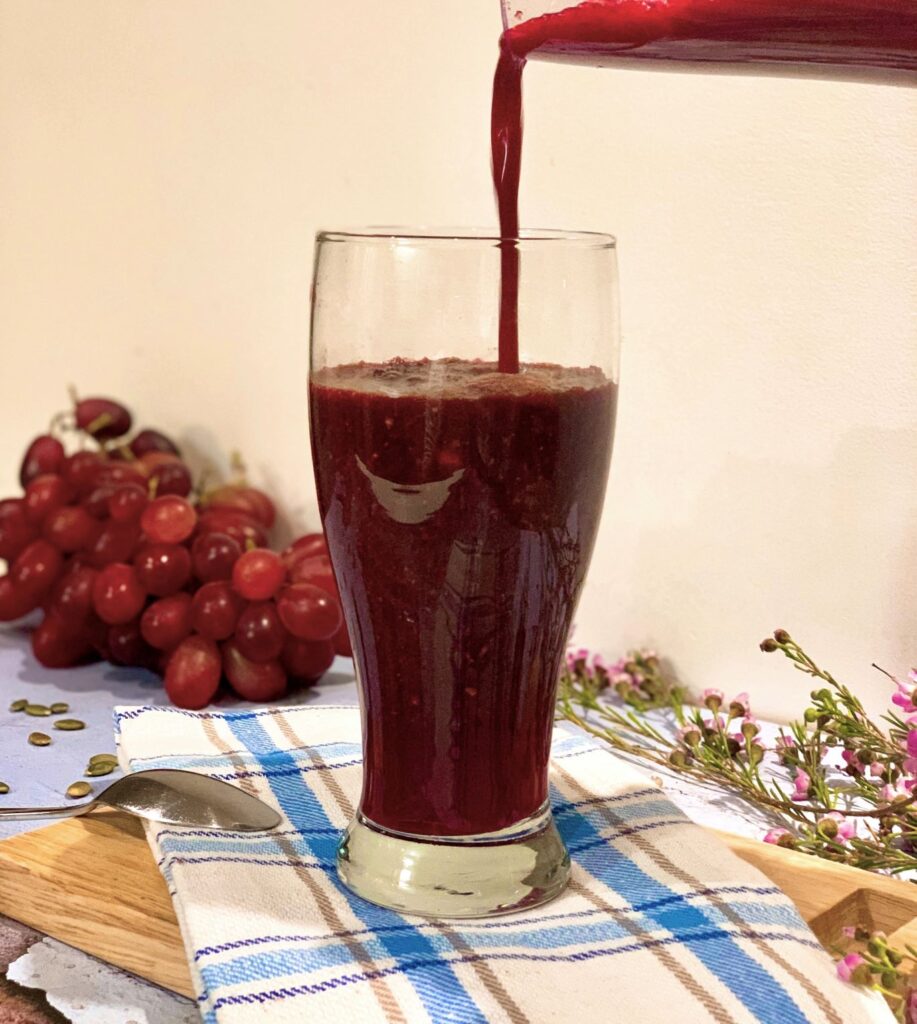 Breakfast
These Healthy Oat Banana and Strawberry Pancakes are a super fun and incredibly healthy way to have pancakes with strawberries! Gluten-free thanks to the whole oats and naturally sweetened, these pancakes are kid-loved and mom-approved!
Start your Valentine's Day with a cozy bowl of raspberry oatmeal! The bright pink color is naturally vibrant from the raspberries and it's a great way to stay full all morning long.
Turn your pancakes into an even more loving gesture with some gluten-free vegan Blueberry Heartcakes! A wonderful healthy breakfast recipe that will make your heart happy and healthy too!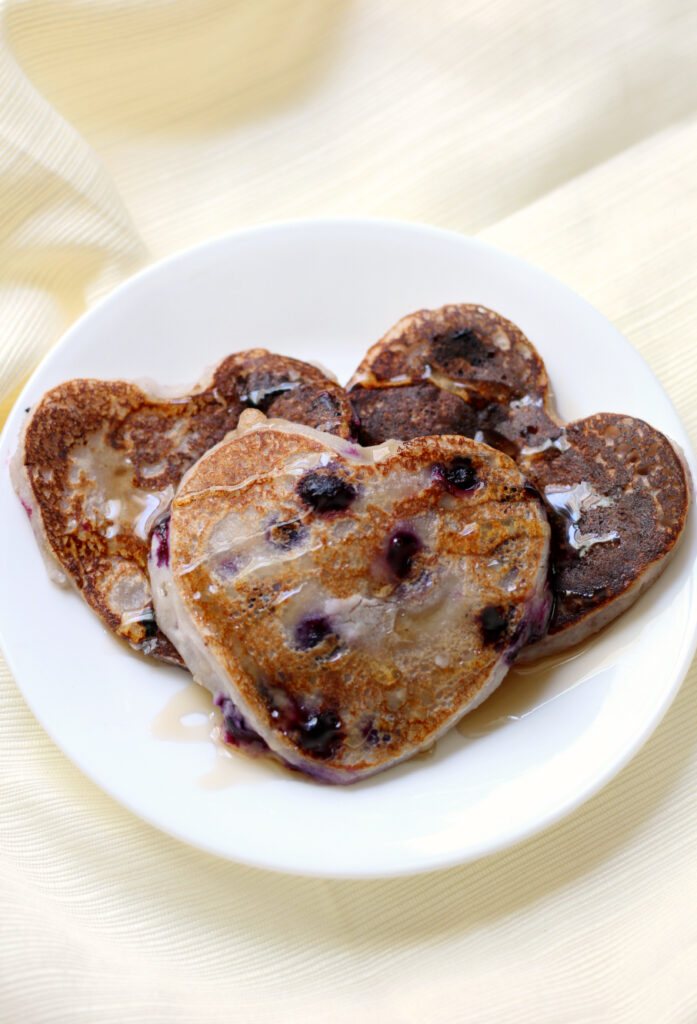 Soup
Wanting that heart-y healthy tortilla soup without all the prep? Try this healthy chicken tortilla soup crock pot recipe that is simple and delicious! Perfect for a wonderful meal so you can focus your energy on your valentine.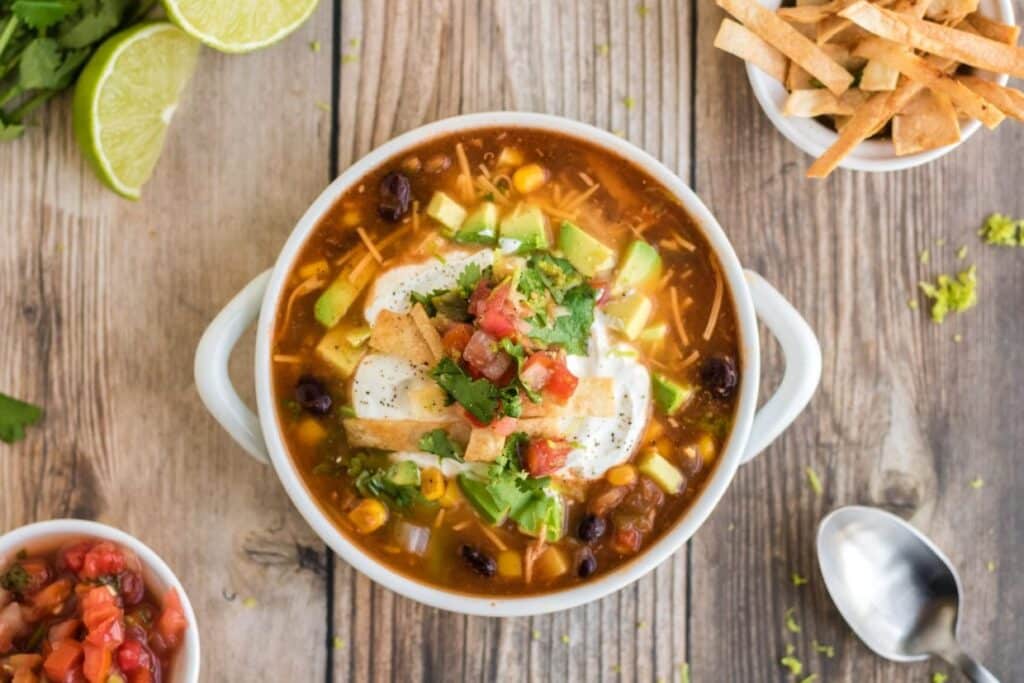 This healthy beet soup is low in fat and calories and high in nutrition. The vibrant color will look stunning on your Valentine's Day table.
Don't let the name – oatmeal soup – keep you from making this recipe. It truly is a winner! Try this rich tomato oatmeal soup for a satisfying lunch this Valentine's Day.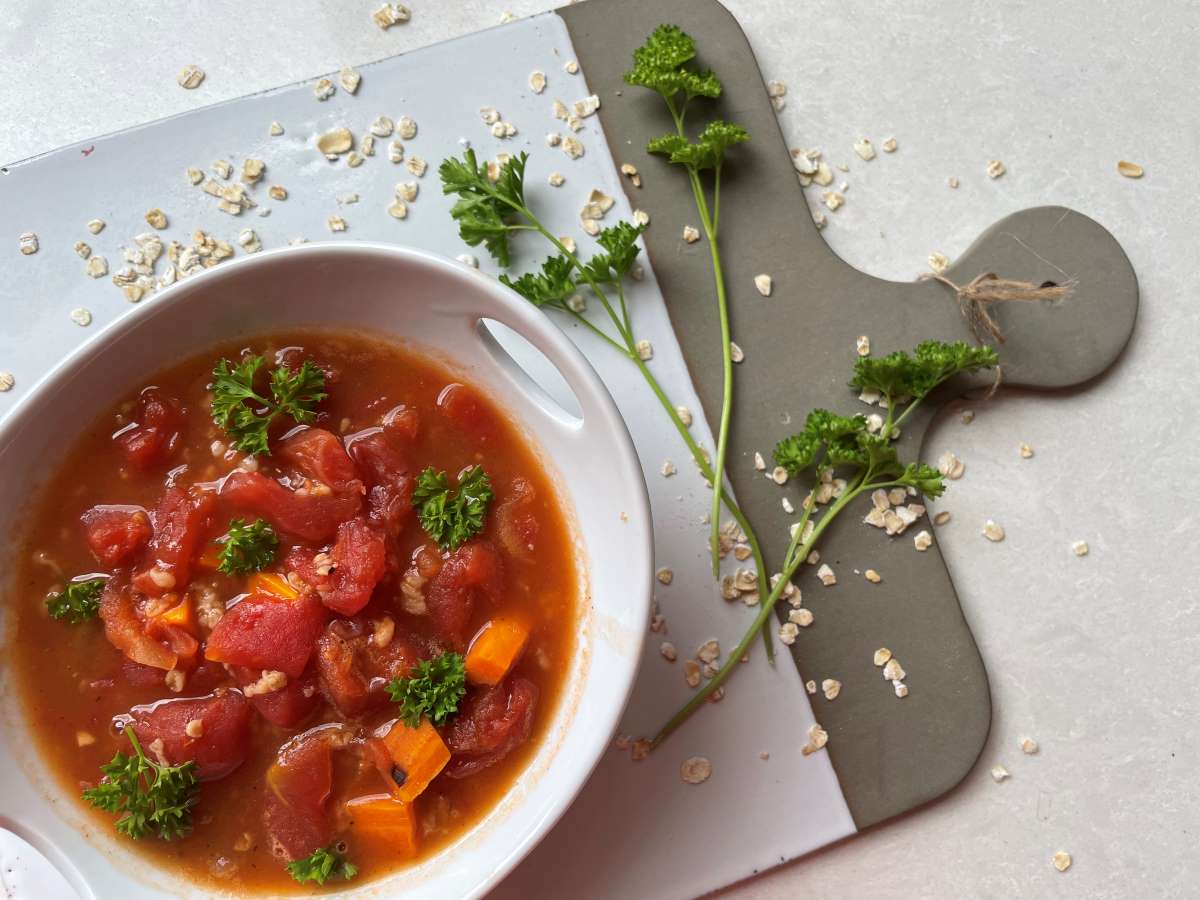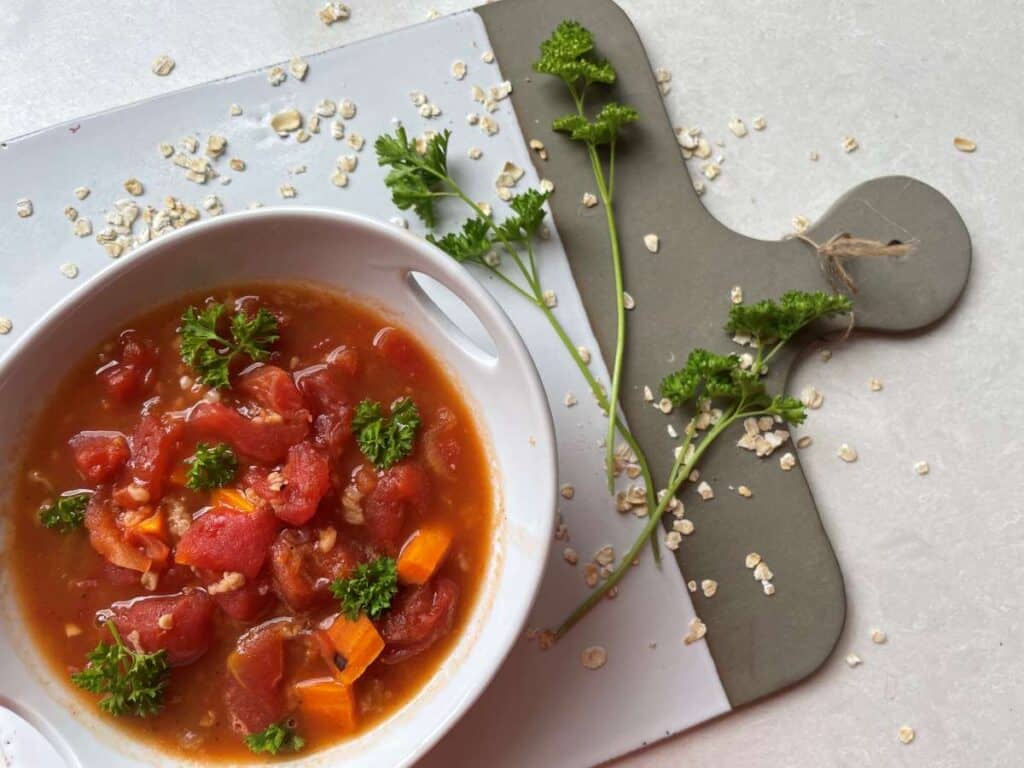 Snacks
Smokey Maple Roasted Chickpeas would make a super tasty and healthy Valentine's snack or salad garnish. They taste like maple-cured bacon but are vegan and made with sesame oil, smoked paprika, onion granules, and maple syrup.
This hummus has to be one of the prettiest meals you'll find on the table at a party. The vibrant pink color makes the dish, look irresistibly edible and delicious.
Chocolate-covered chickpeas are the perfect heart healthy Valentine's day treat. This recipe is a delicious twist on a classic snack that is full of protein and fiber wrapped up in chocolate.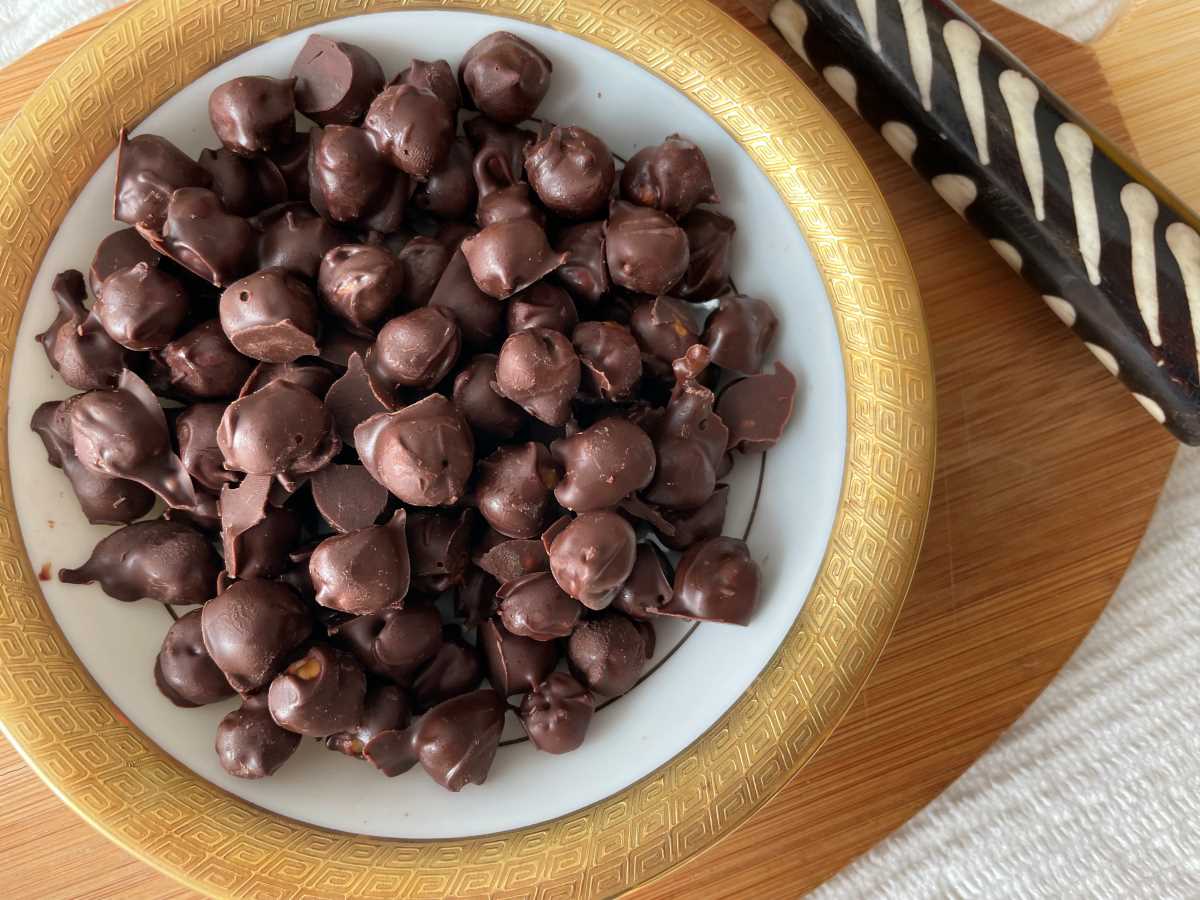 Salads
This Garden Garbanzo Bean Salad with Creamy Garlic Dressing is a perfectly heart-healthy Valentine's Day recipe packed with plant-based protein and fiber. Made with chickpeas, broccoli, red bell peppers, barley, and more.
Bright strawberries, bold flavors, and absolutely delicious! The light flavor and filling salad are perfect for a healthy Valentine's Day dinner. Enjoy it as a side salad or as an entree, either way, it will be memorable.
This cherry salad dressing simply requires a few ingredients and a blender. On top of its easy preparation, it is highly nutritious, sweet, and a sight for sore eyes!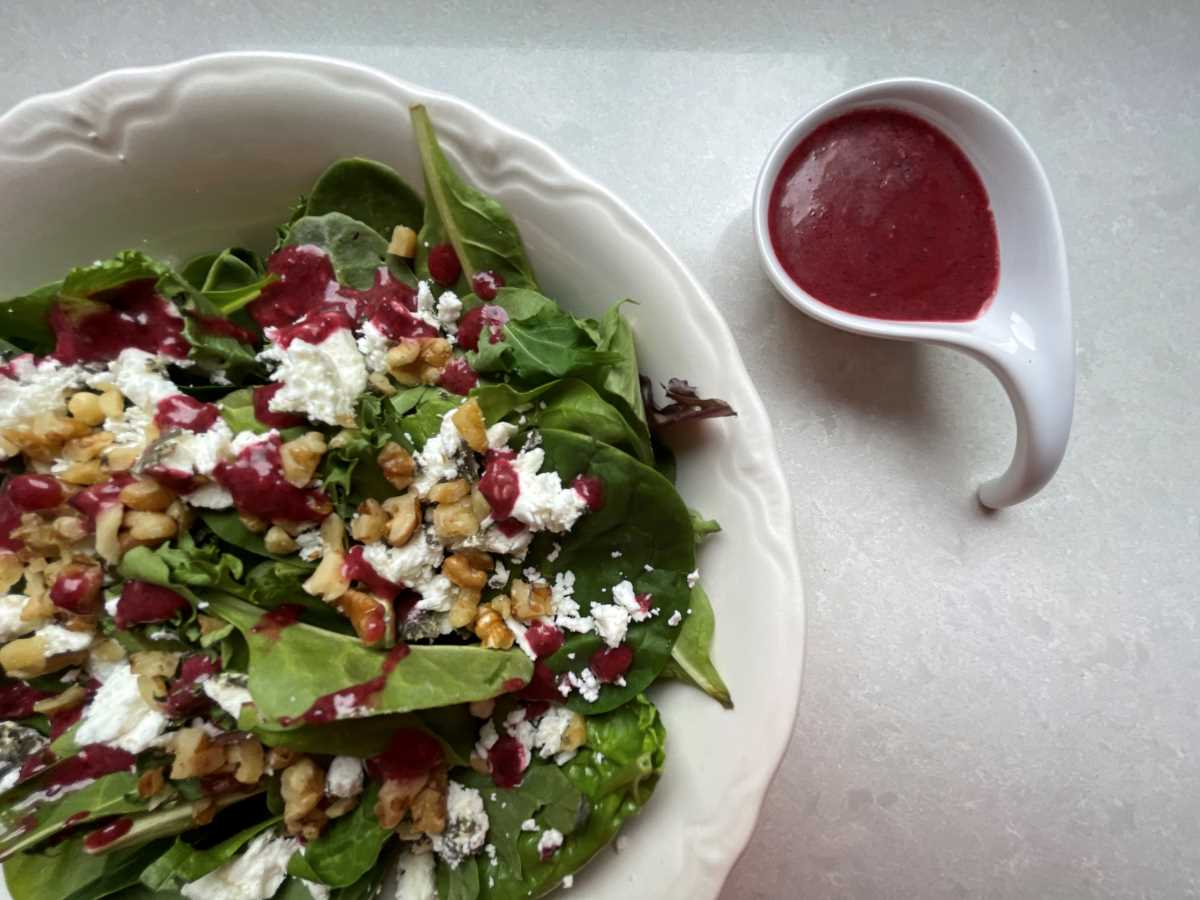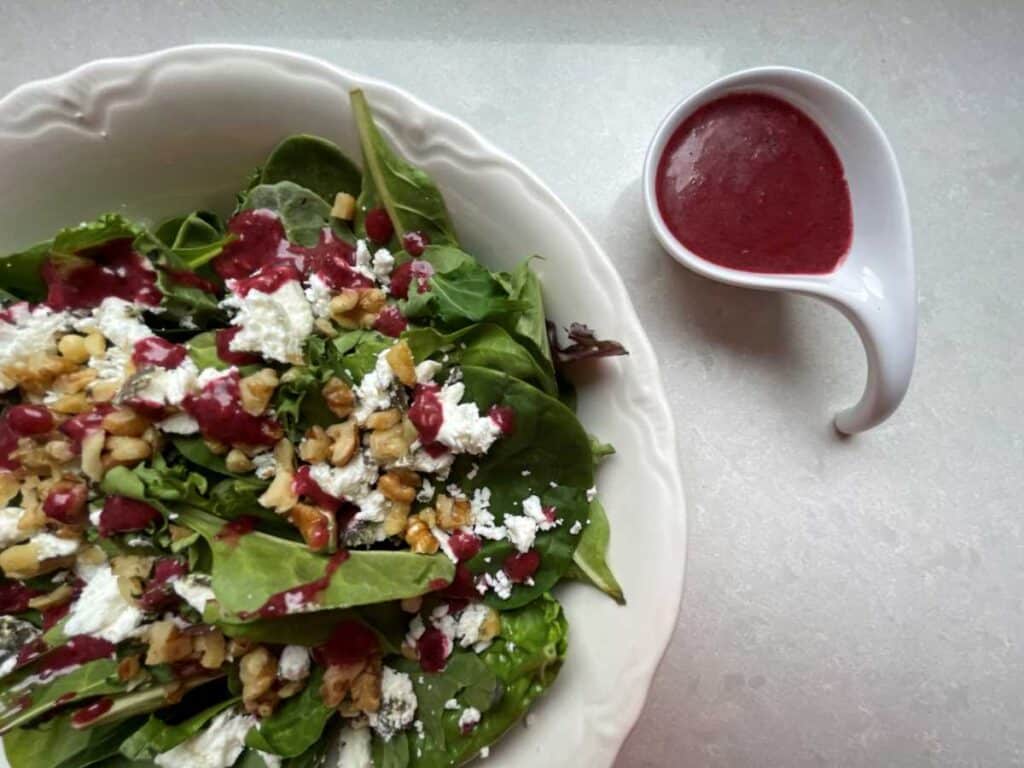 Main
Baked cod with crunchy panko crust is the perfect romantic meal for two! Easy to prepare and absolutely delicious, plus gorgeous looking, too!
This Vegan Vodka Sauce Pasta recipe comes together in just 30 minutes! Perfect to serve at a family dinner- it's spicy, creamy, and naturally vegan (because it's made with cashews)!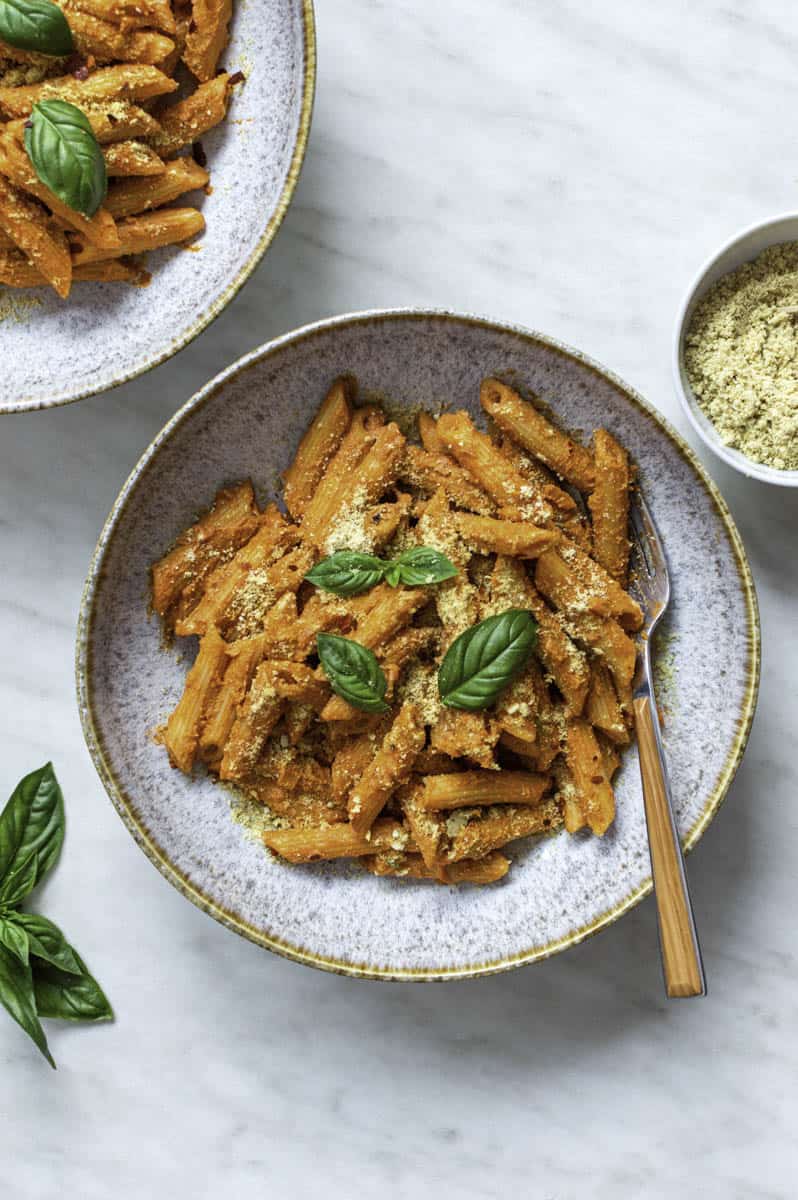 This Ravioli Al Pomodoro Recipe is light, creamy, and infused with garlic and fresh basil! It uses 6 ingredients only and is ready in 25 minutes!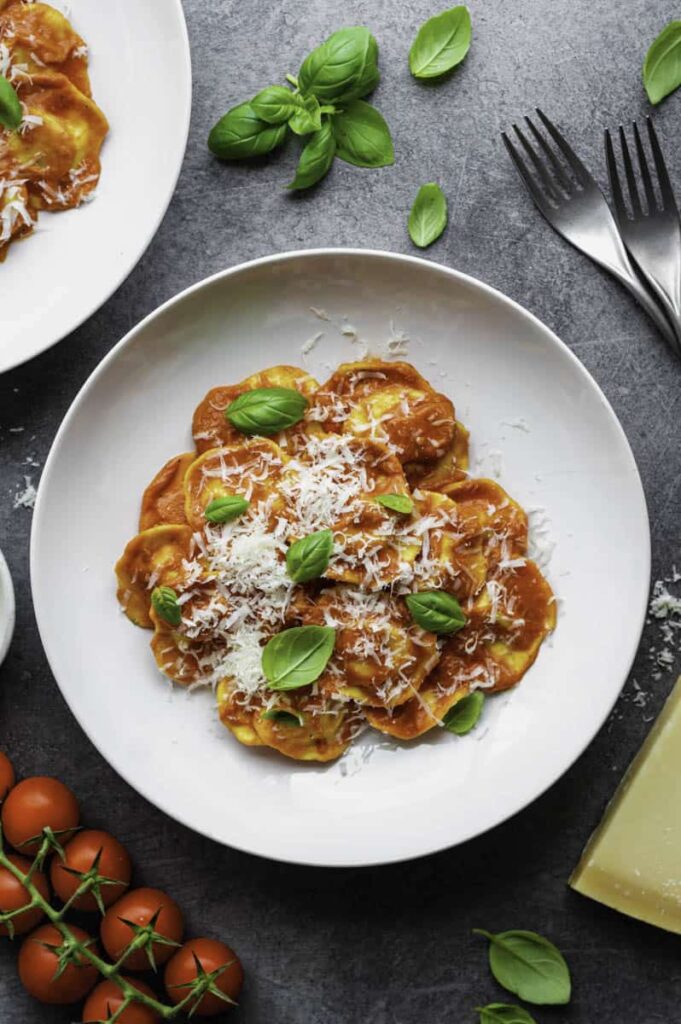 Dessert
This velvety smooth Silken Tofu Chocolate Mousse is incredibly rich and creamy yet egg-free, dairy-free and made without cream or butter. It's much lower in fat than regular chocolate mousse recipes and requires only 3 simple ingredients.
Super Easy Blackberry Crisp screams Valentine's day and heart health. Warm and gooey with a crispy crunchy oat topping. Serve this blackberry oatmeal crisp warm and topped with yogurt.
Oat milk makes this vegetarian pudding a creamy dessert that tastes just like traditional dairy pudding!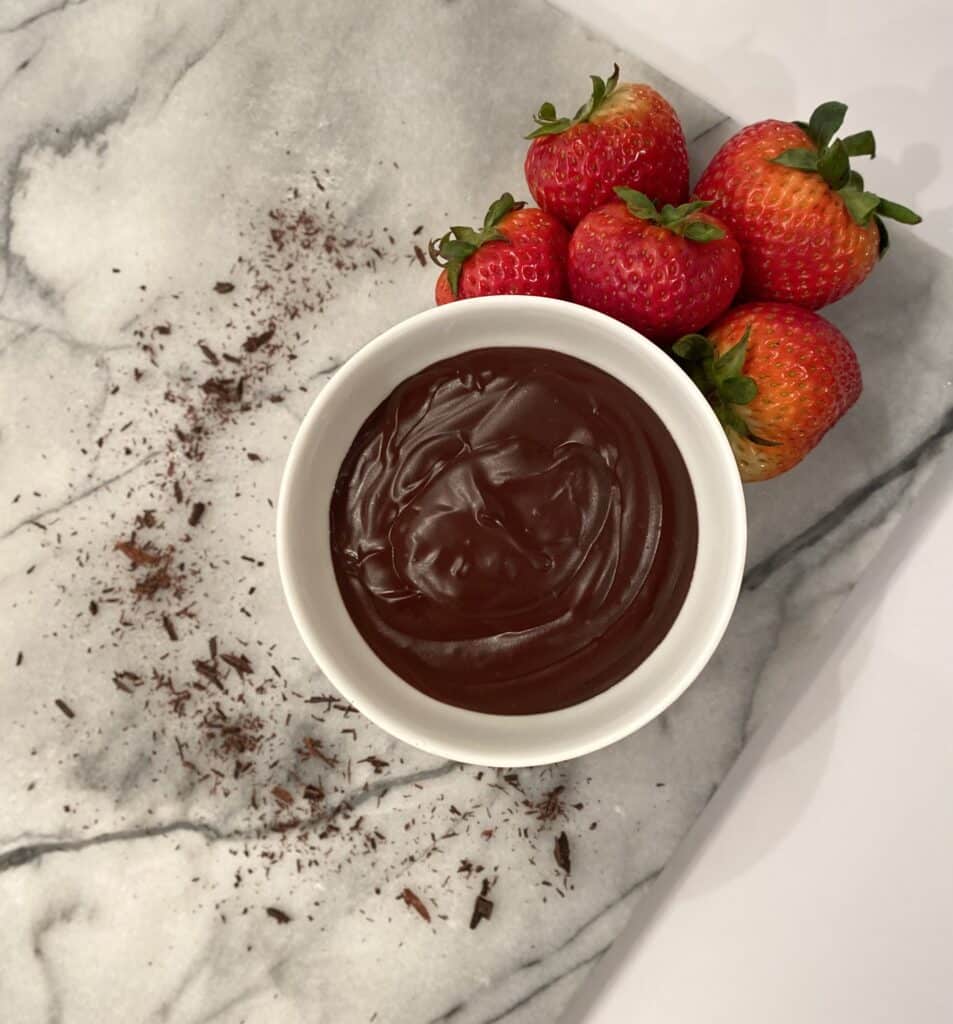 Final Thoughts
Don't forget to show your heart some love this Valentine's day. These foods will help you celebrate Valentine's Day with your loved ones while keeping your heart beating strong.
Use today to think and care for your heart with these dietitian-approved, heart-healthy recipes.
Happy Valentine's Day!