From instant pot salmon to salmon cakes, there are over 30 low sodium salmon recipes chosen by a Registered Dietitian to help you easily put flavorful salmon on your dinner table.
Pin It For Later!
Heart Disease
Heart disease is the leading cause of death for men, and women in the United States (1). Heart disease can be managed by engaging in a healthy lifestyle.
You can choose healthy habits to help prevent heart disease. By living a healthy lifestyle, you can help keep your blood pressure, cholesterol, and blood sugar levels normal and lower your risk for heart disease and heart attack. This includes eating well, getting regular physical activity, maintaining a healthy weight, managing stress, and not smoking.
Take charge of your health and start eating right. One simple goal you can make today is to include more fish in your diet as it is a food to improve your blood pressure and cholesterol levels.
Salmon And Heart Disease
Salmon is a popular dish for heart health as there is a substantial amount of research that links salmon's heart-healthy benefits to its omega-3 fatty acid content and low saturated fat.
Omega 3 Fatty Acids
Salmon is loaded with heart-healthy fats called omega-3 fatty acids. Omega 3 fatty acids are essential for many bodily functions such as brain development and reducing inflammation. Having at least 500 mg/day of eicosapentaenoic acids (EPA) and docosahexaenoic acid (DHA), two types of Omega 3 fatty acids, is recommended.
Salmon are rich sources of EPA and DHA. Eating at least 2 servings of salmon per week can help you achieve this recommendation (2).
A recent study showed that fish consumption can lower your risk of heart disease (3). Another showed that EPA and DHA are related to improving heart health by decreasing inflammation and improving blood flow (2).
These fish sources of omega-3 fatty acids are better absorbed in our bodies than plant sources. Plant sources of omega-3 fatty acids include linseeds, flaxseeds, chia seeds, and hemp seeds.
Low In Saturated Fat
The American Heart Association recommends limiting saturated fats– which are found in food like beef, lamb, pork, butter, cheese, and tropical oils. Decades of sound science have proven eating too much saturated fat can raise your "bad" cholesterol and put you at higher risk for heart disease.
The American Heart Association recommends limiting saturated to about 5-6% of total calories from saturated fat or around 13 grams per day for someone eating 2000 calories (4). Choosing leaner meats like chicken, or higher unsaturated fat fish can help you achieve this target.
It is considered a low cholesterol food and would fit into a low cholesterol diet plan.
Low In Sodium
In a world where dietary guidelines suggest we should be keeping our sodium intake under control, salmon emerges as an excellent choice. Salmon is a naturally low-sodium food, containing only about 50-70 milligrams of sodium per 100-gram serving when it's fresh and unprocessed
The key word here is "unprocessed". It's important to note that the low sodium content applies to fresh, unprocessed salmon. Pre-packaged or canned versions of salmon can often contain added salt as a preservative, which can considerably increase the sodium content. When possible, it's always best to opt for fresh or frozen salmon to reap the low-sodium benefits.
It's also noteworthy to mention that the cooking method can play a vital role in the final sodium content of a salmon dish. While the fish itself is low in sodium, adding high-sodium sauces or seasonings can drastically change its nutritional profile. For a truly low-sodium dish, consider seasoning with herbs, spices, and citrus juices, which can infuse flavor without the additional sodium.
Salmon is not only an excellent low-sodium protein source, but it also offers a wealth of other nutritional benefits. It's high in omega-3 fatty acids, which are known for their heart-health benefits, and it's a great source of vitamin D and B-vitamins. By incorporating salmon into your diet, you're contributing to a well-rounded, nutrient-dense, and low-sodium eating plan.
So, when you're seeking to limit your sodium intake, salmon can be a go-to ingredient for your meals. Combined with the right ingredients and cooking methods, it can make for a tasty, heart-healthy, and low-sodium dish. In the following sections, we'll explore some delicious low-sodium salmon recipes that you can easily integrate into your cooking repertoire.
If you are interested in following a low sodium diet, check out these low sodium cookbooks, other low sodium recipes, including many round ups about low sodium tortillas, low sodium bagels and low sodium popcorn.
Research shows that the Mediterranean diet can prevent primary and secondary heart disease (5,6). This eating pattern is a higher fat intake encouraging consumption of fat from unsaturated sources like salmon. In fact, fish and seafood is the primary source of protein in the Mediterranean diet.
DASH diet
You may have heard about the DASH diet, which stands for Dietary Approaches to Stop Hypertension. It's a way of eating that has been researched for over 25 years revealing powerful benefits for managing blood pressure (7). Just like the Mediterranean diet, the DASH diet it limits foods high in saturated fats and encourages the consumption of lean protein and fish more often.
Eat More Heart-Healthy Salmon
So to help you hit that 2-3 time per week target I have compiled over 30 simple, healthy and delicious salmon dinners that are perfect for any night of the week. Even non-fish eaters will enjoy these recipes.
How To Make Low Sodium Salmon
Incorporating salmon into your meals without adding a load of sodium doesn't have to be a daunting task. In fact, it can be an exciting culinary adventure.
You can experiment with a variety of flavors from different herbs, spices, and other seasonings that impart great taste without adding salt. Let's walk through some key steps to making flavorful, low-sodium salmon dishes. If you are looking for low sodium spice blends, I recommend checking out this Epicure review post.
1. Choose Fresh or Frozen Salmon
As mentioned earlier, fresh or frozen salmon is generally lower in sodium compared to canned or smoked salmon, which often have added salt. When possible, choose fresh or frozen salmon for your dishes.
2. Experiment with Salt-Free Seasonings
There's a wide world of flavor beyond the salt shaker. Experiment with different combinations of herbs and spices for your salmon. Fresh herbs like dill, basil, parsley, or cilantro can add a burst of flavor. Spices like pepper, paprika, cumin, or turmeric can also add depth to your dish. Remember, spices have their own unique health benefits too! Check out this Epicure review for salt free seasonings.
3. Use Citrus and Vinegars
The acidic tang of citrus fruits like lemon, lime, or orange pairs wonderfully with salmon, as do different vinegars. They give a pleasant, refreshing taste that can make the flavors of your dish pop without adding any sodium.
4. Utilize Healthy Cooking Methods
The way you cook your salmon can contribute to its overall sodium content. Grilling, baking, steaming, or poaching are excellent low-sodium cooking methods. Avoid frying, as it often requires breading or batter which can contain added sodium.
5. Make Low-Sodium Sauces and Marinades
If you're using a sauce or marinade, opt for homemade versions so you can control the sodium content. Pre-made sauces and marinades often contain high amounts of sodium. Try these low sodium sauces and marinade recipes if you are following a low sodium diet. Use ingredients like olive oil, garlic, ginger, mustard, and low-sodium soy sauce to create flavorful, low-sodium sauces and marinades.
6. Serve with Low-Sodium Sides
Complement your salmon dish with sides that are also low in sodium. Steamed vegetables, whole grains like brown rice or quinoa, or a fresh salad can complete your meal without adding a significant amount of sodium.
By following these steps, you can create a wide variety of tasty and healthy low-sodium salmon dishes. Not only will these meals help you maintain a balanced sodium intake, but they'll also allow you to enjoy the many nutritional benefits of salmon. So, get creative and enjoy the process of making delicious, heart-healthy salmon dishes.


31 Low Sodium Salmon Recipes
If you are new to cooking with salmon, start with these recipes. These 7 low sodium salmon recipes walk you through 7 different (uncomplicated) cooking techniques to help you put salmon on your table. They include instant pot salmon, baked salmon in foil, cedar plank salmon, poached salmon, air fryer salmon, bbq salmon, and oven-baked salmon.
Learn how to make Instant Pot Salmon (Pressure Cooker Salmon) with a hint of citrus, broccoli, and kale. It is so easy to do, and this no salt salmon recipe turns out fabulous.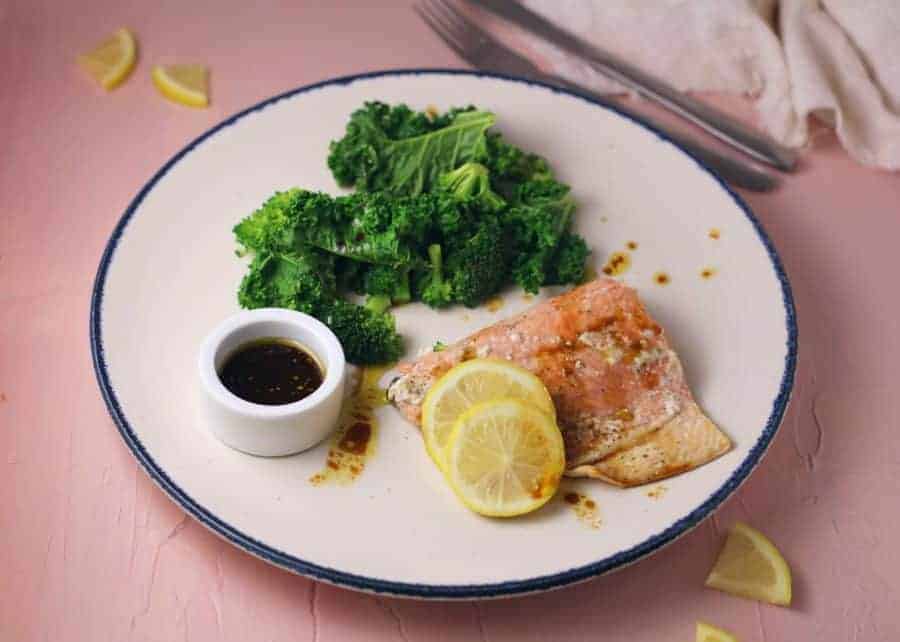 Low sodium baked salmon recipes are easy and quick to execute. Baked Salmon in Foil only takes 10 minutes in prep time and it comes out juicy and flaky with finger-licking garlic butter and fresh herb seasoning. Sign me up for this perfect low sodium salmon recipe.
Cedar plank salmon is a simple and elegant restaurant-quality salmon that results in a delicious smoked woodsy flavor without using any fancy equipment or extra salt. Perfect for a midweek dinner or a party with friends, this no salt added salmon dish is sure to impress!
Poached salmon is a simple and easy recipe. The fish is tender, moist, and infused with the delicate flavor of the aromatic poaching liquid. This salmon recipe is low in sodium and ready in just 15 minutes, makes for an easy weeknight meal.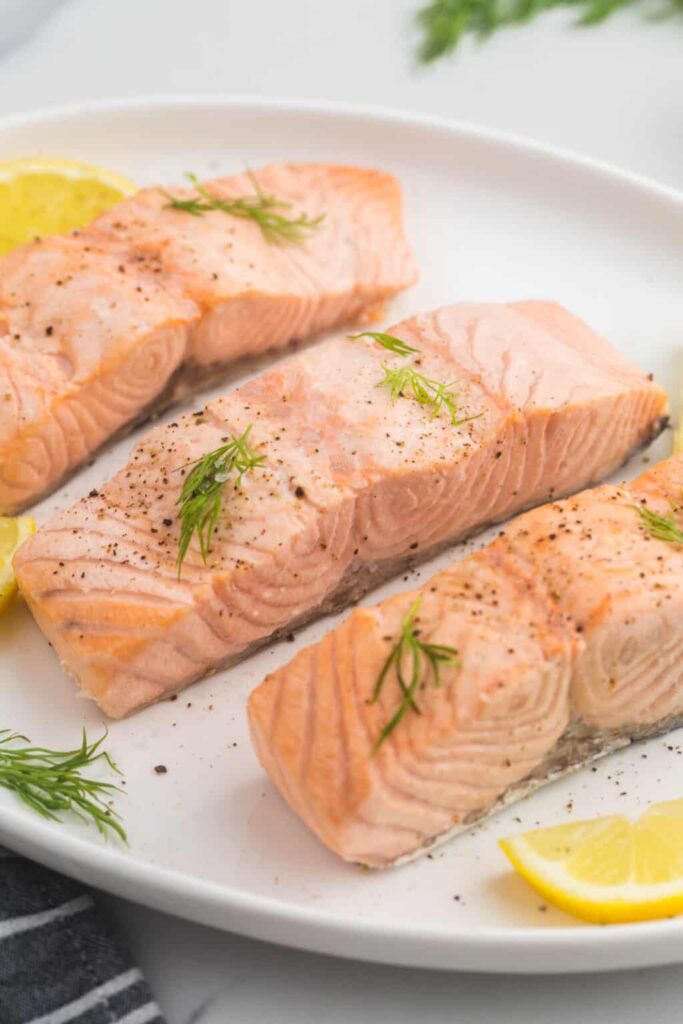 Tender, flaky, frozen salmon in the air fryer. This low sodium salmon recipe have a flavorful honey and garlic marinade and are perfect for a minimal-effort meal. The salmon goes from frozen to cooked in the air fryer in 12 minutes!
This recipe for grilled salmon is a wonderful summer recipe for the outdoor grill, that has a flavorful spice rub that can be made up quickly each time or in a big batch to store for later.
Some people might be intimidated about cooking salmon in the oven, but fear not! This low sodium baked salmon recipe has lemon and dill that makes it easy to prepare.
21 Easy And Flavorful Heart-Healthy Salmon Recipes
If you are comfortable cooking with salmon and are interested in gaining inspiration with new flavors check out these 21 heart-healthy salmon recipes.
This DASH diet salmon recipe comes together quickly, and looks enticing to eat, especially when topped with fresh herbs, asiago cheese, mayonnaise (for creaminess), and lots of lemon juice. Be sure to try this low sodium baked salmon recipe.
This low sodium salmon is a perfect weeknight meal. A simple, quick sheet pan salmon, intensely flavored mint chimichurri with a healthy veggie side. Easy to make and even easier to eat!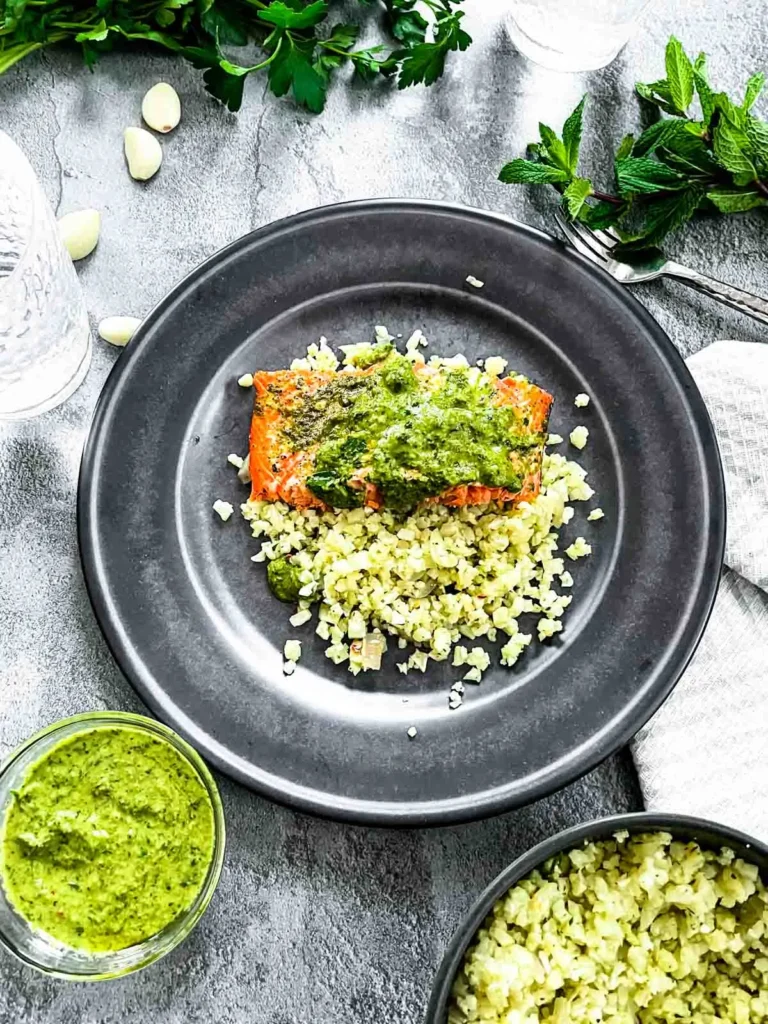 This Honey Sriracha Salmon Sheet Pan Dinner is delicious and simple. Done in 30 minutes, this healthy dinner is paleo, gluten-free, and easy to make!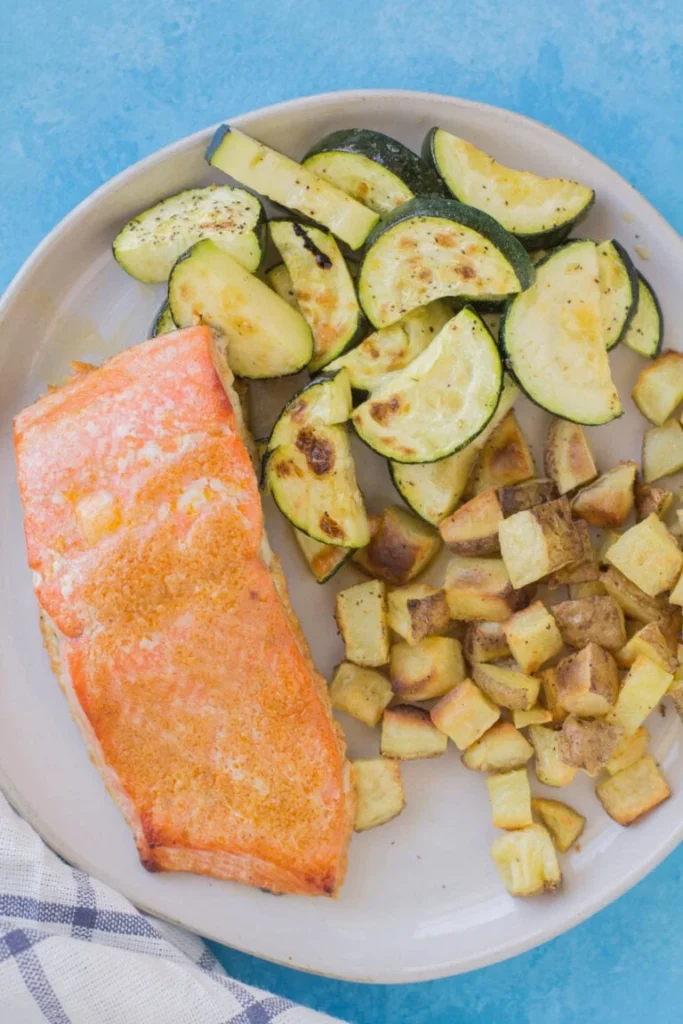 This no salt salmon recipe is light, healthy, and crusted with a sweet and salty pistachio topping. All you need is 10 minutes of prep, making this recipe easy enough for those busy weeknights.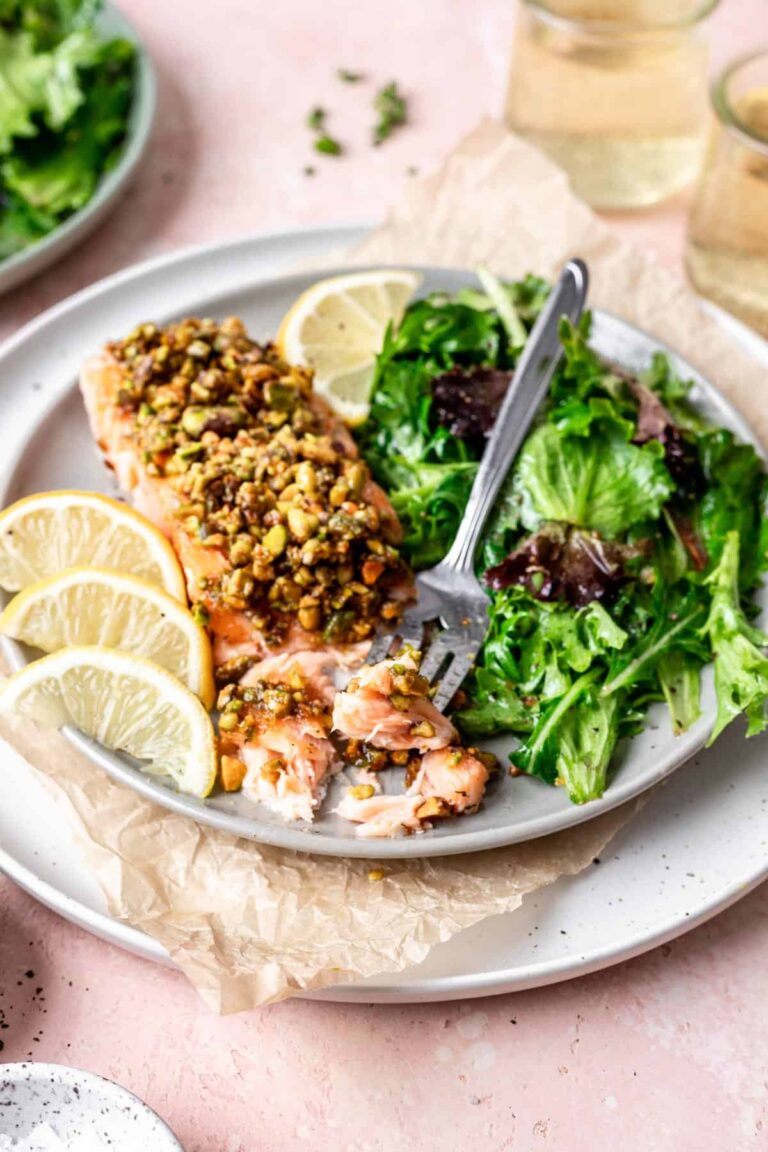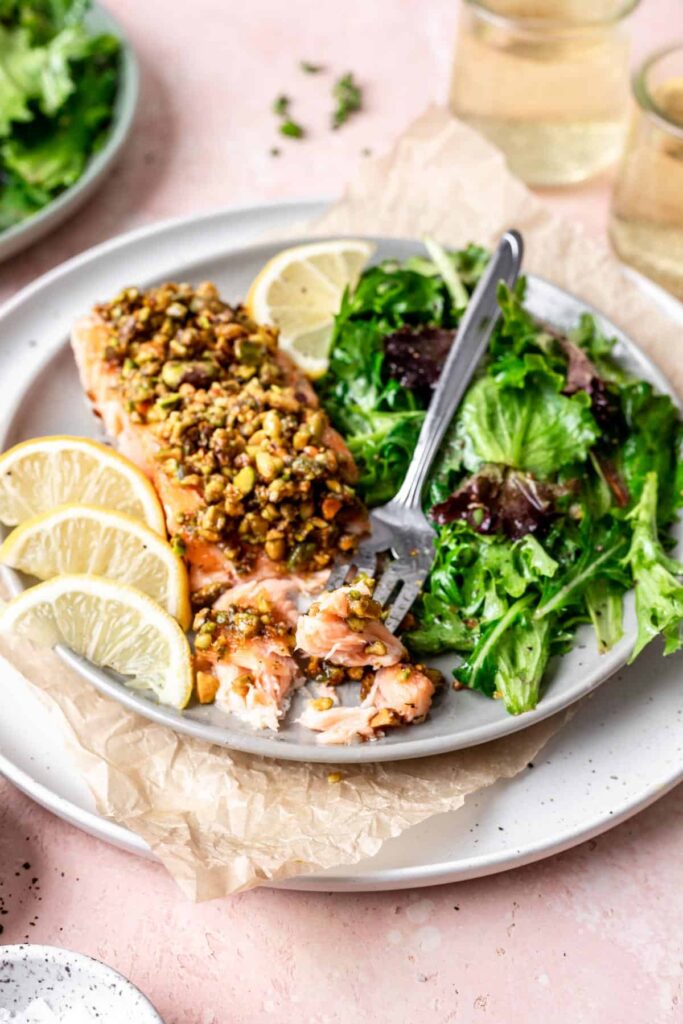 This lemon dill salmon will become your favorite oven-baked salmon recipe! It's quick, easy, and the best way to prepare salmon perfectly every time.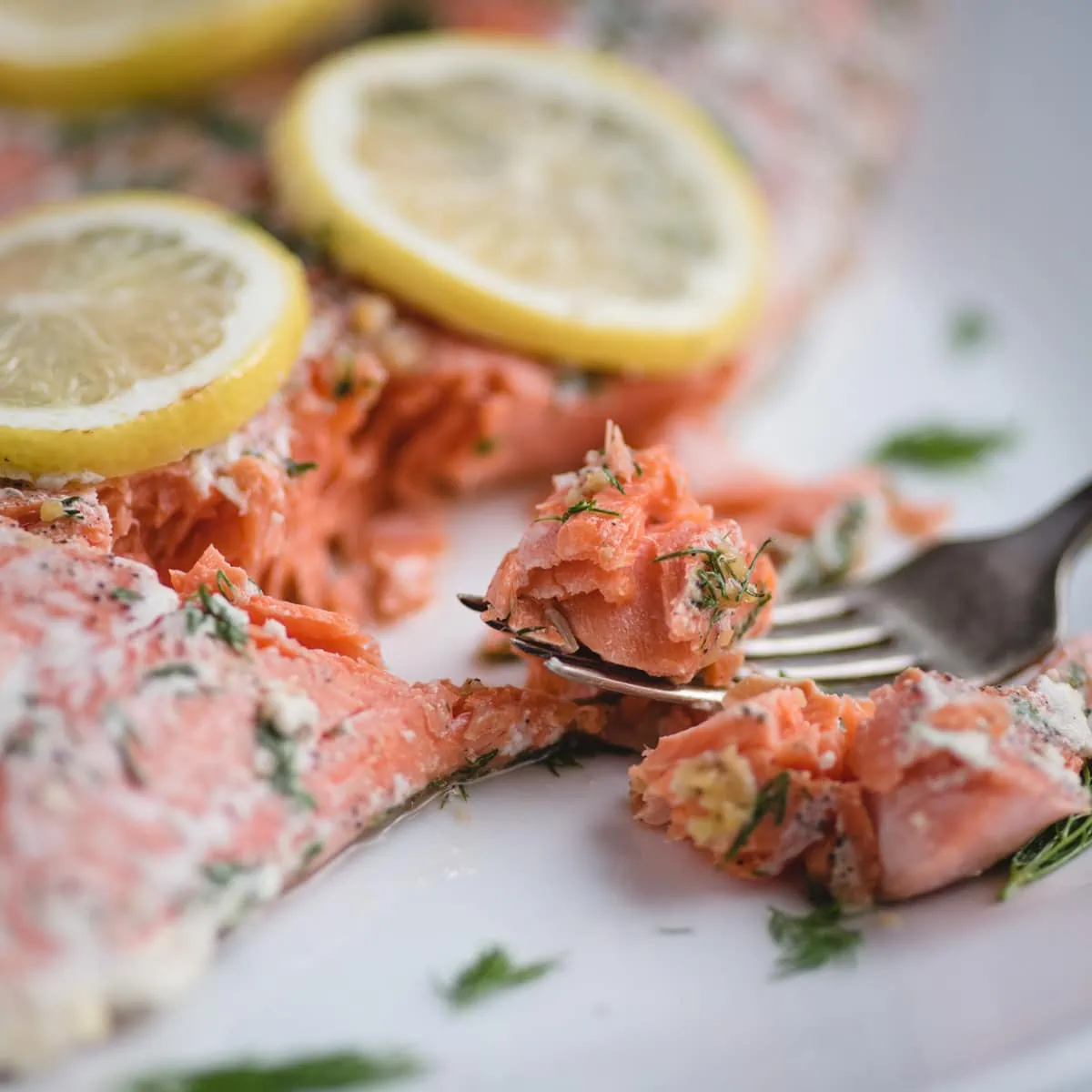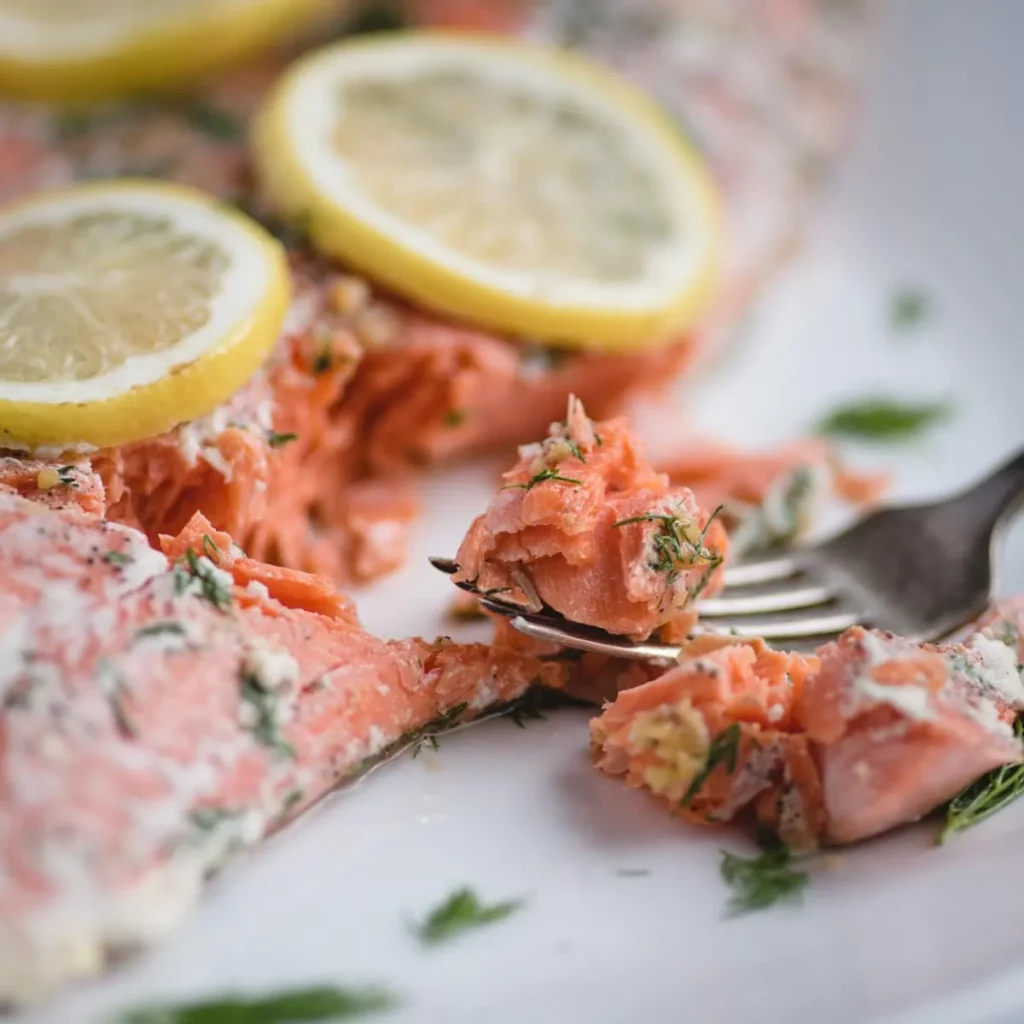 This is one of my favorite low sodium salmon recipes, as it is baked with a flavorful maple glaze until perfectly tender and flaky. With this method, you can bake frozen salmon in under 30 minutes without thawing it in advance!
A vibrant and colorful bowl bursting with the most insane flavors – lime and coriander rice, grilled corn and pineapple, fresh bean and avocado salsa, and perfectly grilled salmon.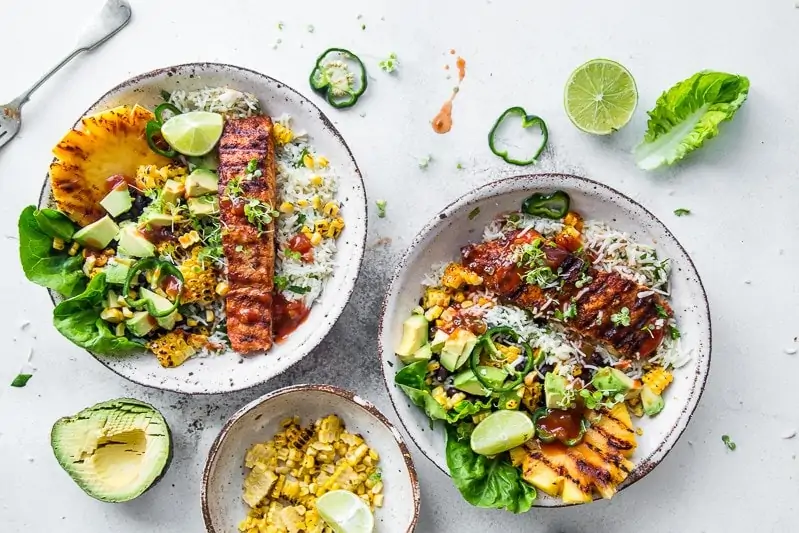 This low sodium roasted salmon recipe has a classic salmon dill flavor and healthy yogurt dressing for creaminess, a perfect DASH diet salmon recipe.
This fancy low sodium salmon recipe takes only 20 minutes and uses just 4 ingredients!
This DASH diet salmon recipe is topped with a creamy layer of Dijon mustard, dill, lemon, and a crunchy walnut crust.
This low-sodium salmon marinade only takes a few minutes to throw together and only needs to marinate for thirty minutes or less!
This 4 ingredient recipe comes together in just under 30 minutes for a perfect weeknight dinner.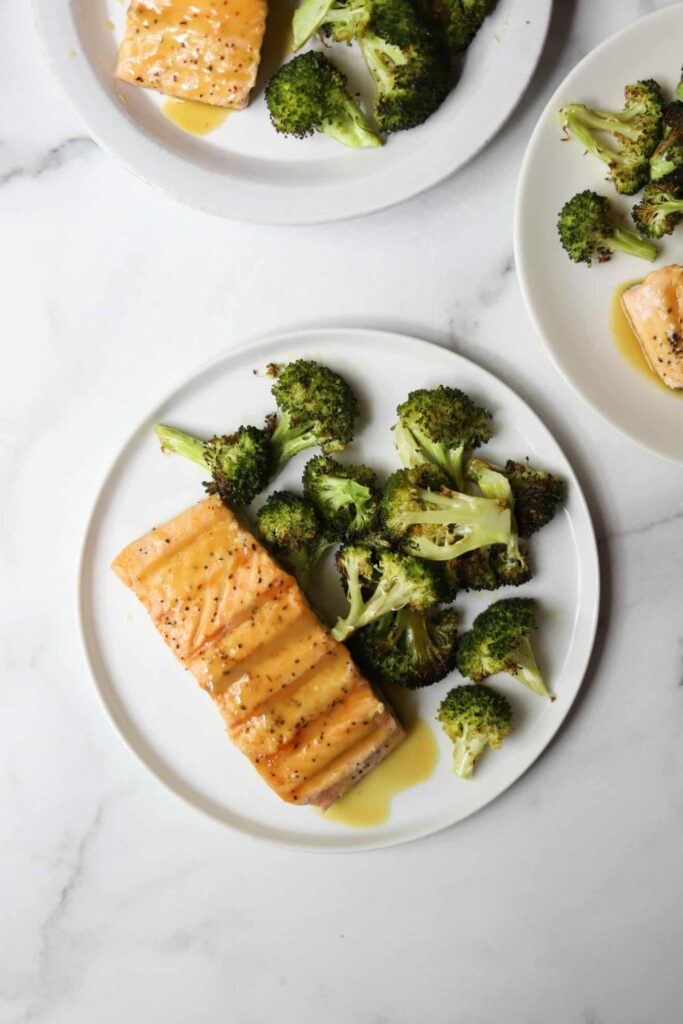 This low-sodium salmon recipe is sweet, tangy, and high in protein!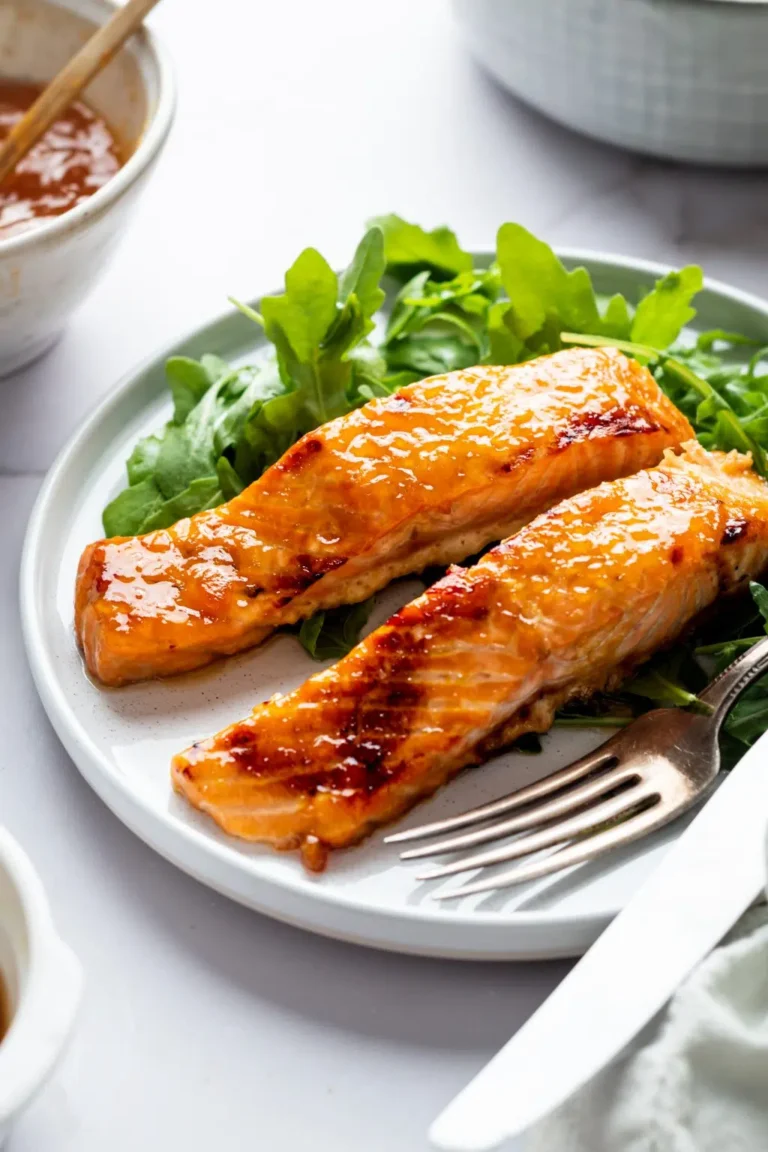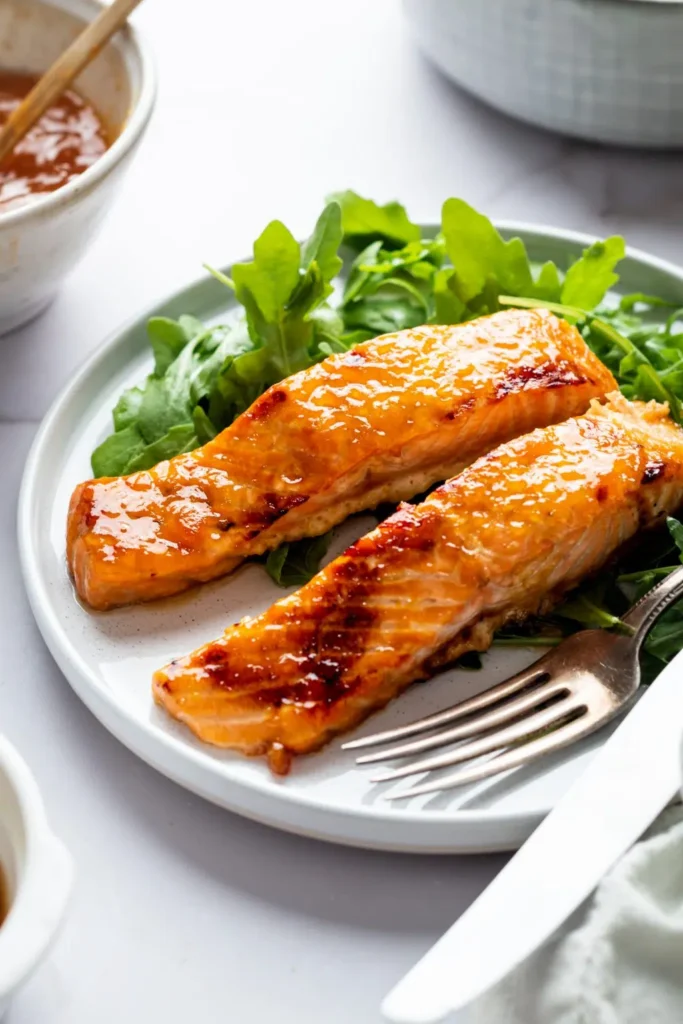 Want to try a different way to cook salmon? Try it in burger form!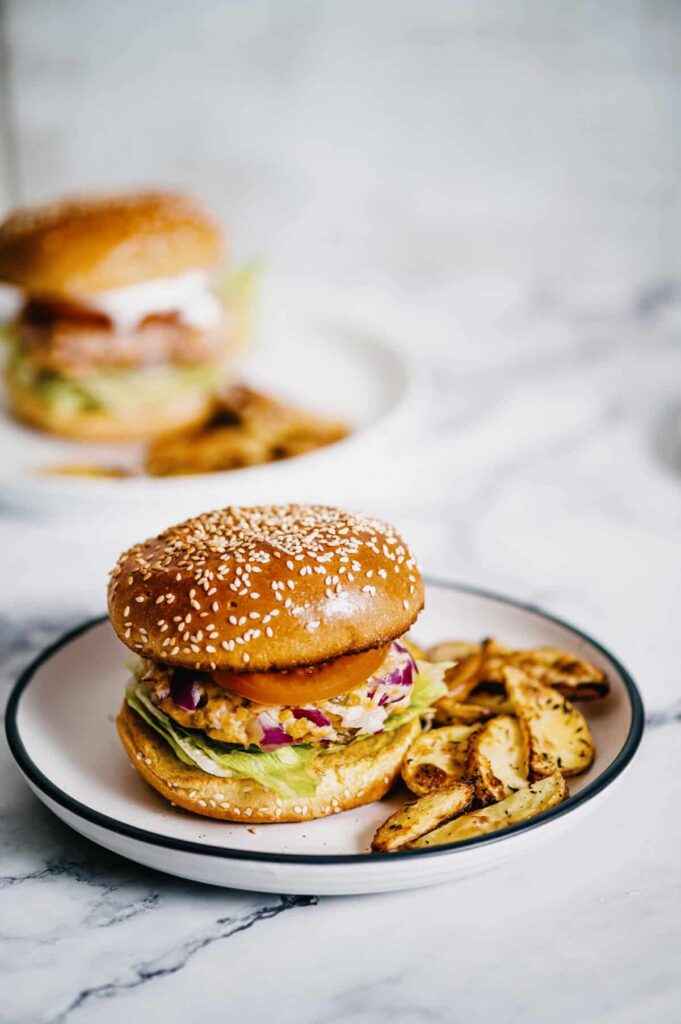 An inexpensive family-friendly DASH diet salmon recipe.
This heart-healthy salmon recipe is beautifully moist and tender. It can be prepared and cooked in minutes.
Air-fried salmon bites will definitely make a great weeknight dinner and will be ready in less than 10 minutes!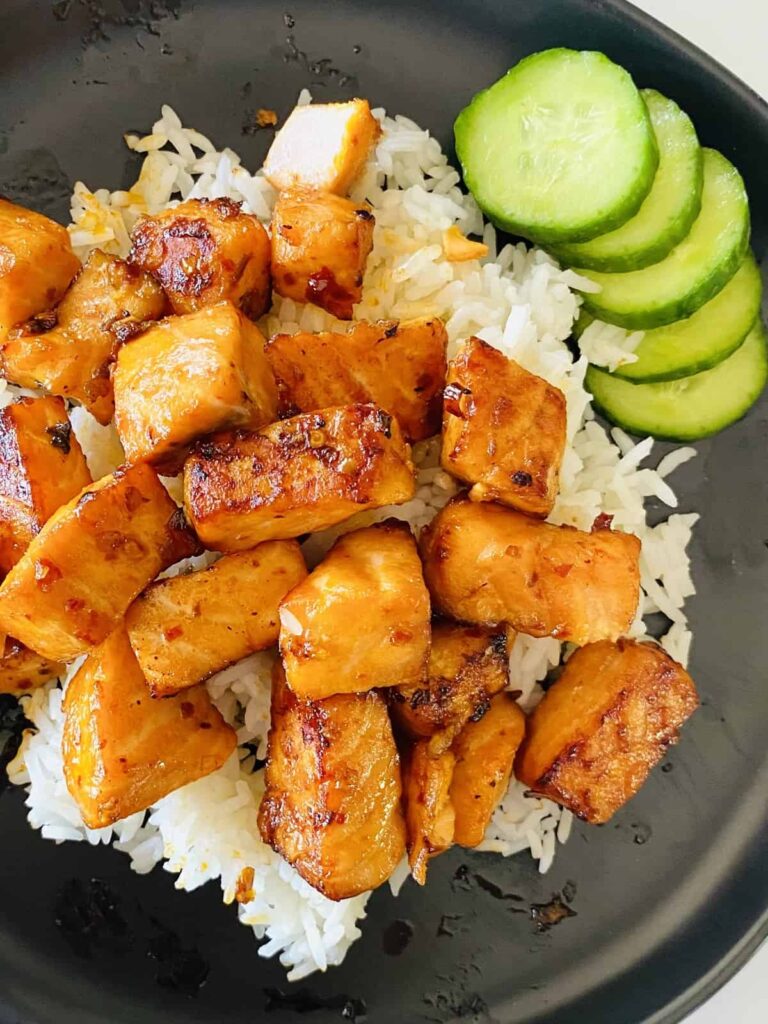 Easy to make, full of flavor, and a fancy, fun way to serve fish.
You won't be disappointed with this chipotle orange marinade.
Bonus – 5 More Heart-Healthy Recipes To Use With Leftover Salmon
Loaded with fresh asparagus, canned salmon (or fresh!), hard-boiled eggs, and pasta all tossed together in a creamy lemon dill dressing.
This salmon salad is sweet and tangy with just a little kick from the cajun-seasoned salmon.
This is a spicy inside-out sushi roll with raw sushi grade salmon fish.
A creamless version creates a light dish highlighting the sweet and savory flavor of cherry tomatoes in a white wine sauce with thyme.
Salmon Avocado Bagels are a great way to use up extra leftover salmon for a delicious weeknight dinner. Topped with cream cheese, hard-boiled eggs, tomato, onion, and capers!
Frequently Asked Questions
What Is The Healthiest Way To Eat Salmon?
The cooking method is a very important factor when you're trying to achieve or maintain a healthy diet. The healthiest way to eat salmon is baked, grilled, or from a low-sodium can. These ways of cooking limit added calories or non-heart healthy oils when frying.
Is Salmon Good For Heart-Healthy Diet?
Yes, salmon is good for a heart-healthy diet. In fact, the American Heart Association suggests eating fish (including salmon), legumes, and poultry as the preferred sources of protein for a heart-healthy diet (4).
Is Baked Salmon Good For Your Heart?
Baked salmon is good for your heart because it is rich in EPA and DHA fatty acids. Research shows that EPA and DHA are related to improving heart health by decreasing inflammation and improving blood flow (2). Baking your salmon is a great way to control the level of fat in your food, by avoiding the intake of unnecessary fats that can be harmful to your health.
What Vegetables Go Well With Salmon?
Any vegetable goes well with salmon, but if I had to name a few I suggest pairing salmon with roasted Brussel sprouts, broccoli, or carrots. These vegetables are easy to throw in the oven at the same time as you bake your salmon fillet, and adds a punch of color (as well as nutrients and antioxidants) to your plate.
What Is The Best Salmon For Heart Health?
If you are wondering what type of salmon to purchase for heart health, read more about the difference between Pacific vs Atlantic salmon to help you identify which salmon to choose.
Final Thoughts
Have fun trying out these low sodium salmon recipes and learning how quick and flavorful this protein can be!
I am confident that will be able to find a recipe in this list that fits your family's needs. Let me know which recipe you enjoyed most in the comments below.
And if you are looking for other heart-healthy meals subscribe to my newsletter for a FREE 7-day heart-healthy meal plan to get you started on lowering your blood pressure or cholesterol today.