Low sodium sauces can be just as flavorful as regular sauces on the market. However low salt sauces are hard to find at the supermarket, and this the high salt sauces sold contribute a significant source of sodium in our diets.
High sodium intake has been linked to an increased risk of heart disease, stroke, and other health problems. Therefore, finding no salt sauce alternatives is essential for maintaining a healthy diet and reducing the risk of heart disease.
Sauces are an essential part of many meals, adding flavor and depth to dishes. Take a look at the compiled list of salt free sauces to start incorporating into your meal plan.
Pin It For Later!
High Sodium Sauces
As you can see in the table below, a serving (1 tbsp, or 15 mL) of these sauces can really add up.
These are estimates from the USDA National Nutrient Database, so be sure to check the sodium content of the brand you are purchasing (1).
| | |
| --- | --- |
| Sauce | Sodium per Serving |
| Soy Sauce | 920mg |
| Teriyaki Sauce | 690mg |
| Worcestershire Sauce | 65mg |
| BBQ Sauce | 330mg |
| Ketchup | 190mg |
| Hot Sauce | 200mg |
| Salad Dressing | 250-400mg |
| Mustard | 60mg |
Table 1: List of Sauces and Average Sodium per serving according to the USDA
Sodium Recommendation
The American Heart Association (AHA) recommends that adults consume no more than 2,300 milligrams (mg) of sodium per day, which is about one teaspoon of salt. However, the ideal sodium intake for most adults is even lower, at no more than 1,500 mg per day. This is especially important for people with high blood pressure, kidney disease, or other health conditions that require a low-sodium diet (2).
High sodium sauces can significantly contribute to your total daily allowance. For example, if you consume 2 tbsp of soy sauce a day you are already at 122% of your sodium intake for the day (if you are aiming for 1500mg per day).
As you can see, it is easy to consume much more than the recommended amount of sodium each day, often without realizing it.
Salt and Taste
These sauces are high in sodium because salt is a primary ingredient used to enhance the flavor and preserve the sauce. Salt is a cheap and effective way to add flavor to a sauce, and it helps to extend its shelf life by inhibiting the growth of bacteria.
In addition to salt, many common sauces contain other high-sodium ingredients such as soy sauce, Worcestershire sauce, and bouillon. These ingredients contribute to the overall sodium content of the sauce.
It's interesting because our taste buds actually adapt to the level of sodium in our diets, so if we consume a high-sodium diet regularly, our taste buds may become desensitized to the taste of salt. As a result, we may require even more salt to achieve the same level of flavor satisfaction. This can create a vicious cycle of craving and consuming high-sodium foods.
Since you are in search of low sodium sauces, you know that eating too much sodium can lead to high blood pressure, heart disease, and stroke. Therefore, it's important to be mindful of our sodium intake and try to gradually reduce our consumption of highly processed, high-sodium foods.
The good news is slowly reducing our salt intake can help our taste buds adjust to lower levels of sodium and help us enjoy the natural flavors of whole, nutrient-dense foods.
Where Do You Find Low Sodium Sauces
The good news is there are low sodium sauces in the market. Here is a list of a few you may find in the grocery store.
Every brand is different, and thus sodium content will vary on the package and serving amount but these are estimates from the USDA National Nutrient Database (1).
| | |
| --- | --- |
| Sauce | Sodium per Serving |
| Low Sodium Soy Sauce | 575mg |
| No-Salt-Added Tomato Sauce | 20mg |
| Low Sodium Teriyaki Sauce | 140mg |
| Low Sodium Worcestershire Sauce | 5mg |
| Mustard (No added Salt) | 0mg |
| Hot Sauce (No added Salt) | 0mg |
| Salsa (No added Salt) | 0mg |
| Homemade Salad Dressing | 30-50mg |
Table 1: List of Sauces and Average Sodium per serving according to the USDA
Or you can make low sodium sauces at home. Check out my recipes for:
Nutrition Labeling
As you can tell from the list above when you are searching for low salt condiments in the grocery store it is important to look for terms like
no salt added
low in sodium
No Salt Added
"No salt added" means that no additional salt was added during the processing of the food product. However, the product may still contain naturally occurring sodium from other ingredients. This term is often used for canned or packaged foods, such as canned vegetables or tomato sauce (2).
Low Sodium
"Low sodium" means that the food product contains a reduced amount of sodium compared to the regular version of the product. For example, low-sodium soy sauce contains less sodium than regular soy sauce. The term "low sodium" is defined by the U.S. Food and Drug Administration (FDA) as containing no more than 140 milligrams of sodium per serving (2).
Other Front of Package Claims
The FDA has other nutrition claims like
"Light in Sodium": Which means the product contains 50% less sodium than the regular version of the product.
"Reduced Sodium": Which means the product contains at least 25% less sodium than the regular version of the product.
These front of package nutrition claims may be misleading because the actual amount of sodium in a product could still be well above your daily intake. For example, a product could have 5000mg of sodium per serving, and they make another product that is labeled "light in sodium" but would still have 2500mg of sodium per serving. This is well above the upper limit of sodium but can still have the nutrition label "light in sodium."
Thus, if you are looking for low-sodium products, try to find ones labeled "no salt added" or "low sodium."
Frequently Asked Questions
What Sauces Are Low In Sodium?
Some sauces that are low in sodium include homemade tomato sauce made with fresh tomatoes, herbs, spices, salsa, and hot sauce without added salt.
What Sauces Are Heart Healthy?
Sauces that are heart-healthy are typically those that are low in saturated and trans fats, added sugars, and sodium. Some examples include homemade tomato sauce, hummus, guacamole, and pesto made with olive oil and fresh herbs.


15 Low Sodium Sauces
Now if you are looking to make your own low sodium sauces at home, you have come to the right place! Check out these awesome, dietitian approved, low sodium condiments to try out today!
You will notice these sauces keep their sodium low by:
omitting salt
using herbs an like garlic, onion, ginger and citrus juices
using no salt added broth isntead of regular sodium broth
using fresh ingredients that are naturally low in sodium to begin with
diluting the sauce with water or unsalted broth
This easy-to-make low sodium sauce only requires a few ingredients. Rest assured is low in sodium and thus can be used in a heart-healthy, and kidney-friendly diet. Try this heart healthy spaghetti sauce tonight!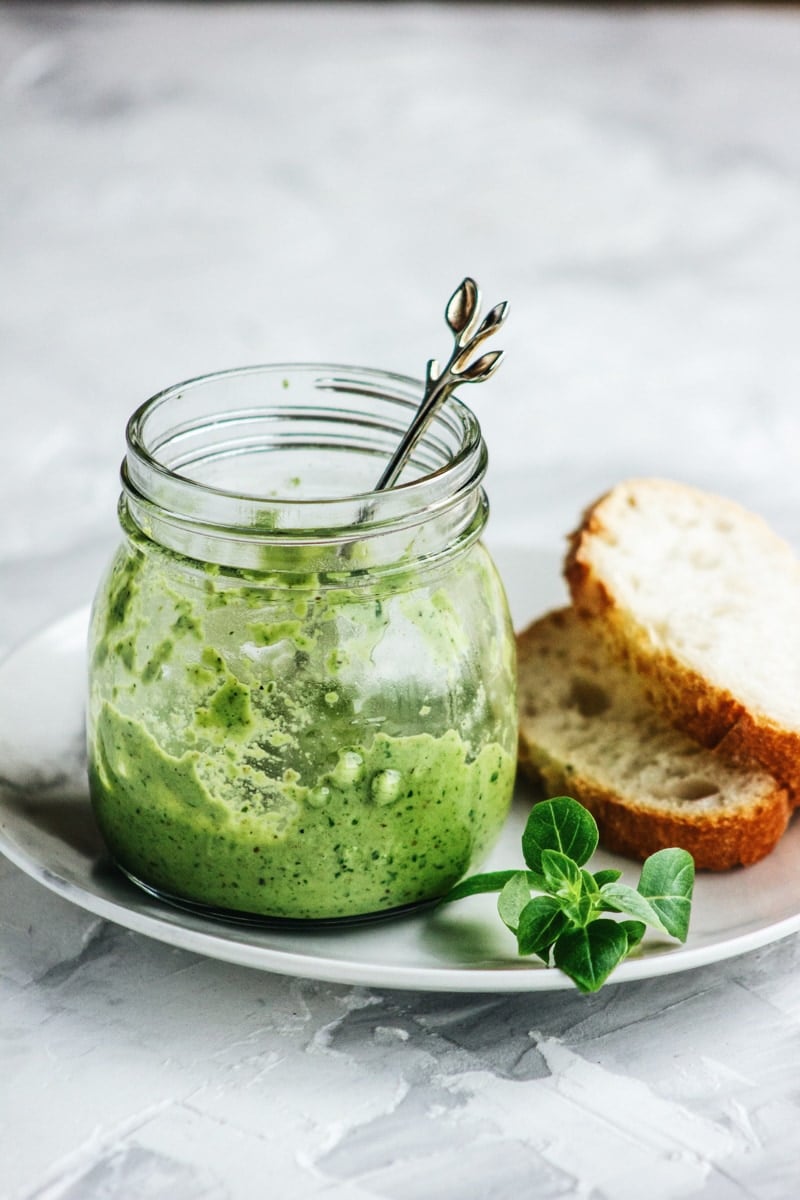 Who needs salt when you have the fresh, tangy combination of cilantro, lime, and avocado? This salt free sauce is for tacos and so much more.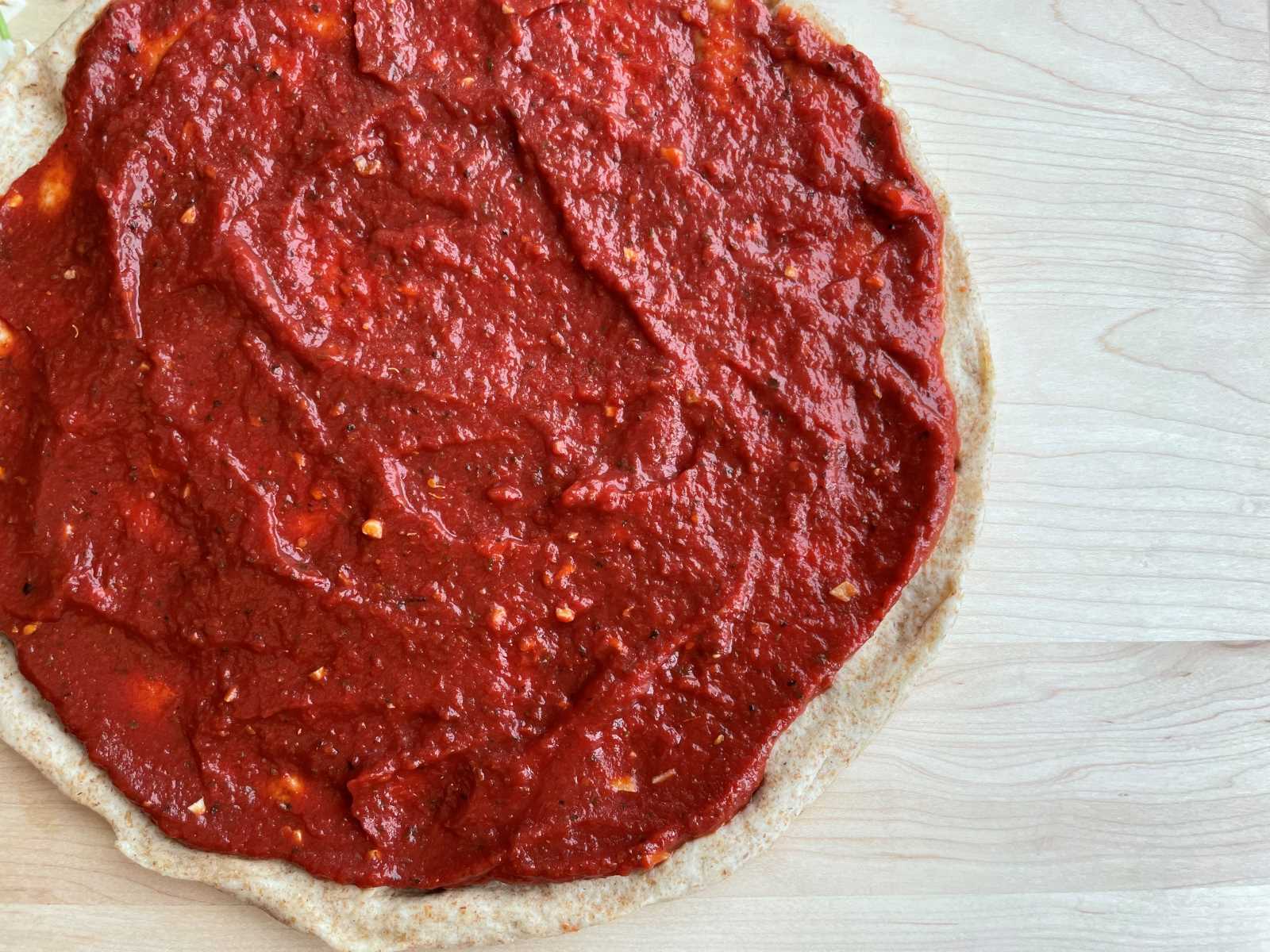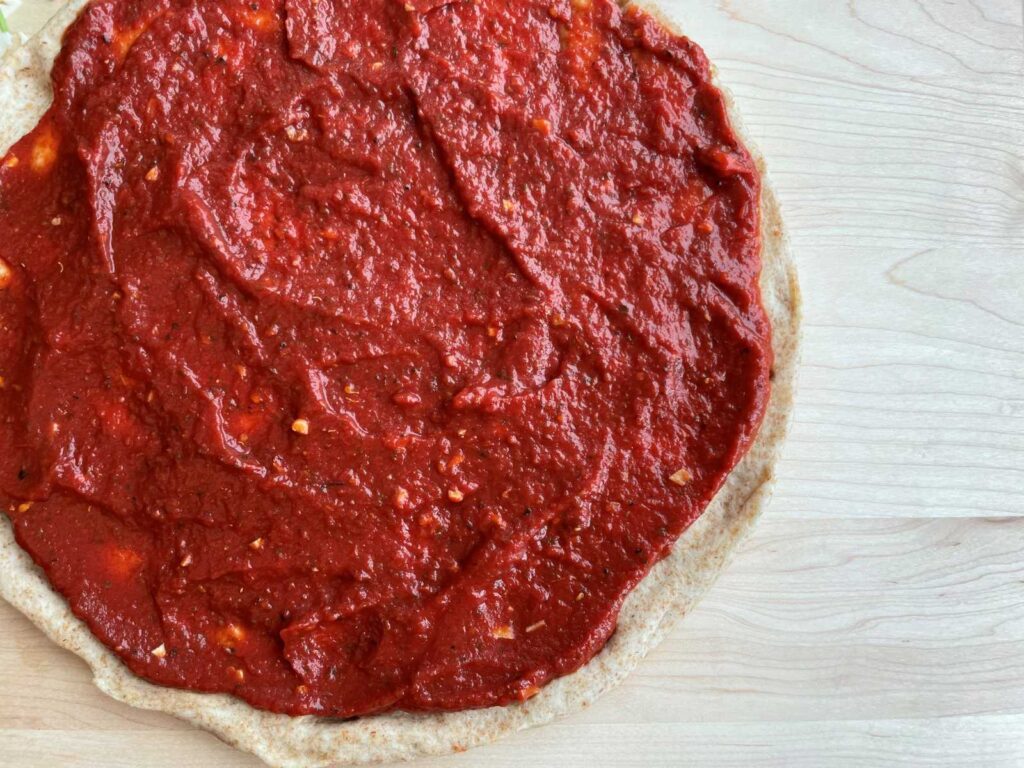 This is one of the low sodium sauces that is easy-to-make for anyone following a low sodium diet.
This 5 minute low sodium sauce recipe is made with delicious and flavorful ingredients such as basil, garlic, lemon juice, olive oil and nutritional yeast. One serving of this pesto is about 196 grams of sodium, which is about 8% of your RDI.
Skip the bottled stuff! This low sodium condiment is the easy, healthy, & allergy-free recipe you need! This simple sauce is low in sodium, soy-free, gluten-free, vegan, paleo, and sugar-free! A naturally sweet version of the classic to have on hand for any Asian dish, sauce, or marinade!
Super creamy, easy, low sodium sauce recipe without nuts or soy! It's gluten-free, allergy-free, packed with plant protein from white beans and sneaky veggies! This healthy alfredo sauce will be a hit with the family and they won't taste the hidden cauliflower or know it's dairy-free!
This fresh pineapple no salt sauce is packed with fruity, spicy flavor, so it doesn't need much salt to be incredibly delicious!
This low salt condiment is a flavorful and creamy sauce made with Greek yogurt, fresh dill, lemon, and other seasonings. It is naturally low in sodium, making it a healthy alternative to high-sodium condiments.
This creamy avocado ranch gets all its creaminess and flavor punch from the avocado, yogurt and seasonings.
This Cilantro Lime Crema is made with Greek yogurt, cilantro, lime, garlic and a touch of salt. It's creamy and full of flavor and easy to make!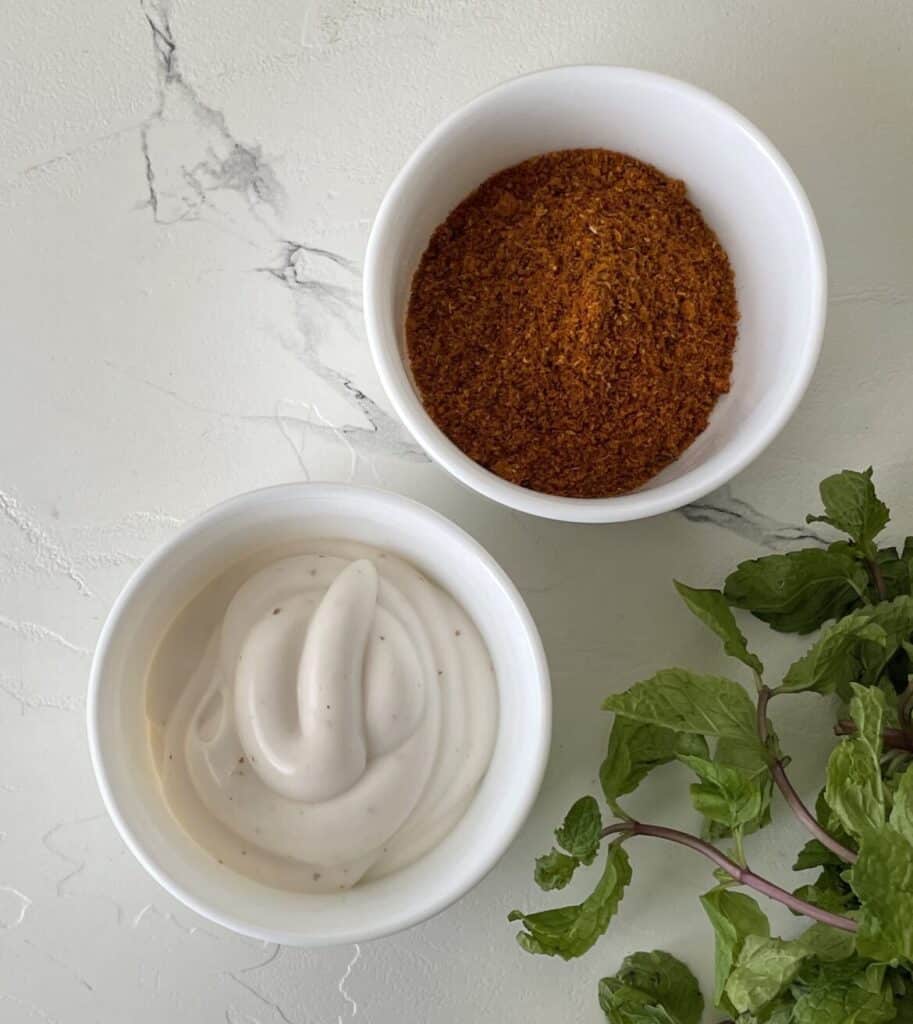 With just 3 simple ingredients, this tandoori mayonnaise is a super savory no salt sauce you need to try your hands at!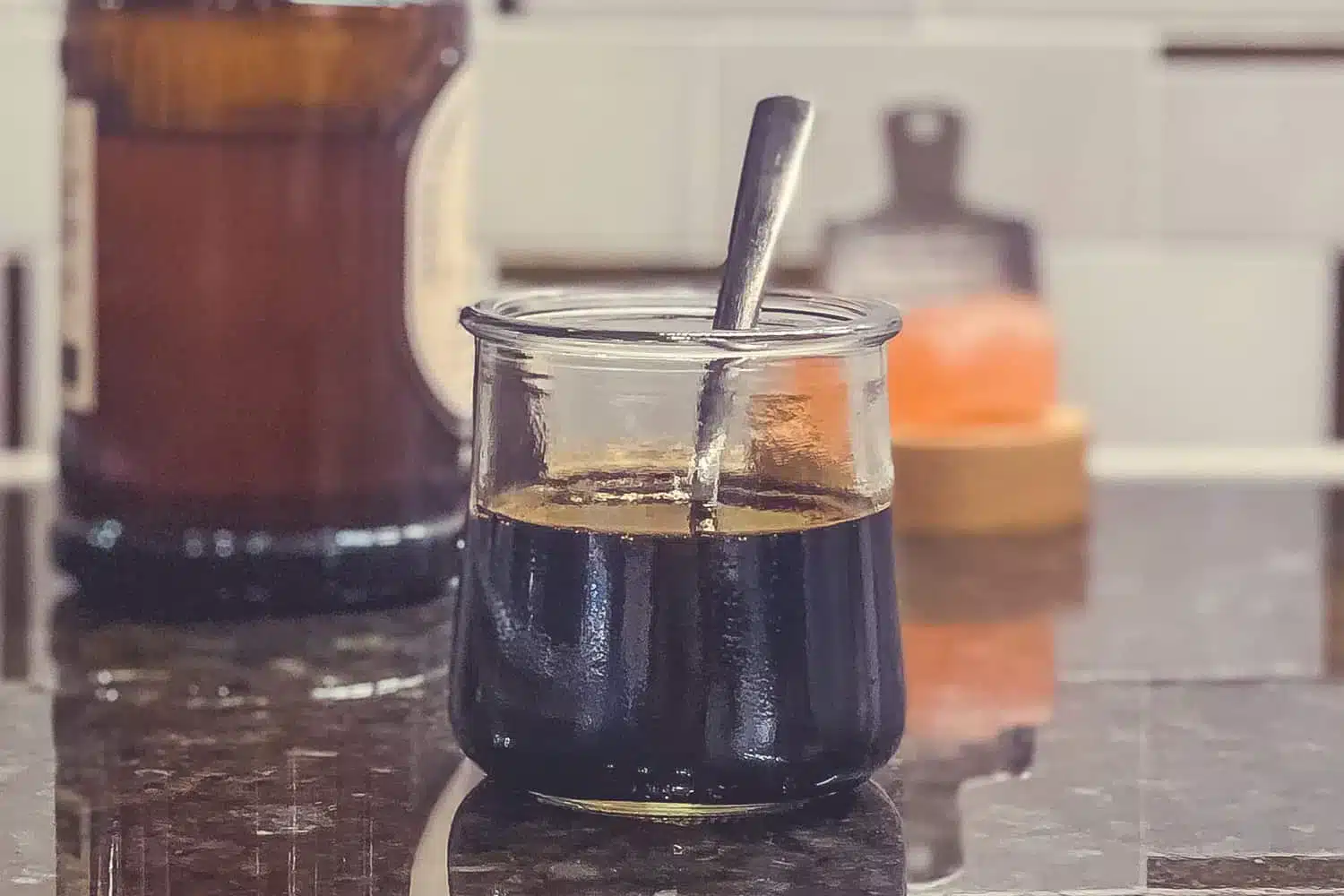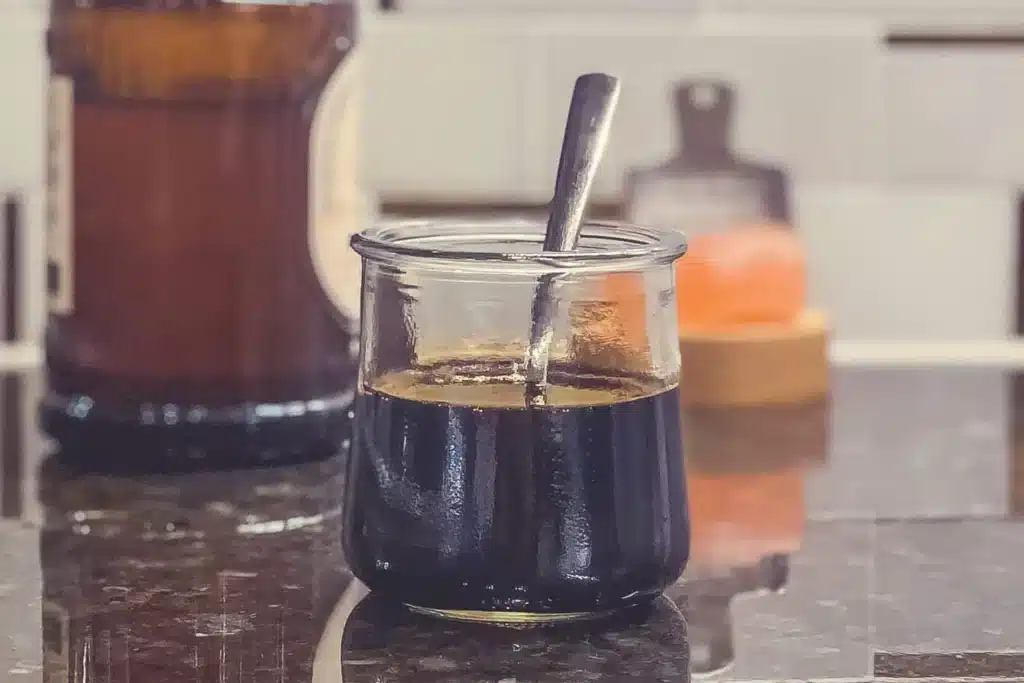 Balsamic glaze is a salt free sauce that is full of flavor due to its rich, sweet and tangy taste. It is made by reducing balsamic vinegar until it becomes thick and syrupy, which intensifies its flavor and sweetness without added salt.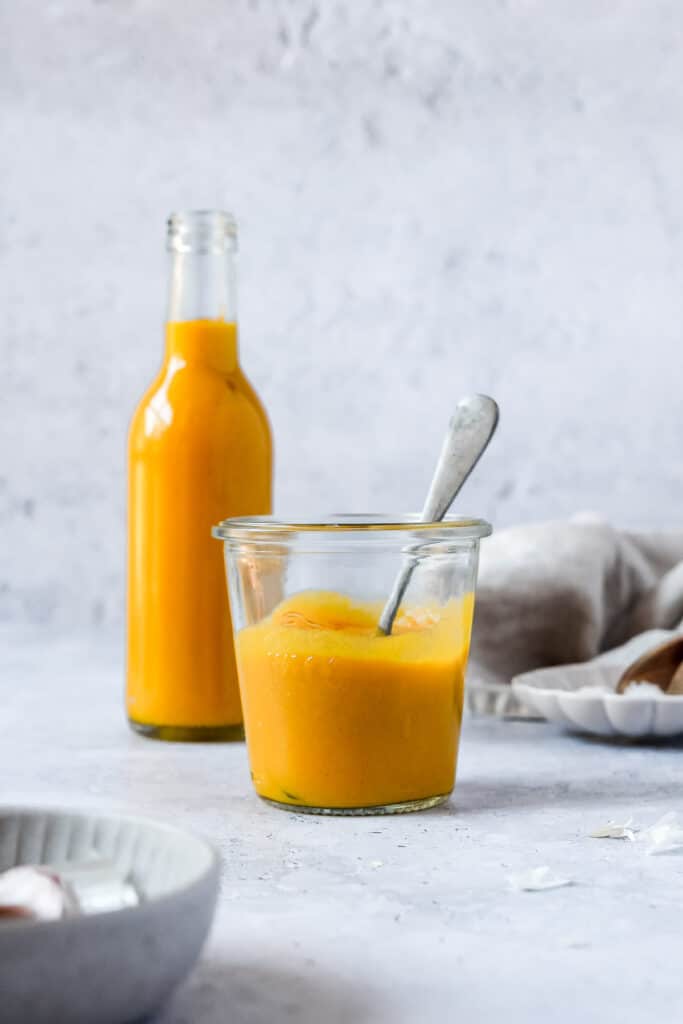 This low sodium condiment is as tasty as it looks.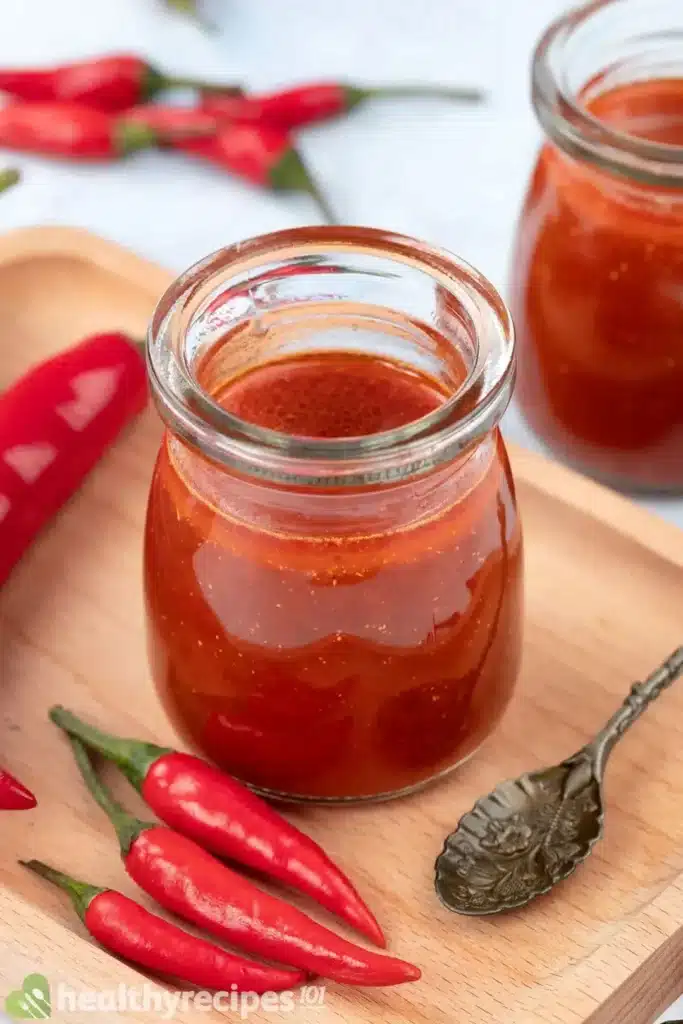 This Homemade Buffalo salt free sauce is a simple recipe for a hot chili addition to your favorite meats. And at only 90mg per serving ,this sauce is a keeper!
This tasty, vegan low salt condiment is made with tahini, lemon juice, and various herbs is perfect for dipping vegetables and crackers or topping any salad or falafe
Other Low Sodium Recipes
I have a few low sodium recipes on my site that I encourage you to look into if you are watching your sodium intake. They include: low sodium breakfast idea, low sodium lunch ideas, low sodium instant pot recipes, low sodium hot chocolate, low sodium pancakes, low sodium oatmeal recipes, low sodium pasta recipes, DASH diet smoothies, DASH diet desserts, low sodium tortillas, low sodium popcorn, low sodium bagels, DASH diet soups, tofu bolognese, beet mac and cheese… to name a few.
Or check out these low sodium cookbooks, DASH diet cookbooks or Epicure reviews for inspiration.
Final Thoughts
Reducing sodium intake is essential for maintaining heart health, and sauces are a significant contributor to sodium intake in our diets. By making the switch to low sodium sauce alternatives, we can still enjoy delicious and flavorful meals while reducing our sodium intake and protecting our heart health.
Remember to read labels carefully and try making your own low sodium sauces at home. Small changes like these can make a big difference in our overall health and well-being.