Low sodium breakfast recipes will help you start your day off right! However, finding delicious and healthy breakfast options can be a challenge.
Consuming too much sodium can increase the risk of high blood pressure, heart disease, and stroke.
However, there are plenty of low sodium breakfast ideas that are both tasty and nutritious.
In this round-up, we'll explore some of the best low sodium breakfast recipes to help you start your day on the right foot.
Pin It For Later!
Why Eat Breakfast?
Breakfast is often referred to as the "most important meal of the day" because it provides the necessary fuel and nutrients to start the day off right. It can:
Boosts metabolism: Eating a healthy breakfast can kick-start your metabolism and help you burn calories throughout the day.
Provides energy: Breakfast provides the body with the energy it needs to power through the morning and get things done.
Enhances cognitive function: Eating breakfast has been shown to improve memory, concentration, and overall cognitive function, which can help you perform better at work.
Helps with weight management: Skipping breakfast can lead to overeating later in the day, while eating a healthy breakfast can help curb hunger and prevent overeating.
Improves mood: Eating breakfast can boost your mood and reduce stress levels, helping you feel more alert and focused throughout the day.
I personally love eat breakfast. It provides the necessary nutrients and energy to start the day off right and sets the tone for healthy eating habits throughout the day.
Sodium And Health
Most North Americans are consuming over 3400 mg of sodium a day (1, 2, 3). Depending on the person, you could be trying to aim for 2300 mg as the recommended intake suggests, 1500 mg to optimize heart health, or even need to restrict sodium to 800 mg a day (2, 3).
Everybody's sodium requirements are not the same. Be sure to check with your Registered Dietitian to see what is right for you, as some recipes may be higher than you're allowed. I made sure the following low sodium breakfast recipes are no more than 500 mg per day.
Breakfast and Sodium
That being said, breakfast recipes can be high in sodium, depending on the ingredients used.
Many processed and packaged breakfast foods, such as cereals, bread, and pastries, can be high in sodium due to added salt or other sodium-containing additives. Some breakfast meats, such as bacon, sausage, and ham, are also high in sodium.
However, it's important to note that there are many low-sodium breakfast options available. Fresh fruits and vegetables, whole grains, and lean proteins, such as eggs, legumes or turkey, can all be incorporated into a heart healthy and low-sodium breakfast.
When cooking breakfast at home, it's important to pay attention to the sodium content of the ingredients and use low-sodium alternatives whenever possible. Using fresh fruit and spices to add flavor instead of salt can also help reduce the sodium content of breakfast dishes.
27 Low Sodium Breakfast Recipes
As a heart dietitian, I want to recommend delicious recipes that will not only satisfy your tastebuds but also nourish your heart (without too much sodium!). Try these 26 low sodium breakfast recipes, and let me know which one you like!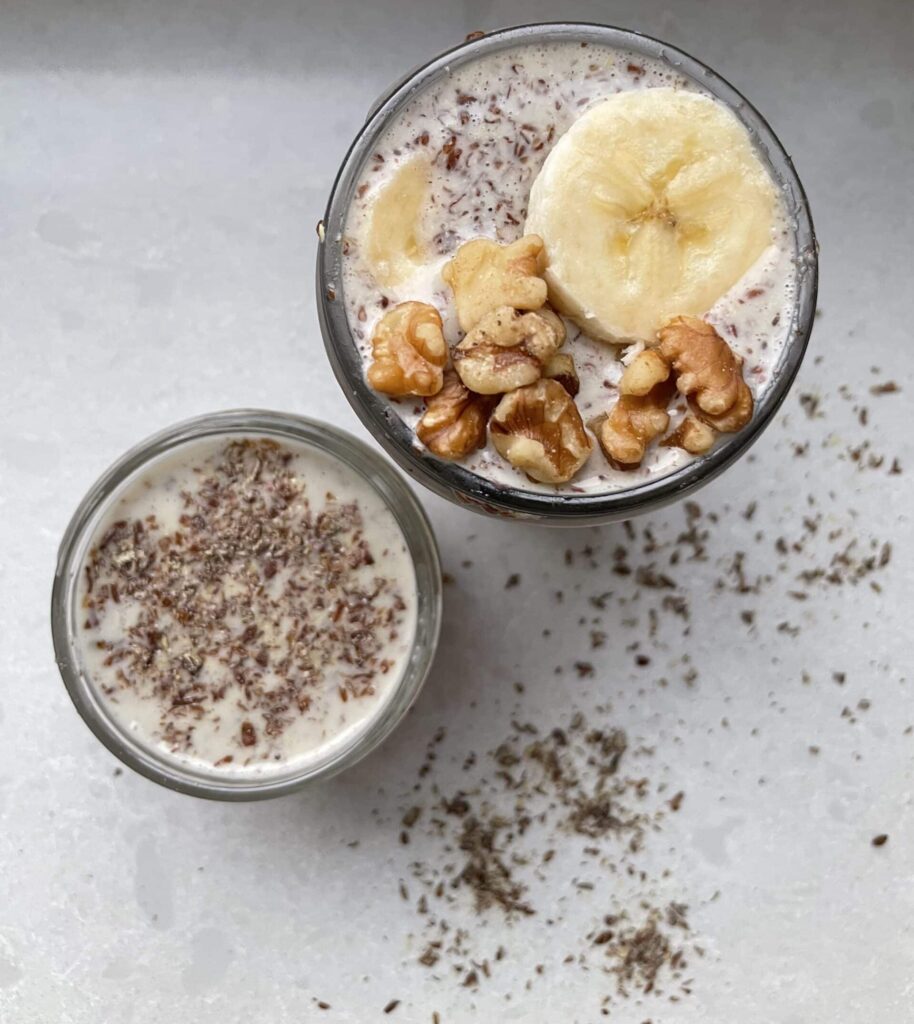 Flaxseed pudding is a healthy breakfast loaded with fiber and healthy fats. No kitchen gadgets are necessary, simply combine the ingredients and watch them transform.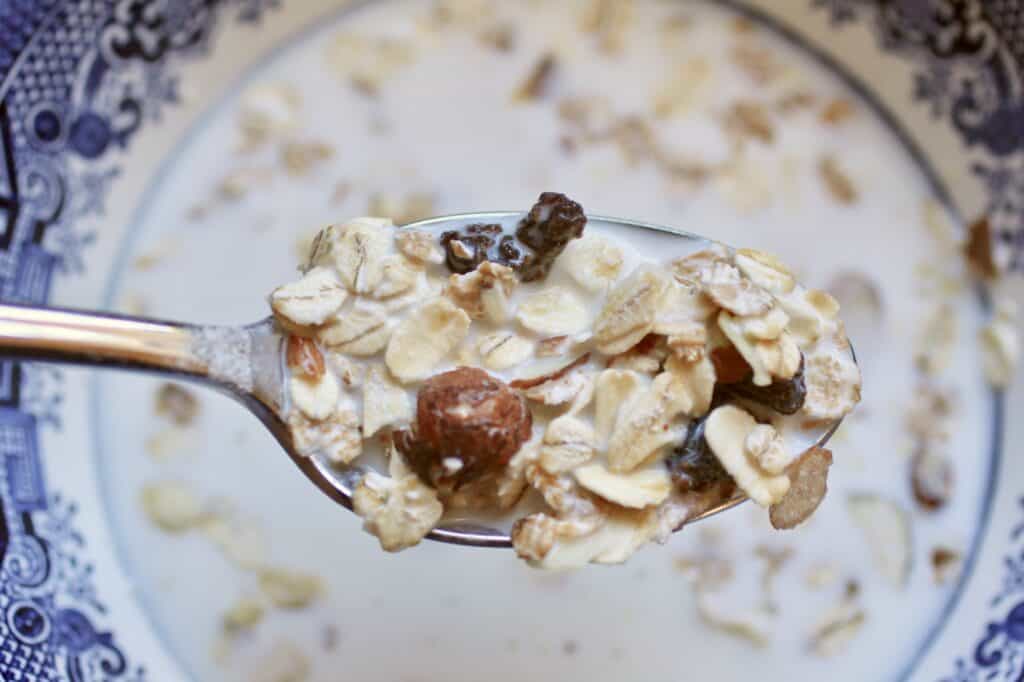 A super low sodium breakfast can be delicious! Try this copycat muesli recipe and you'll make it on repeat!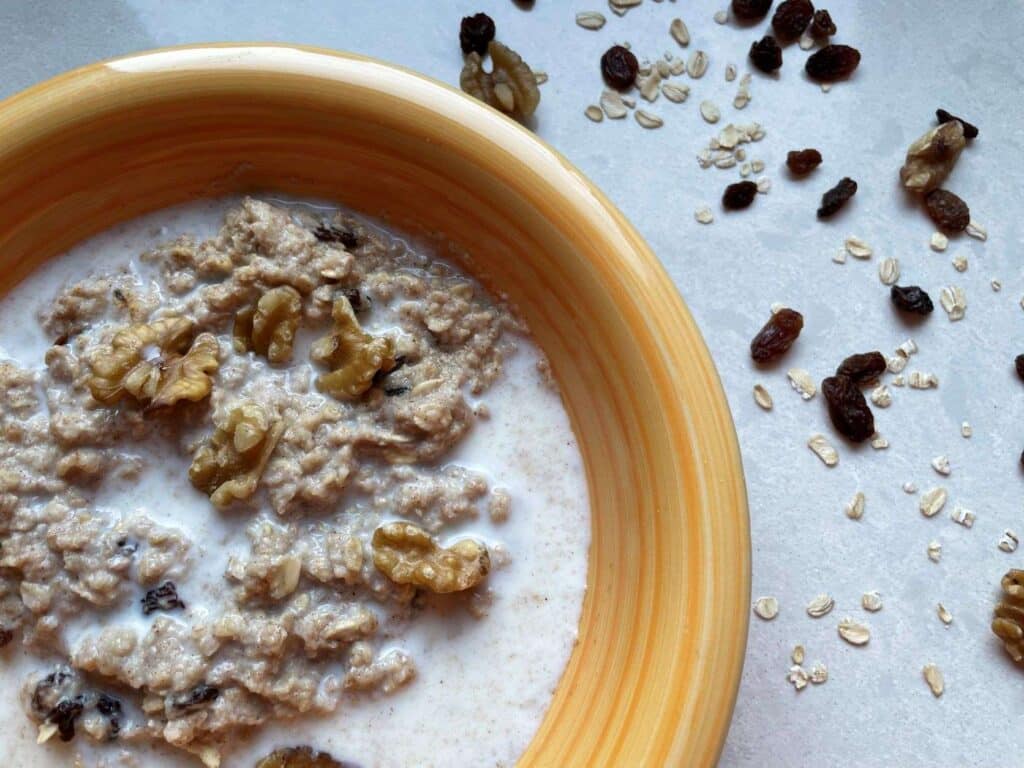 Low-sodium oatmeal is an easy well-balanced breakfast. This delicious fall-inspired recipe is bound to be a hit in your home.
This Avocado Toast with Egg is high in protein, healthy fats, and nutrients, and it takes less than 10 minutes to prepare.
These super delicious low-sodium pancakes have just 3-ingredients and come together in minutes! It's time to throw away your premade pancake mixes because this recipe couldn't be easier. Yes, these 3 ingredient oatmeal pancakes only need three simple ingredients.
This asparagus and ricotta omelet makes a delicious and nutritious breakfast or brunch. It's really easy to make and is ready in just 15 minutes!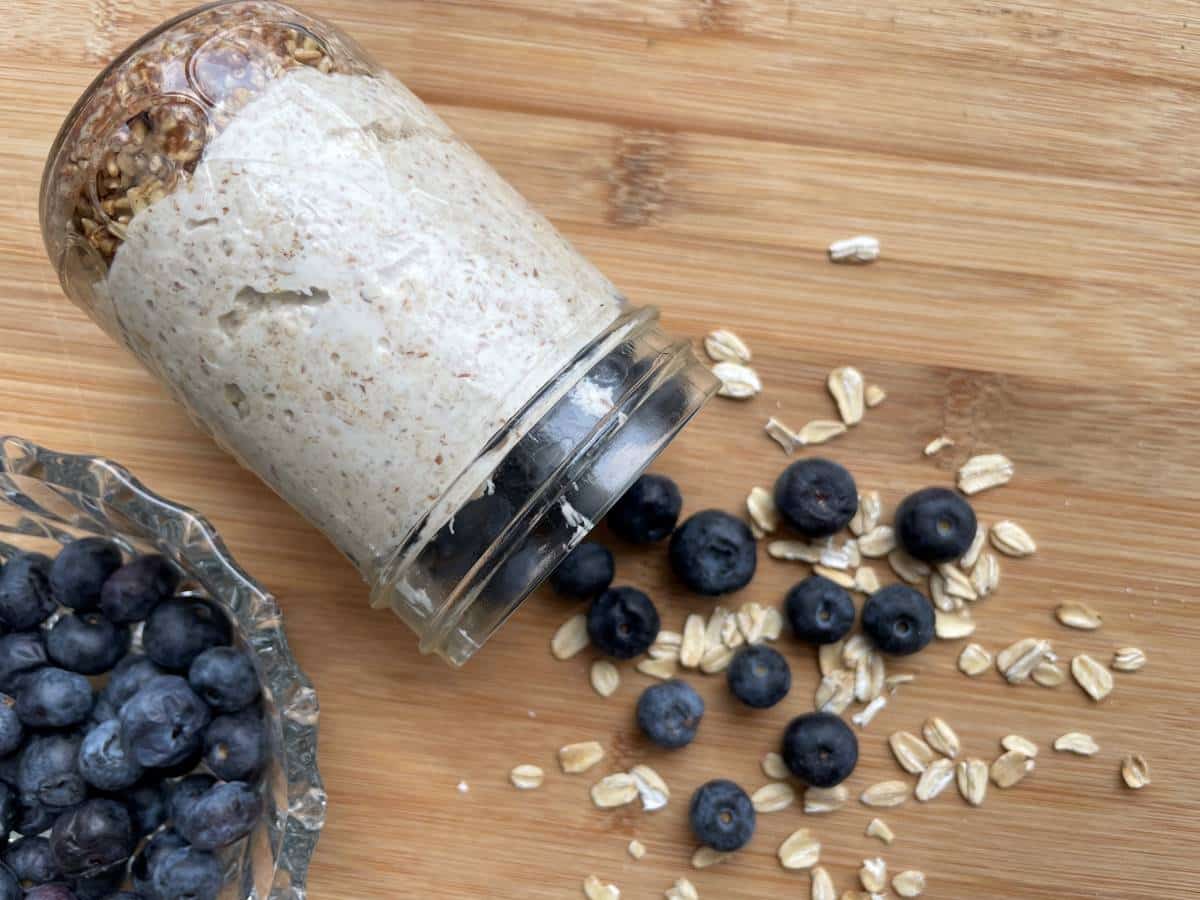 Did you know that blueberry cheesecake overnight oats are a healthy dessert to have for breakfast? Yes, this sweet, creamy, crunchy treat hits the spot when you want to indulge in something sweet. And the best part is that it's ready when you wake up!
Soft and fluffy oat flour pancakes. This recipe is easy, healthy, and requires simple ingredients.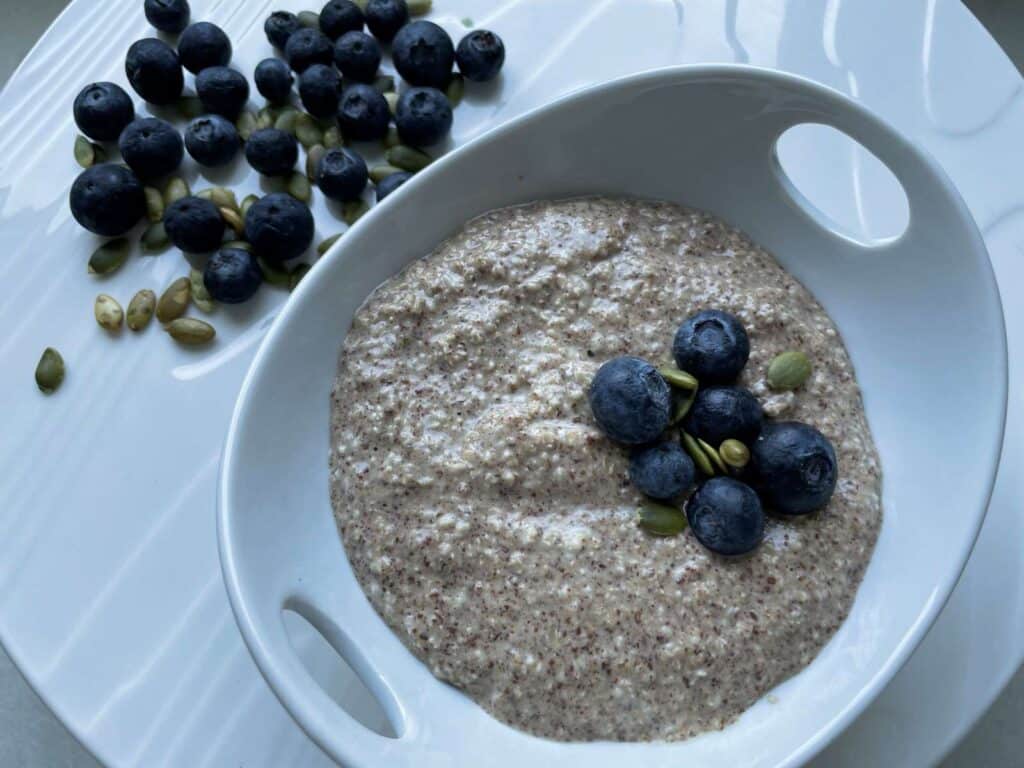 This easy and delicious overnight oat bran is high in soluble fiber. It can help lower your cholesterol and manage your weight. This recipe offers lots of opportunities for variations and flavors.
Whole Wheat Pumpkin Pancakes; the ultimate low calorie comfort food. Vegan, dairy-free with no sugar, this pumpkin pancake recipe is chock-full of heavenly spices like cardamom, cinnamon, nutmeg, and ginger. These vegan pumpkin pancakes make for a wonderful vegan breakfast any time of year.
This vegan protein oatmeal requires a quick stir of red lentils into your oats to boost its protein and fiber.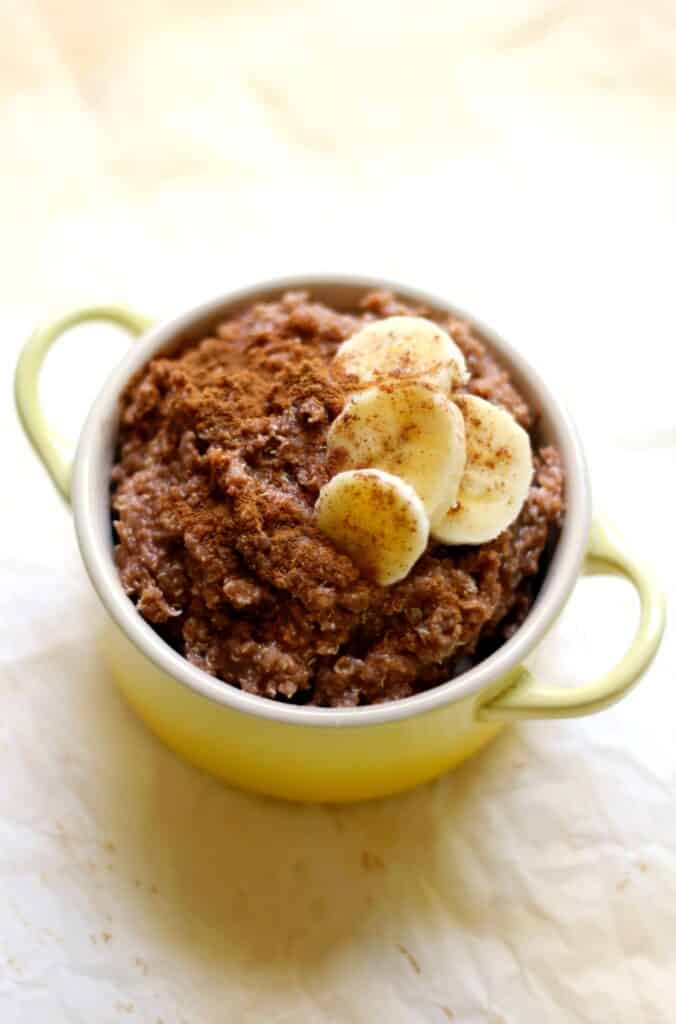 A lovely combination of flavors for a healthy, quick, delicious breakfast recipe for one! Cocoa Banana Cinnamon Quinoa Flakes are also gluten-free, vegan, and nut-free, but protein-packed!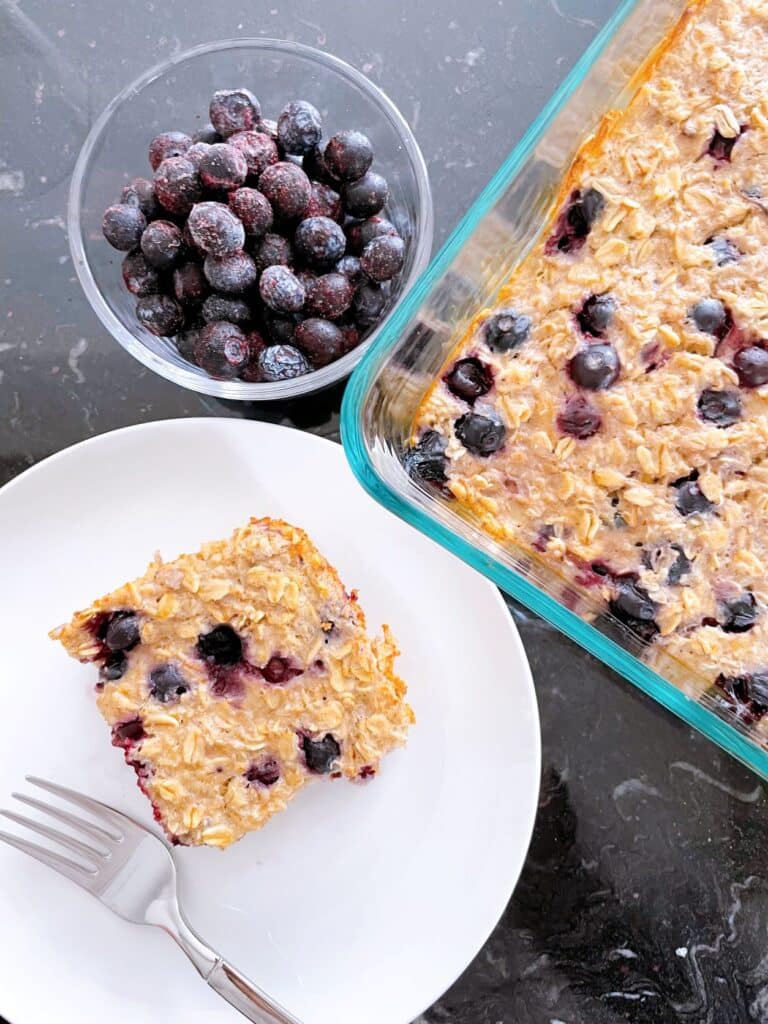 Try this super healthy protein-packed breakfast. This baked protein oatmeal recipe comes together in 10 minutes and doesn't require any fancy protein powders.
This Easy Homemade Muesli is a breakfast that's healthier than granola and packed full of nutrition from nuts, seeds, and dried fruits!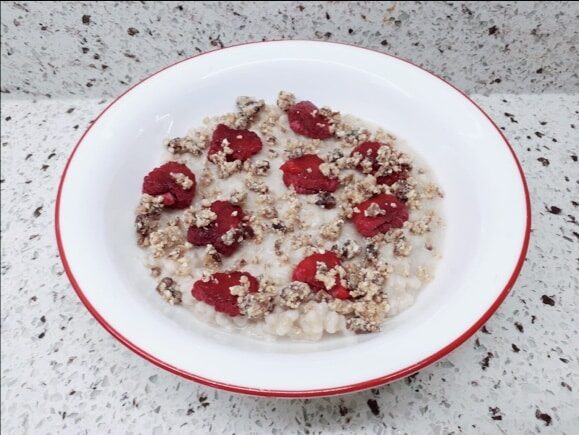 Are you stuck in an oatmeal breakfast rut and looking for an alternative recipe? Something that is different, yet gives you the same comforting experience as a bowl of warm oatmeal? If so, barley porridge may be a perfect addition to your breakfast roundup.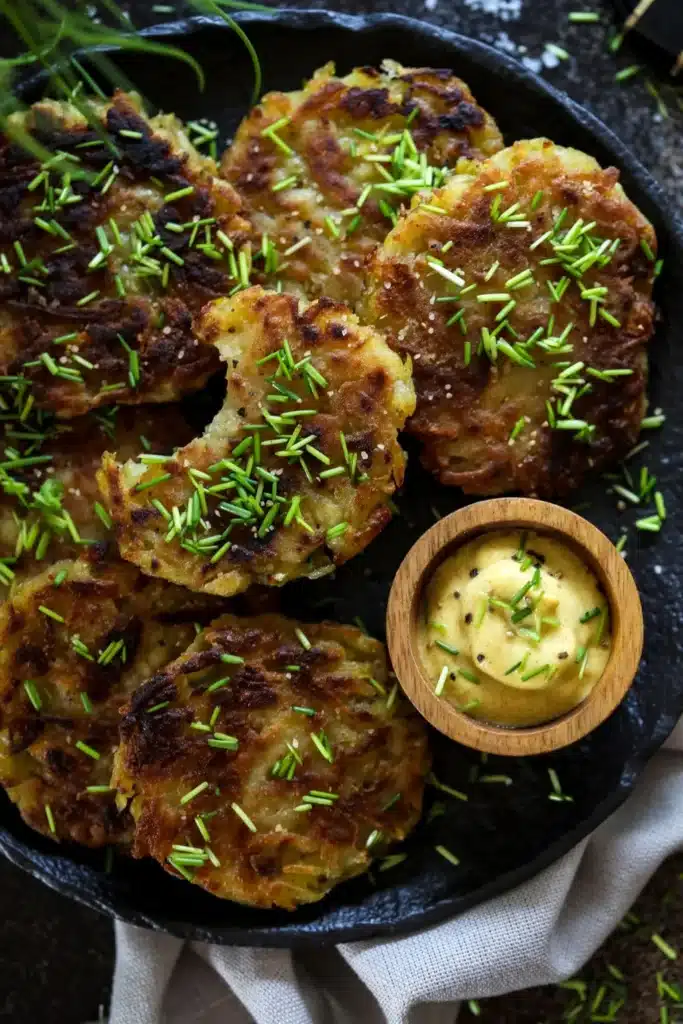 These delicious German vegan potato pancakes or Kartoffelpuffer are crispy from the outside and tender on the inside and only require 3 staple ingredients and 30 minutes of your time. They are perfect for a quick and filling breakfast, lunch or dinner meal that everyone will love!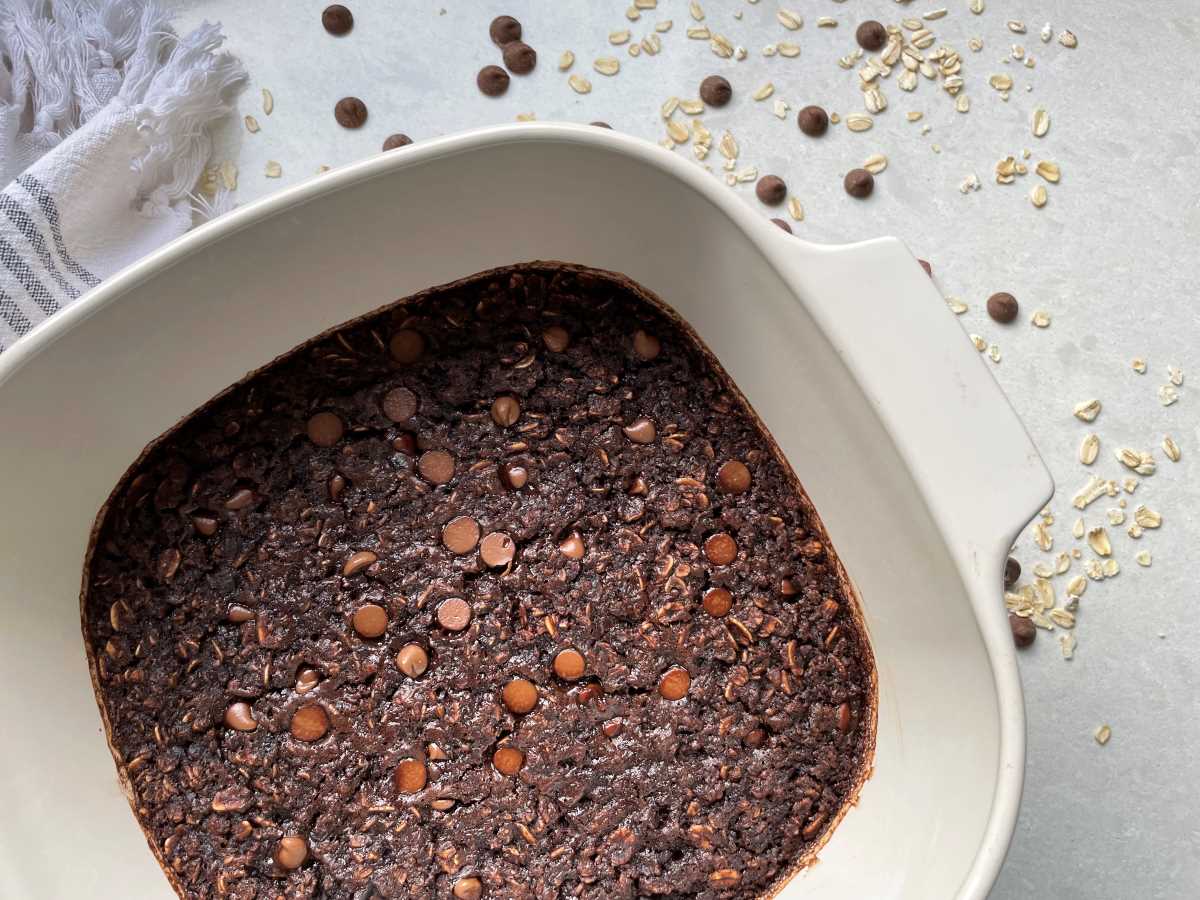 Yes – you can eat chocolate for breakfast with these brownie-baked oats. A simple (low sugar) make-ahead breakfast that comes together in 10 minutes.
This paleo, Whole30 Potato Crust Quiche is the perfect breakfast! Packed with veggies and protein, it's easy to make and great for meal prepping!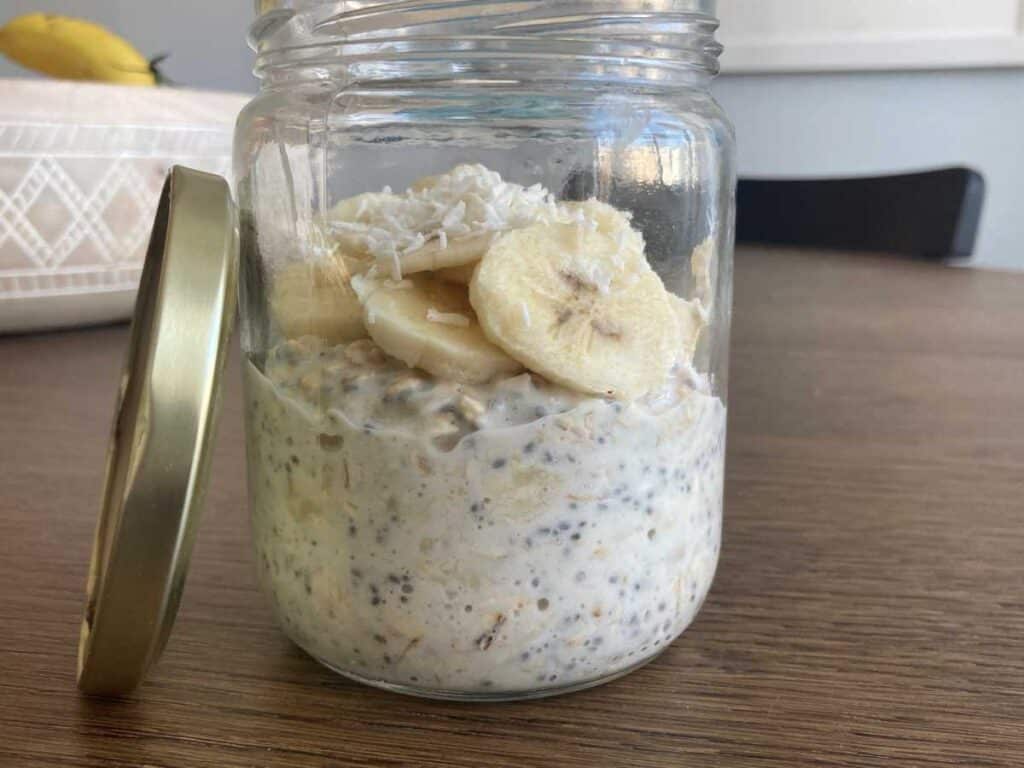 This easy and delicious banana cream overnight oats are high in potassium. It can help lower your blood pressure and manage your weight. This recipe offers a delicious flavor of the traditional banana cream pie.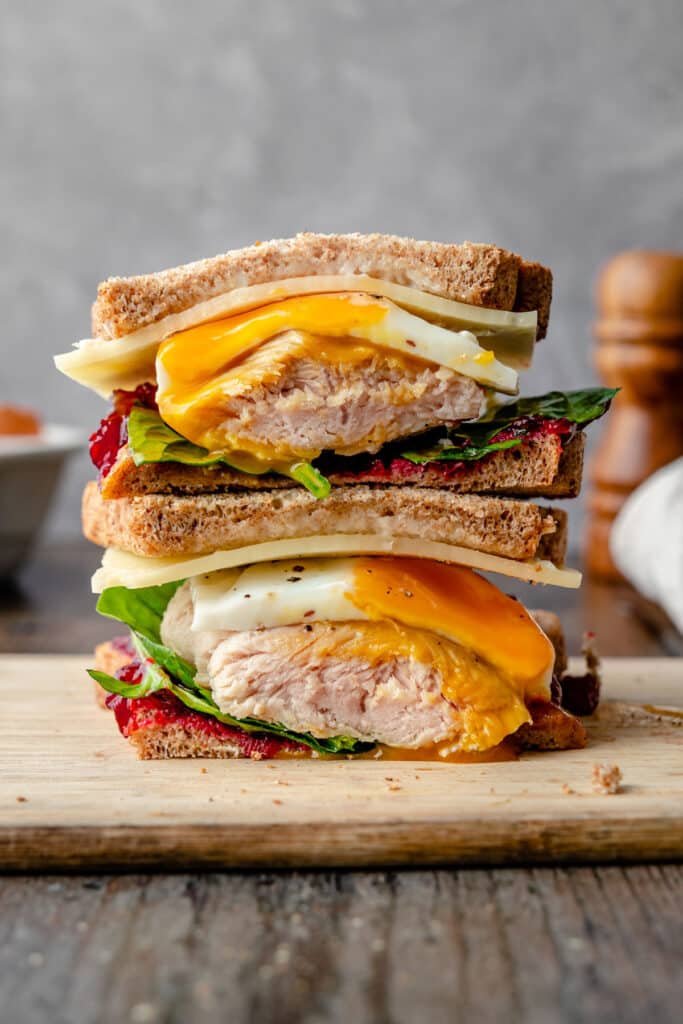 This healthy Turkey and Egg Sandwich are great for breakfast, lunch, or dinner! Use leftovers from Thanksgiving (along with cranberry sauce!) or oven-roasted turkey for a hearty source of lean protein, then customize the sandwich to your liking. A drippy fried egg makes the whole thing better!
You will love these banana muffins with lentils – they are soft, fluffy, sweet treats! The secret ingredient – lentils – are full of fiber, protein, and nutrients. They are easily disguised and you (and others) won't see (or taste) the lentils, I promise!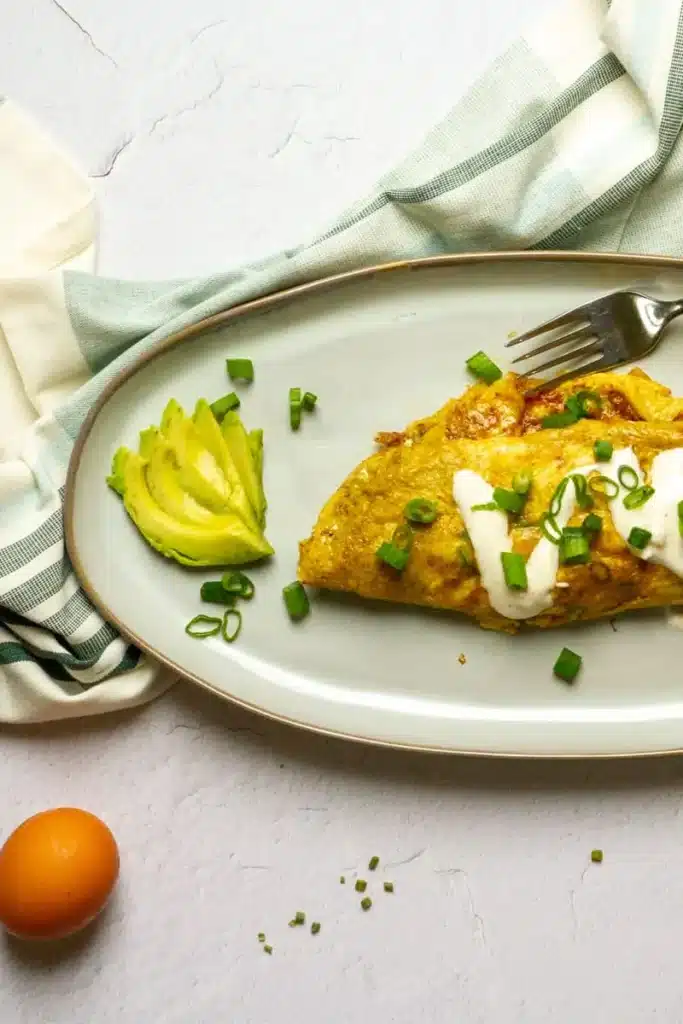 This easy crab omelet is made with Dungeness (or canned) crab, Old Bay seasoning, cheese, and fresh herbs and topped with a garlic yogurt sauce.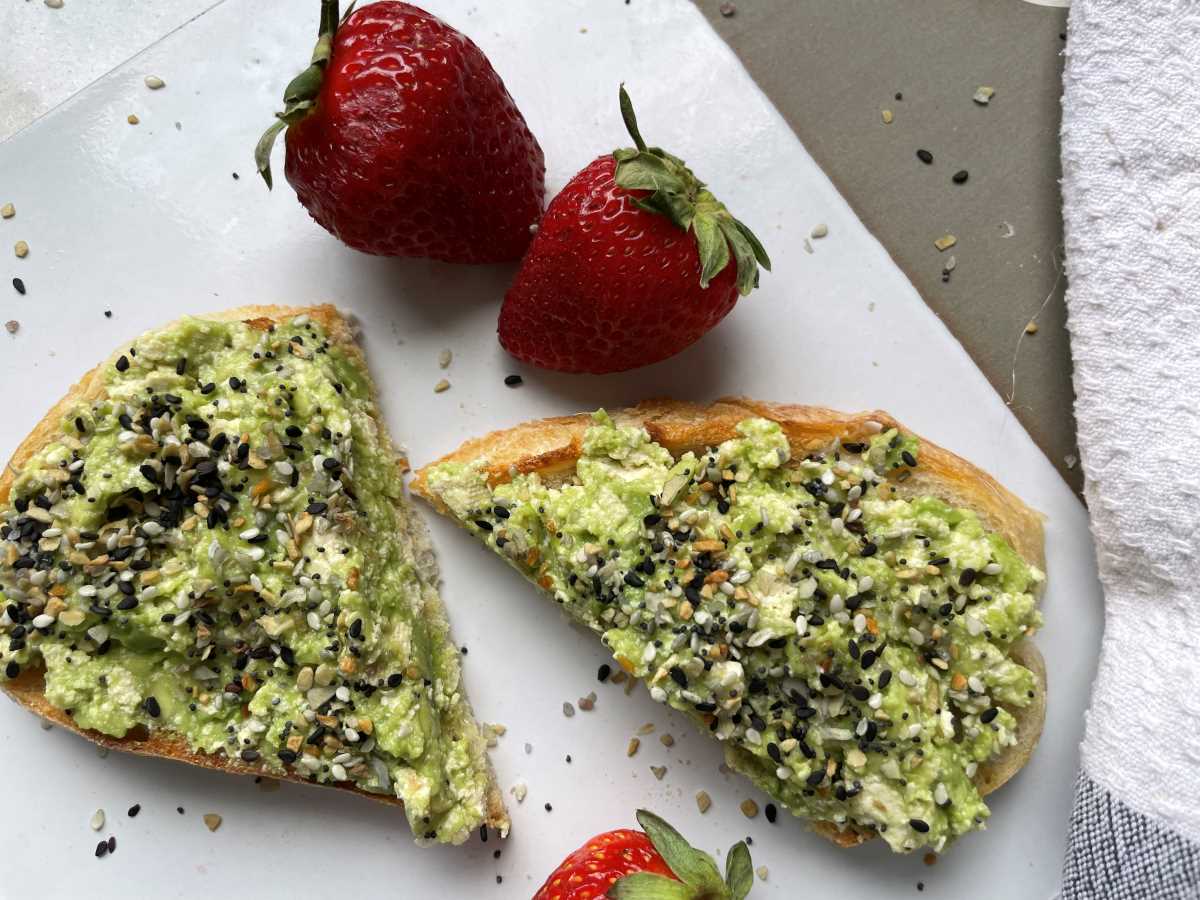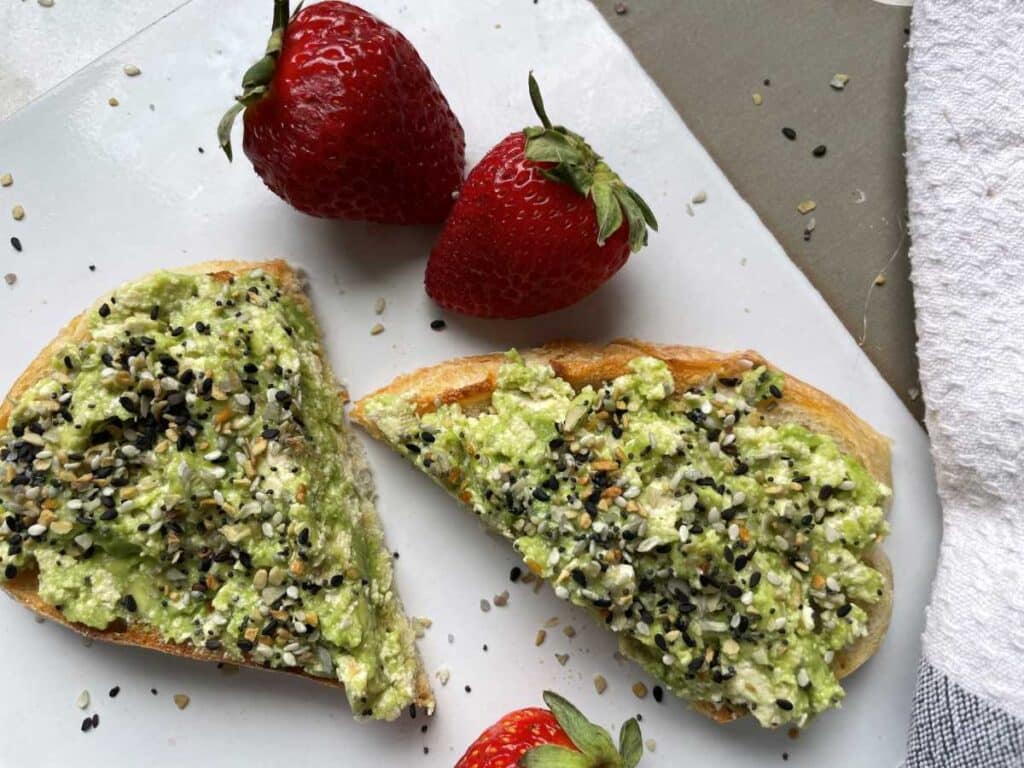 Tofu Toast – The Heart Dietitian
Tofu toast is a super easy and delicious breakfast that is packed with protein and healthy fats. It can be an easy lunch or snack with no heating required!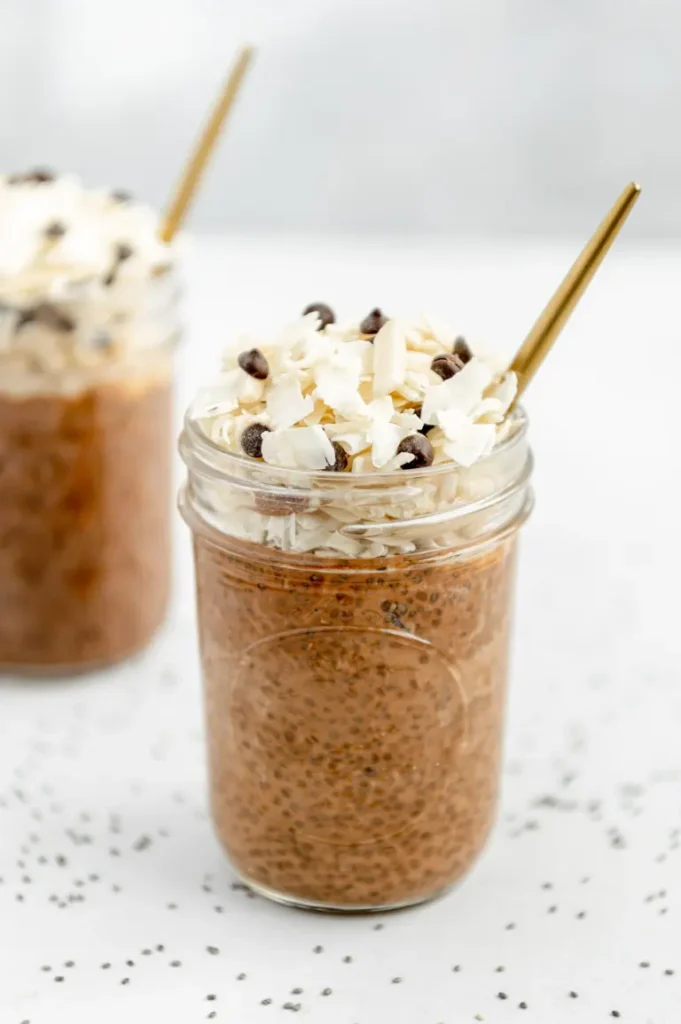 A 5-ingredient overnight breakfast chia pudding with chocolate chips. Store this super easy chia seed pudding in mason jars to grab and go in the morning!
Pecan pie overnight oats are a dessert for breakfast. Not only is this recipe delicious but maple pecan overnight oats are high in soluble fiber which can help lower your cholesterol and manage your weight.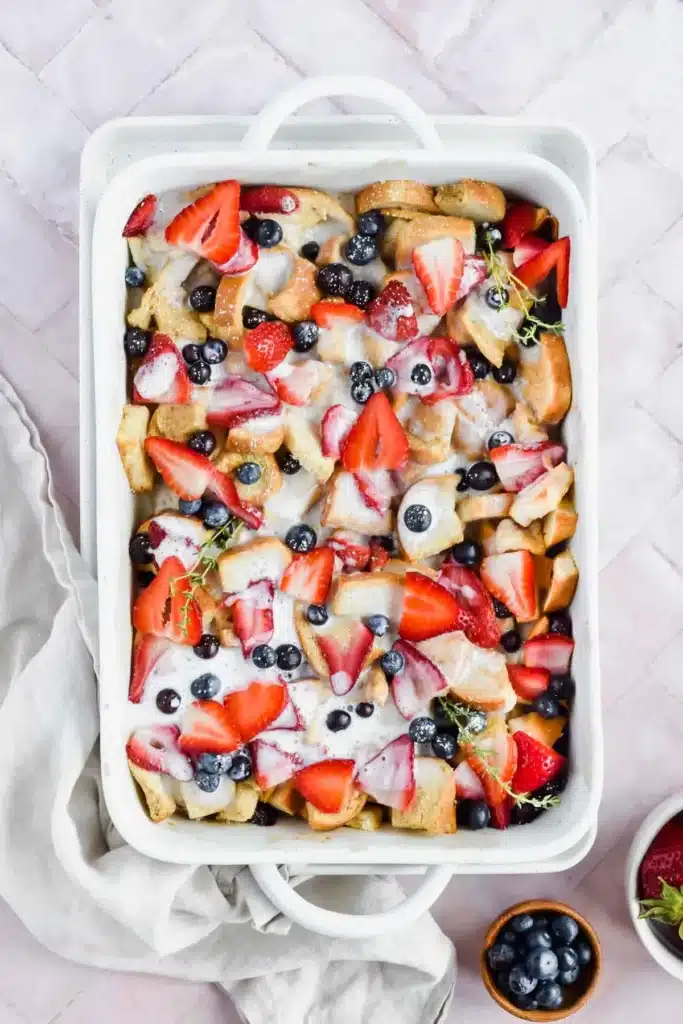 This easy and Healthy French Toast Bake is a family favorite. Soft bread soaked in sweet cinnamon, creamy mixture with plenty of fresh berries feels like dessert for breakfast but actually has much healthier and satiating ingredients.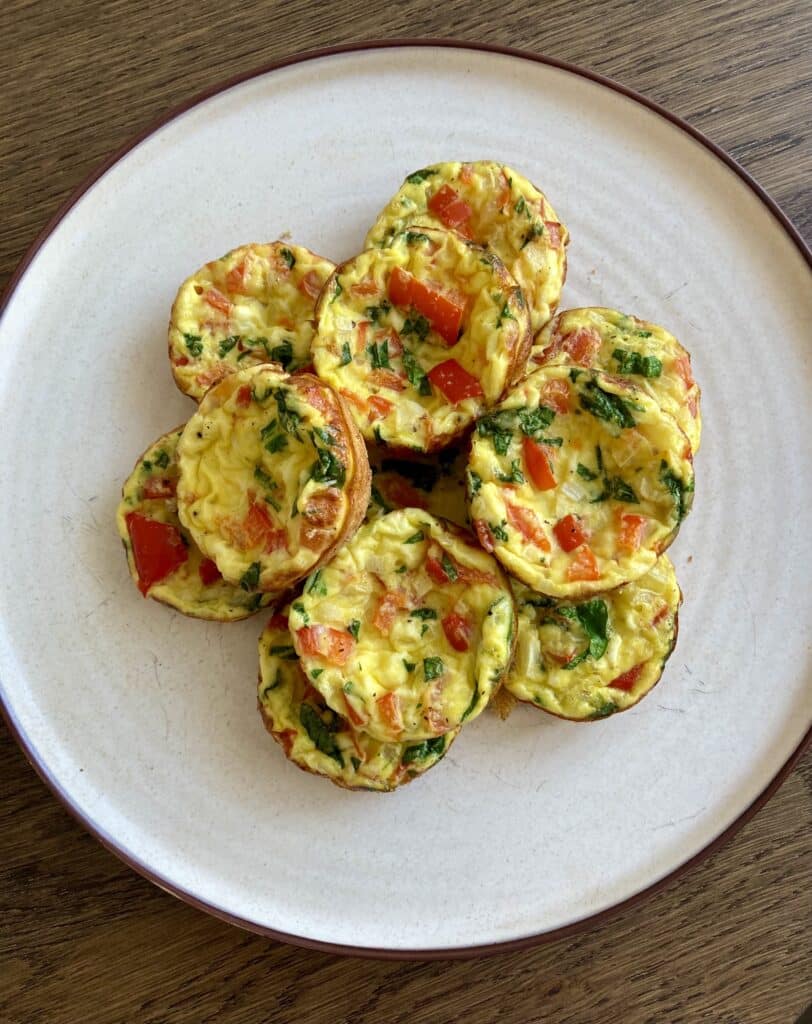 Ricotta egg bites are the perfect meal prep solution for those who are looking for a quick and easy breakfast or snack that is low sodium, protein-packed and delicious.
Final Thoughts
A low sodium breakfast recipe can be both healthy and delicious. By incorporating whole foods such as fruits, vegetables, and lean proteins, you can create a balanced breakfast that is low in sodium and high in nutrients.
Whether you prefer sweet or savory breakfast options, there are plenty of low sodium choices to satisfy your cravings. With a little creativity and some simple substitutions, you can enjoy a healthy breakfast that supports your overall health and well-being.
And if you are looking for other low sodium recipes try low sodium mayonnaise, low sodium breakfast ideas, low sodium cereals, low sodium lunch ideas, low sodium bagels, low sodium tortillas, low sodium instant pot recipes, low sodium hot chocolate, low sodium marinara sauce, low sodium pancakes, low sodium oatmeal recipes, low sodium salsa, low sodium hummus, low sodium taco seasoning, DASH diet smoothies, DASH diet desserts, DASH diet soups, tofu bolognese, beet mac and cheese… to name a few.
Or check out these low sodium cookbooks and DASH diet cookbooks for inspiration.