Find the best DASH desserts to eat while following a diet to lower your blood pressure.
Yes, you can have dessert AND lower your blood pressure. Read on to find out how, and choose from over 15 heart healthy desserts.
Pin It For Later!
What Is The DASH Diet
DASH Diet stands for "Dietary Approaches to Stop Hypertension".
First introduced in 1997 by the United States Department of Health and Human Services, the DASH diet was implemented to promote healthier diets that can lead to blood pressure reduction.
The plan recommends the following (1):
Increased intake of fruits, vegetables, and whole grains.
Increased intake of fat-free foods, low-fat dairy products, fish, poultry, beans, and nuts.
Limitation of foods high in saturated fat such as full-fat dairy products, fatty meats, and oils such as coconut and palm oil.
Limitation of foods and beverages high in sugar.
Check out the top 10 DASH diet cookbooks, or this article if you are interested in learning the difference between the Mediterranean diet and the DASH diet.
Eating Desserts On The DASH Diet
Even though the DASH diet suggests limiting food high in sugar, you can still indulge in some sweet treats.
In particular, this eating pattern encourages eating fruit. They have natural sugars, that are paired with fiber and nutrients. In fact, they recommend eating 4 to 5 servings per day in the form of snacks, smoothies, toppings, and desserts.
The following heart healthy desserts contain fruit, and other foods that lower blood pressure. Making these desserts perfect for heart patients.
Frequently Asked Questions
Can You Have Sweets On The DASH Diet?
Yes, you can have sweets on the DASH diet. DASH diet plans have room for desserts 5 days a week, but it's important to keep the portion small.
What Desserts Can You Eat With High Blood Pressure?
You can eat these 17 desserts while living with high blood pressure. They contain fruit, yogurt, and good-for-you ingredients that also satisfy your sweet tooth.
Can You Have Ice Cream On The DASH Diet?
No, you can't have ice cream on the DASH diet as a regular dessert. Instead, try desserts made with fruit or yogurt for added nutrients.
DASH Desserts
From chocolate pudding to plum crumble, there is a heart-friendly dessert for everyone!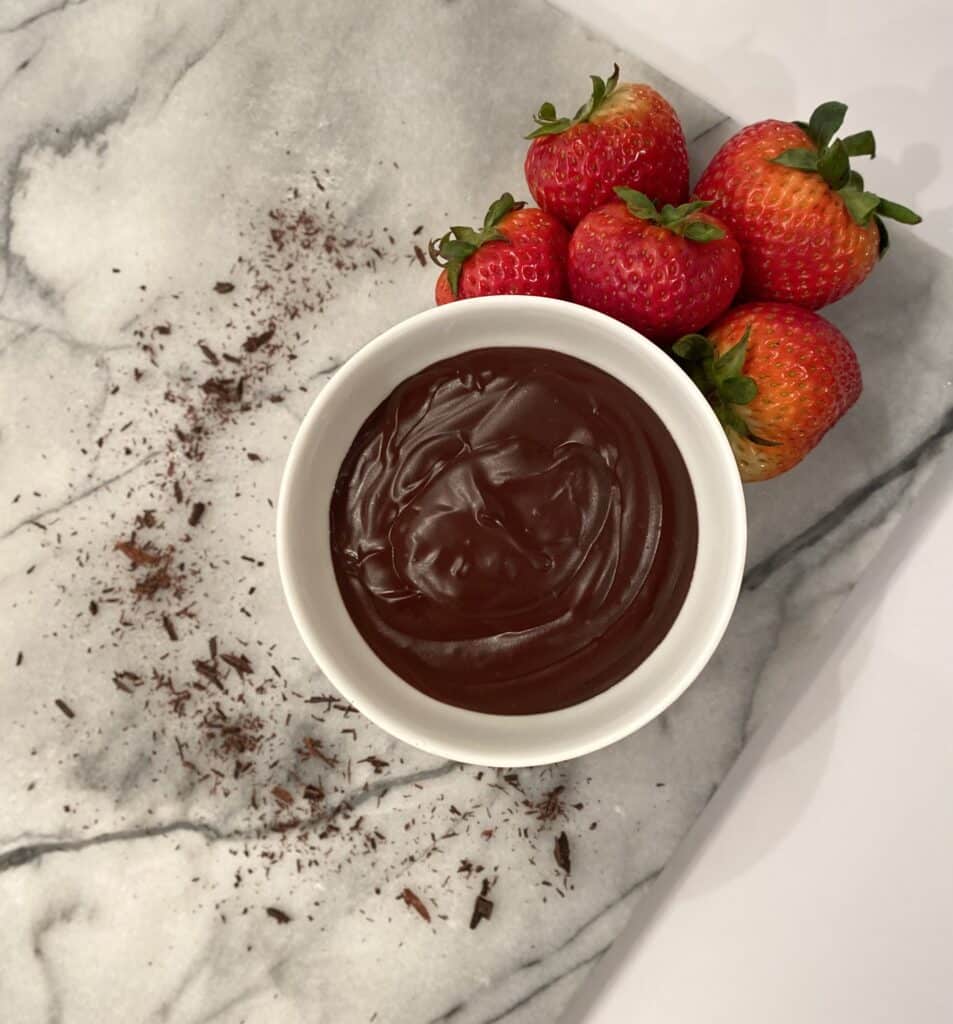 Oat milk makes this vegetarian pudding a creamy heart healthy dessert that tastes just like traditional dairy pudding!
You'll love these blueberry crumble bars with soft and chewy bottom, gooey, jammy center and a crispy crumble topping. Use fresh or frozen blueberries for delicious results.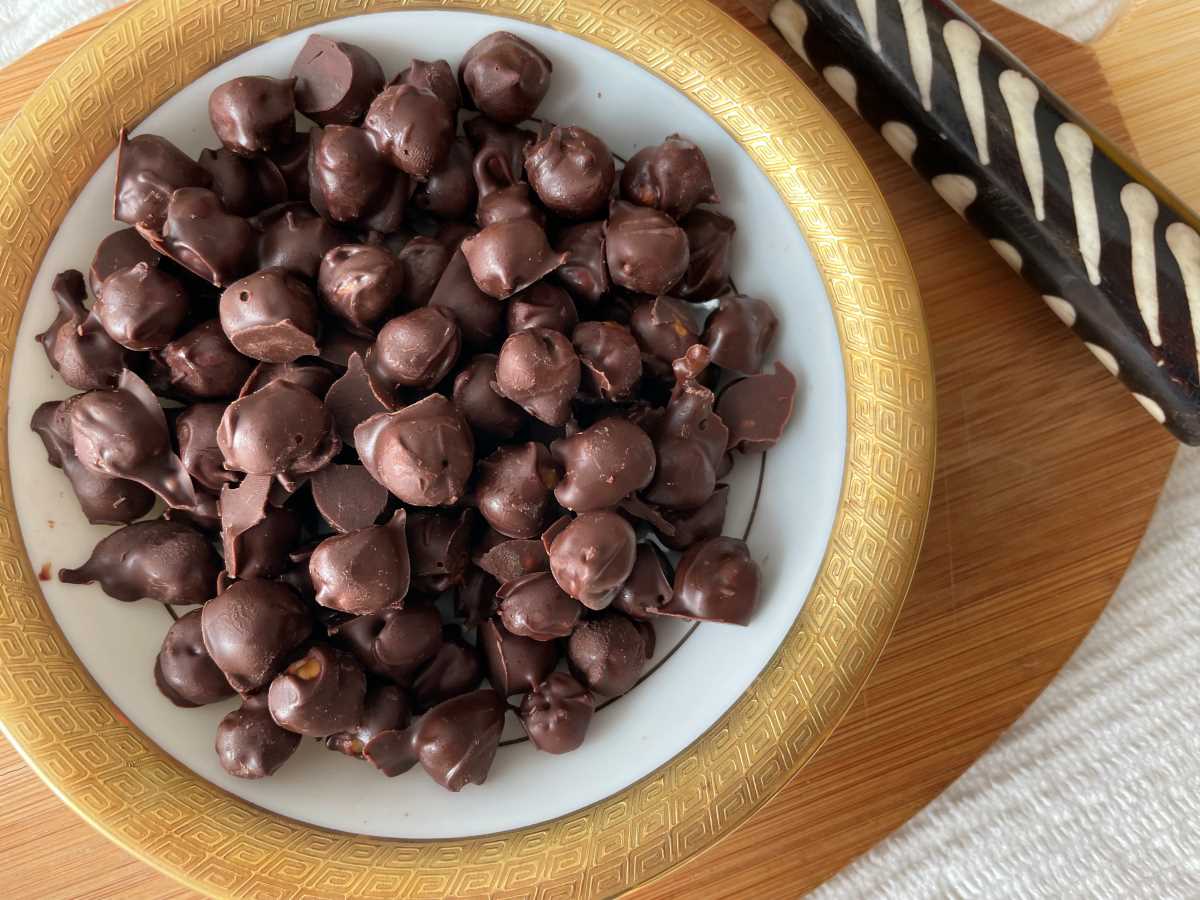 Chocolate-covered chickpeas are the perfect heart friendly dessert. This recipe is a delicious twist on a classic snack that is full of protein and fiber wrapped up in chocolate. Try it for yourself!
Plum Oatmeal Crisp is a delicious dessert for fatty liver and heart health. It is made with fresh fruit, a hint of cinnamon, and a wonderful oatmeal and brown sugar topping.
This low-sodium hot chocolate recipe is easy to make with only two ingredients. But that's not why I love it. I love it because when I have my "I need chocolate now" moments it hits the spot as a rich creamy treat.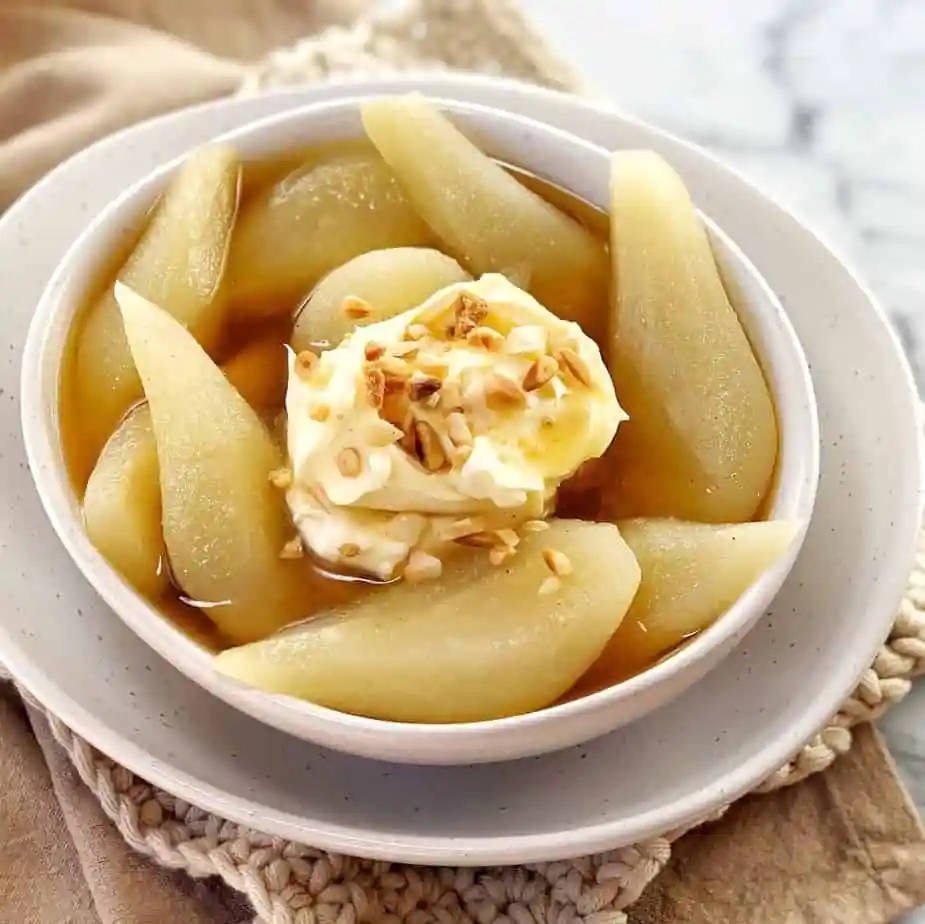 Orange and Cinnamon Stewed Pears are a tasty dessert for heart patients. Sweet pears poached in citrus and subtle spices until they are soft enough to cut with a spoon!
A delicious, plant-based popsicle made from fresh fruit and coconut milk. These 3 ingredient prickly pear popsicles help you enjoy the last of summer sunshine and produce to the fullest.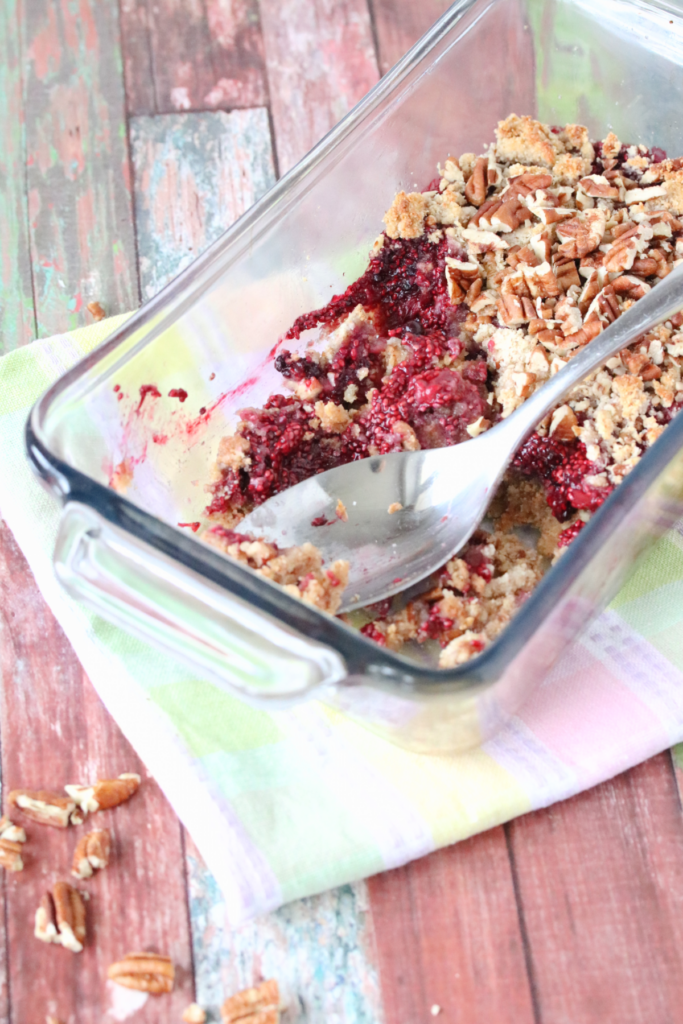 A refreshing burst of flavor, this grain-free, healthy berry crumble makes the perfect heart healthy dessert. This paleo dessert can be made with frozen or fresh berries and is topped with an almond flour pecan crumble.
Easy. Healthy. Flavorful. These gluten free and vegan Stuffed Baked Apples are my new favorite DASH dessert! Perfect for weeknights where you're craving dessert but want something quick and with minimal ingredients.
This strawberry apple crisp recipe is a simple and tasty heart friendly dessert. Made with an apple and strawberry fruit base, with a crispy brown sugar, oat, pecan and walnut topping. Serve fresh out of the oven with a scoop of vanilla plain yogurt.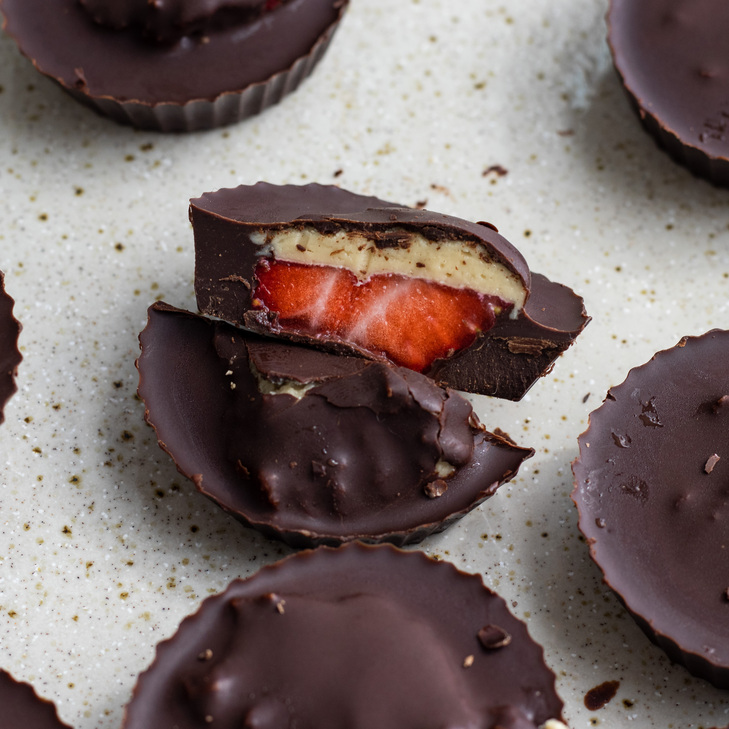 Dark chocolate strawberry cashew butter cups are the perfect DASH dessert. They are also adorable!
You can make this wonderful peach crisp with either fresh or frozen fruit. The crunchy topping is buttery and full of tasty pecans.
This Watermelon Nice Cream requires only 3 ingredients! It's refreshing and delicious, and is a healthier alternative to ice cream!
Tasty and easy chocolate strawberries are a great treat, dessert, and gift. Also, this chocolate-covered strawberries recipe, it has 3 simple ingredients.
Learn how to make Bananas Foster, this classic New Orleans dessert! This quick and easy recipe is vegan, gluten-free, and made without alcohol! A healthier, kid-friendly dessert without the rum that takes just 10 minutes! Naturally sweet bananas sautéed in a deep and rich brown sugar caramel-like sauce, and served over your favorite dairy-free vanilla ice cream!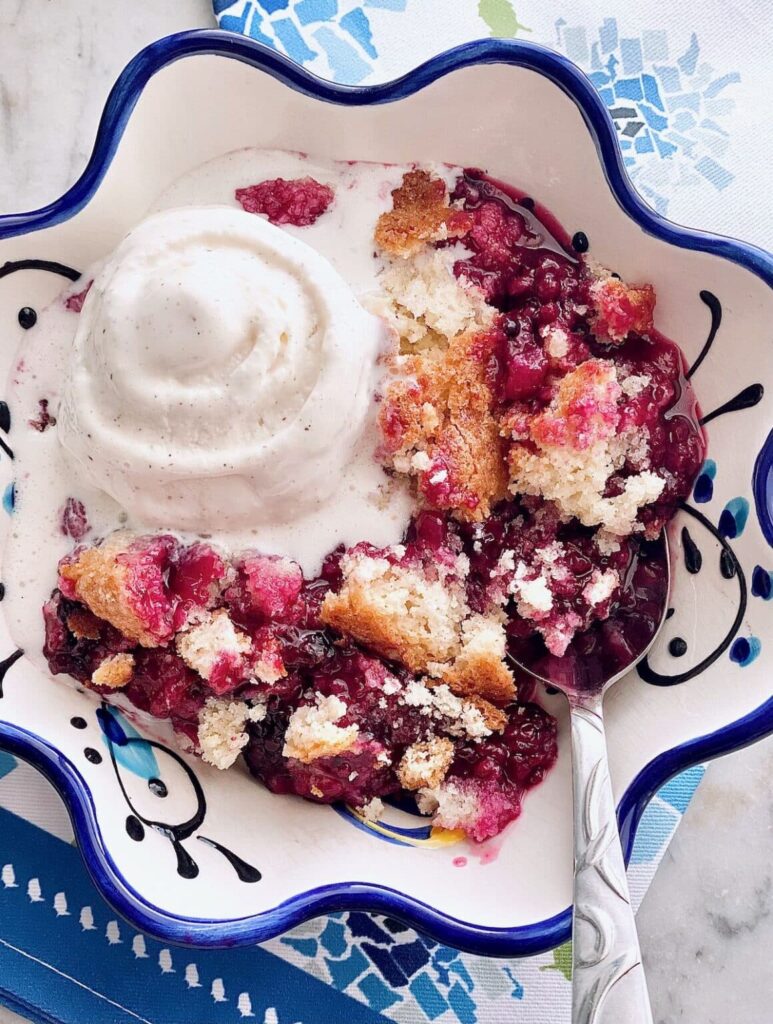 Nothing tastes better than a big bowl of blackberry cobbler with a scoop of vanilla ice cream
Final Thoughts
What is your favorite DASH diet dessert? I can't choose! Let me know in the comments below.
Looking for other low sodim recipes? Try low sodium mayonnaise, low sodium breakfast idea, low sodium lunch ideas, low sodium pasta recipes, low sodium bagels, low sodium tortillas, low sodium instant pot recipes, low sodium hot chocolate, low sodium marinara sauce, low sodium pancakes, low sodium oatmeal recipes, low sodium salsa, low sodium hummus, low sodium taco seasoning, DASH diet smoothies, DASH diet desserts, DASH diet soups, tofu bolognese, beet mac and cheese… to name a few.
Or check out these low sodium cookbooks and DASH diet cookbooks for inspiration.