DASH diet smoothies are the secret sauce to managing blood pressure. I've compiled 19 Registered Dietitian approved DASH diet smoothie recipes for you to try. Who knew managing blood pressure could be so fun and tasty?!
The DASH Diet
You may have heard about the DASH diet, which stands for Dietary Approaches to Stop Hypertension. It's a way of eating that has been researched for over 25 years revealing powerful benefits for managing blood pressure (1).
However, after reading about the DASH diet, many people wonder how to fit all the recommended servings of whole foods into their everyday eating plan. And that my friends is where DASH Diet smoothie recipes come in handy!
Because let's be honest, life is busy, and eating all of the vegetables and fruits that are recommended may seem impossible.
Luckily, DASH diet smoothies for blood pressure can serve as a substitute for your meals. All you need to do is include foods that have been proven to lower blood pressure which will meet the nutrients required by the DASH diet. DASH diet smoothies lower blood pressure while also making eating easy, quick, and fun.
Principles Of The DASH Diet
High blood pressure is easy to ignore because it has no symptoms other than numbers on a blood pressure cuff. But it's a real condition with consequences. Luckily, the DASH diet has been created to help manage blood pressure by eating real whole foods!
The key nutrients are potassium. magnesium, calcium, plant protein, and fiber. Potassium, magnesium, and calcium are key minerals needed to maintain heart health and can be found in various foods such as fruits, vegetables, and dairy products. Plant protein and fiber are also heart-healthy and are recommended for blood pressure.
Lowering the intake of sodium is also recommended. But that's easier said than done. Instead of focusing on lowering your intake of sodium, a good approach to lowering blood pressure is focusing on eating whole foods instead of ultra-processed products.
Ultra-processed foods tend to have added sodium in them. So, eating more whole fruits, vegetables, fish, nuts, and seeds allows you to reap all of the nutrients these foods have to offer without worrying about any added salt or sugar.
The DASH Diet Food Groupings
Fruits and vegetables (4-5 servings each) – 1 cup of raw vegetables or 1 medium fruit is one serving
Whole grains (7-8 servings) – 1 slice of bread is 1 serving
Nuts and seeds (4-5 servings per week) – 2 tbsp of peanut butter makes up 1 serving
Lean meat or fish (2 servings or less) – 3 oz of cooked lean meat is a serving
Low-fat dairy products (2-3 servings) – 1 serving is around 1 cup of milk


19 DASH Diet Smoothies
Here are some examples of Registered-Dietitian-approved DASH diet smoothie recipes. These include recipes from DASH diet breakfast smoothies to DASH diet green smoothies – there is something for everyone!
You may see some common ingredients that include:
lots of vegetables and fruits
oats as a whole grain
include nut butter
plant proteins such as tofu, hemp seed, chia seeds
using dairy products like yogurt and milk for calcium and magnesium or coconut water for added electrolytes like potassium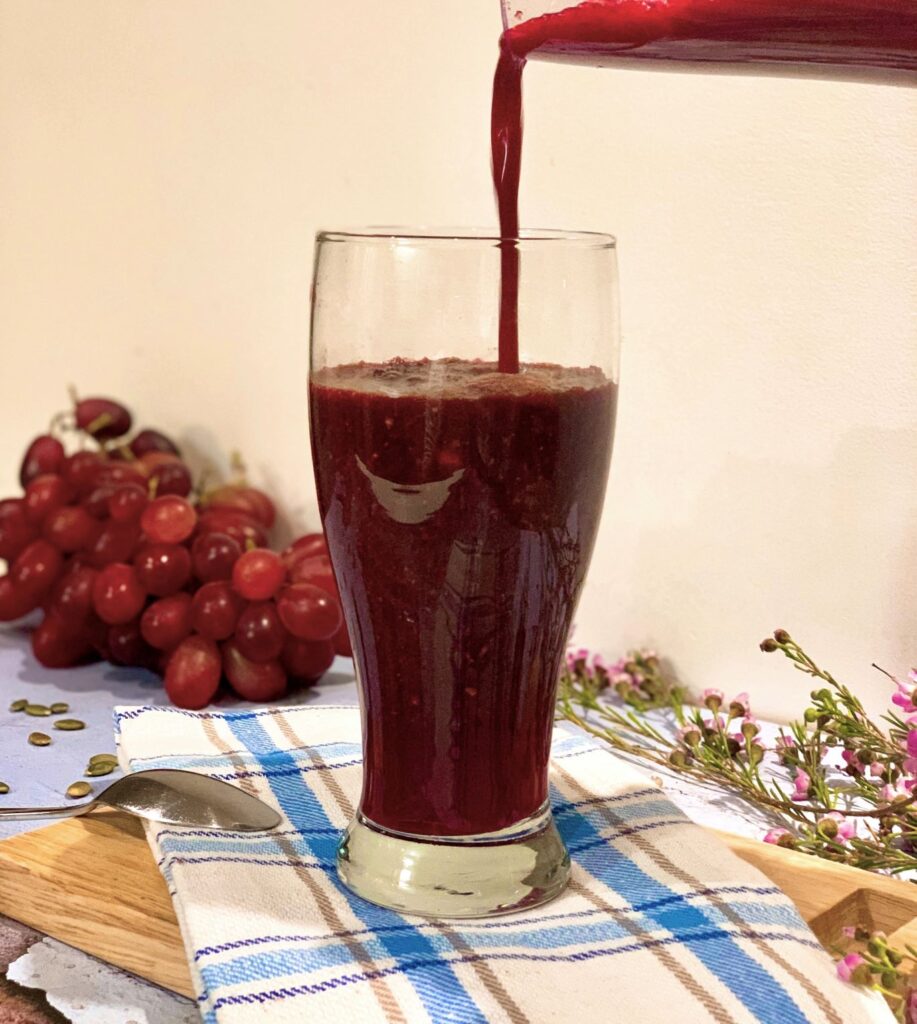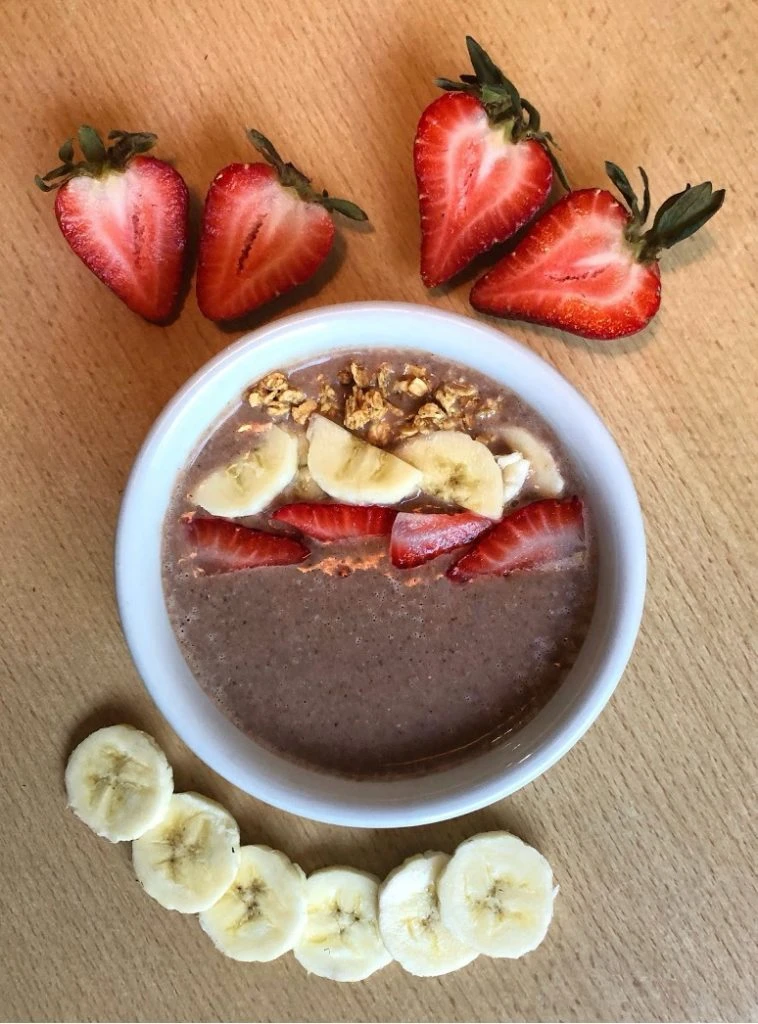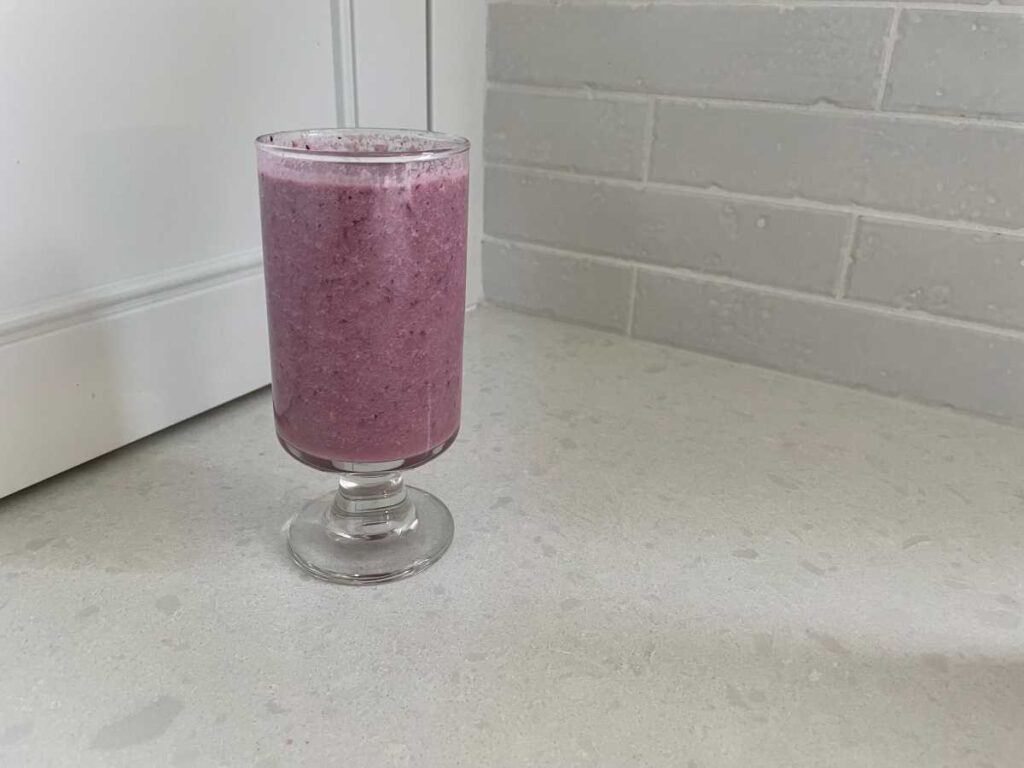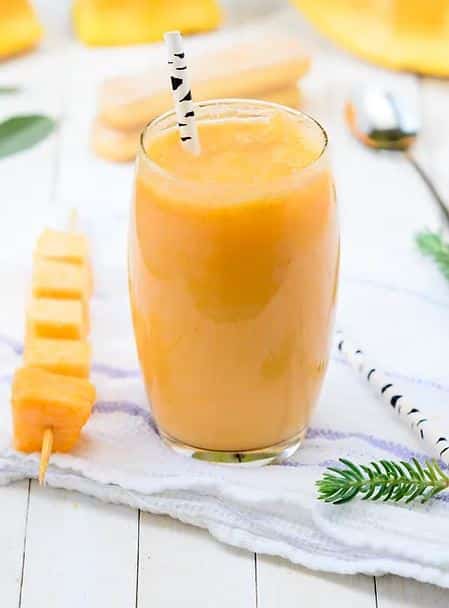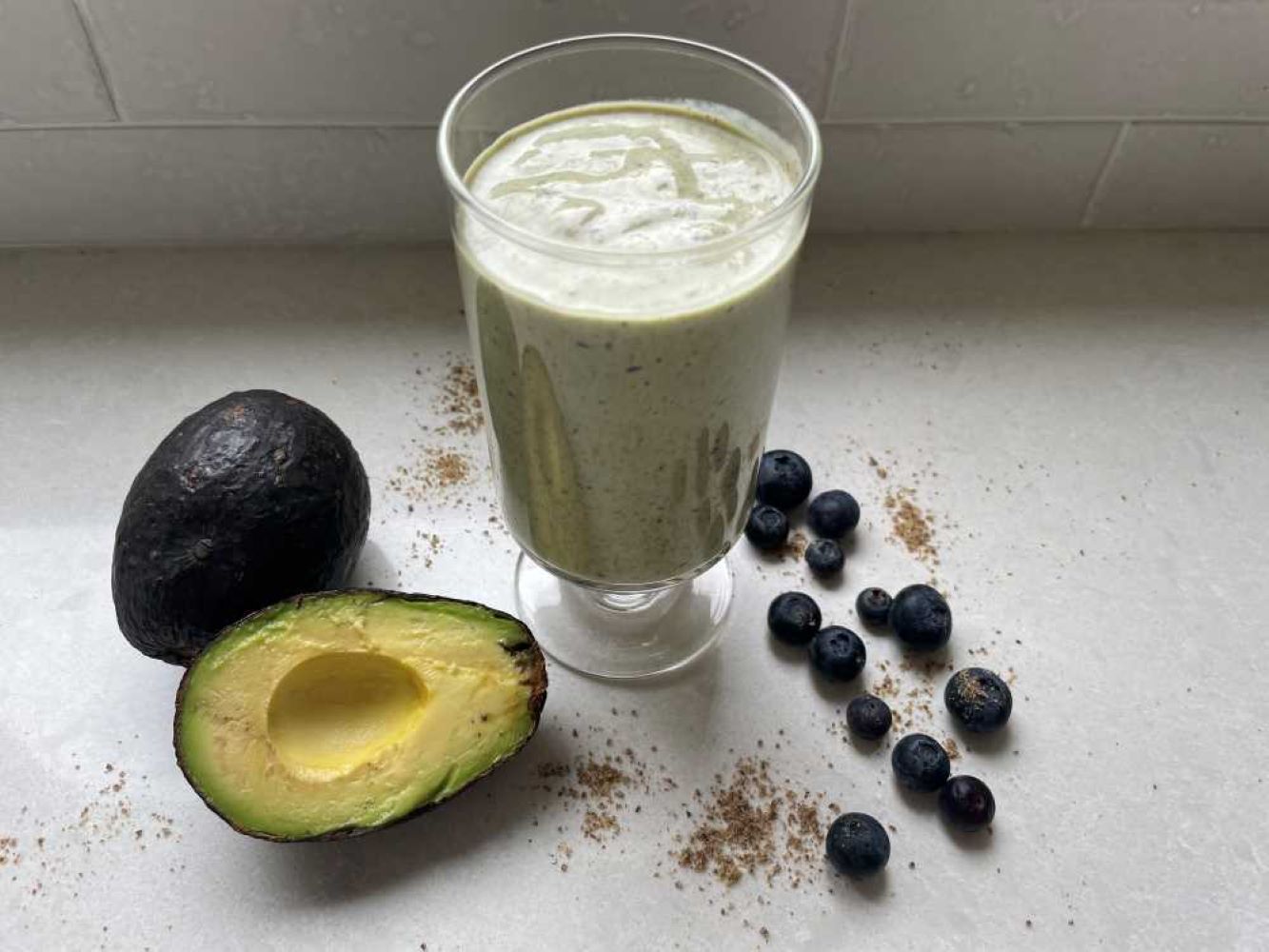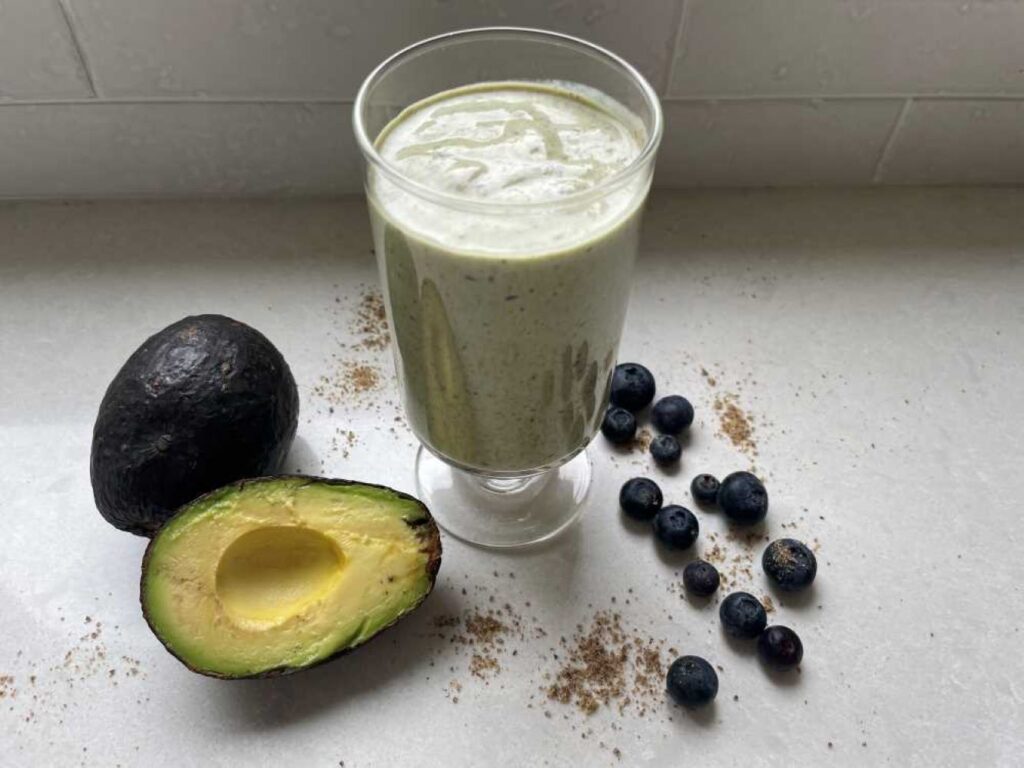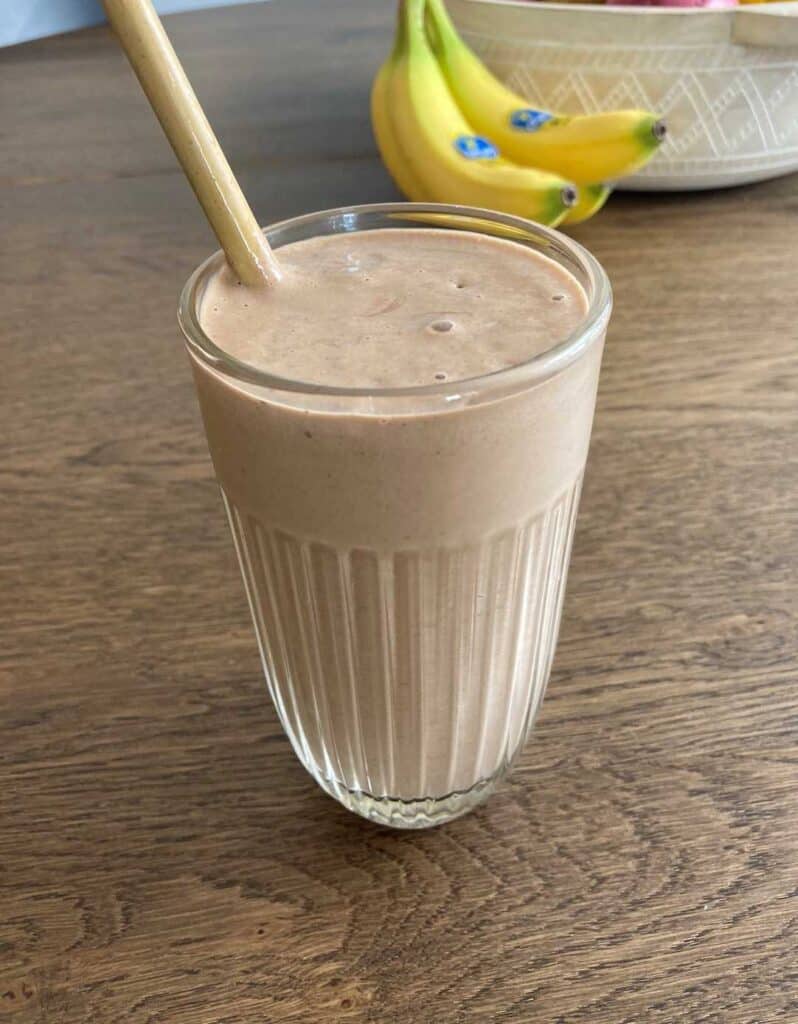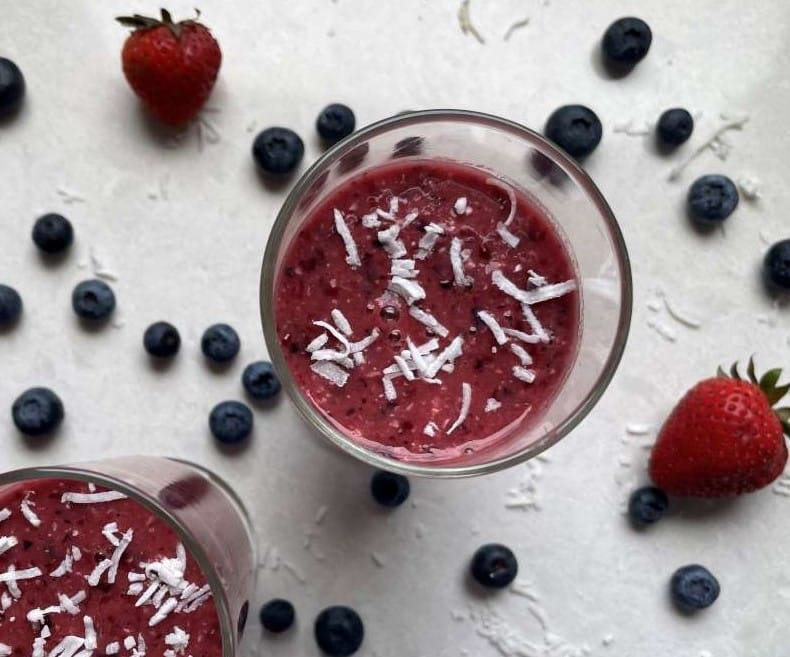 Final Thoughts On DASH Diet Smoothies For Blood Pressure
Managing blood pressure can be tasty and fun with these DASH diet smoothies. Try them today and let me know in the comments, which ones you like the best.
Looking for other low sodium meals? Try low sodium mayonnaise, low sodium breakfast ideas, low sodium lunch ideas, low sodium pasta recipes, low sodium bagels, low sodium tortillas, low sodium instant pot recipes, low sodium hot chocolate, low sodium marinara sauce, low sodium pancakes, low sodium oatmeal recipes, low sodium salsa, low sodium hummus, low sodium taco seasoning, DASH diet smoothies, DASH diet desserts, DASH diet soups, tofu bolognese, beet mac and cheese… to name a few.
Or check out these low sodium cookbooks and DASH diet cookbooks for inspiration.