Low sodium lunch ideas can be just as delicious as high sodium lunch meals. You don't need to sacrafice flavor with this list of low sodium lunch recipes.
It is estimated that about 1/3rd of American adults eat at restaurants or fast food places for lunch on any given day (1).
The average lunch consumed away from home contained more calories, fat, and sodium than meals prepared at home. This highlights the importance of making healthy choices when dining out, including selecting low sodium lunch options and trying to eat at home more often (1).
If you are watching your sodium intake keep reading because you have to sacrifice flavor to manage high blood pressure, kidney disease and osteoporosis with these quick low sodium lunch ideas.
Pin It For Later!
High Sodium Lunch
There are several reasons why lunch meals can be high in sodium:
Processed foods: such as canned soups, frozen meals, and pre-packaged sandwiches, contain high levels of sodium to enhance their flavor and increase their shelf life.
Condiments and sauces: such as ketchup, mustard, BBQ sauce, and soy sauce, are high in sodium.
Fast food and restaurant meals: are often high in sodium because they are prepared with added salt and flavorings to enhance their taste.
Deli meats and cheeses: are often high in sodium, as they are processed with salt and other preservatives to increase their shelf life.
Bread and baked goods: such as bagels, croissants, and biscuits, often contain added salt to enhance their flavor.
Sodium and Health
Most North Americans are consuming over 3400 mg of sodium a day (2, 3, 4). Depending on the person, you could be trying to aim for 2300 mg as the recommended intake suggests, 1500 mg to optimize heart health, or even need to restrict sodium to 800 mg a day (3, 4).
Everybody's sodium requirements are not the same. Be sure to check with your Registered Dietitian to see what is right for you, as some recipes may be higher than you're allowed. I made sure the following low sodium lunch recipes are no more than 500 mg per serving.
How To Keep Sodium Low At Lunch
Choose fresh or frozen vegetables and fruits, lean protein sources, and whole grains.
Try to reduce using processed foods, pre-made sauces, and condiments that are high in sodium.
Avoid adding salt and instead use fresh herbs, spices, and citrus juice for flavor. It's fun to experiment with different herbs and spices to add flavor to your meals without adding sodium.
Try to cook meals at home when possible. Cooking at home allows you to control the ingredients you use and the amount of sodium in your meals.
When cooking at home, purchase fresh foods or foods that are labeled "low in sodium" or "no salt added" to keep the entire meal reasonable in sodium. These foods are typically lower in sodium than their regular counterparts.
You can also look at the ingredient list of foods, and avoid foods that have high amounts of sodium in the ingredient list. For example, words like salt, sodium bicarbonate, and sodium nitrate are all examples of added sodium, and thus may be a high sodium ingredient.
My favorite label reading hack is to check the % Daily Value (%DV) is the percentage of the recommended daily amount of sodium that is in one serving of the food. Aim for foods that have a %DV of 5% or less.
Check out my Epicure review for information on low sodium meal solutions you can purchase.
Frequently Asked Questions
What Sandwiches Are Low In Sodium?
There are a variety of sandwich fillings that are alternatives to deli meat and can be made low in sodium. Here are a few ideas:
Grilled chicken sandwich made with low-sodium chicken, roasted red peppers, and avocado on whole-grain bread
Veggie sandwich made with grilled vegetables, low-sodium cheese, and mustard on whole-grain bread
Tuna or salmon salad sandwich made with low-sodium canned fish, Greek yogurt, and fresh herbs on whole-grain bread
What Is Considered a Low Sodium Meal?
A low sodium meal typically contains less than 500 mg of sodium per serving. This is because the American Heart Association recommends to limit sodium to 1,500 mg per day (3, 4). Thus, if you are eating three meals a day, each meal should be around 500 mg.
What Is A Low Sodium Meal For Heart Failure?
A low sodium meal typically contains less than 650 mg of sodium per serving.  This is because for those with heart failure, the American Heart Association recommends limiting sodium to around 2,000 mg of sodium per day (5). Thus, if you are eating three meals a day, each meal should be around 650 mg.


23 Low Sodium Lunches
Enjoy this list of Registered Dietitian approved low sodium lunch ideas.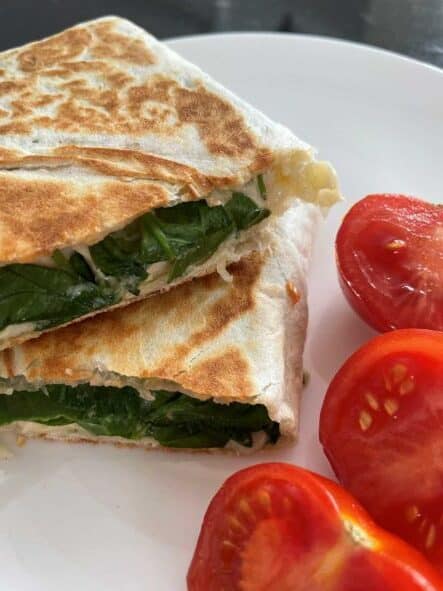 This low sodium lunch is a classic sandwich full of anti-inflammatory omega 3 fats. It is a simple, easy, cheesy lunch everyone will love.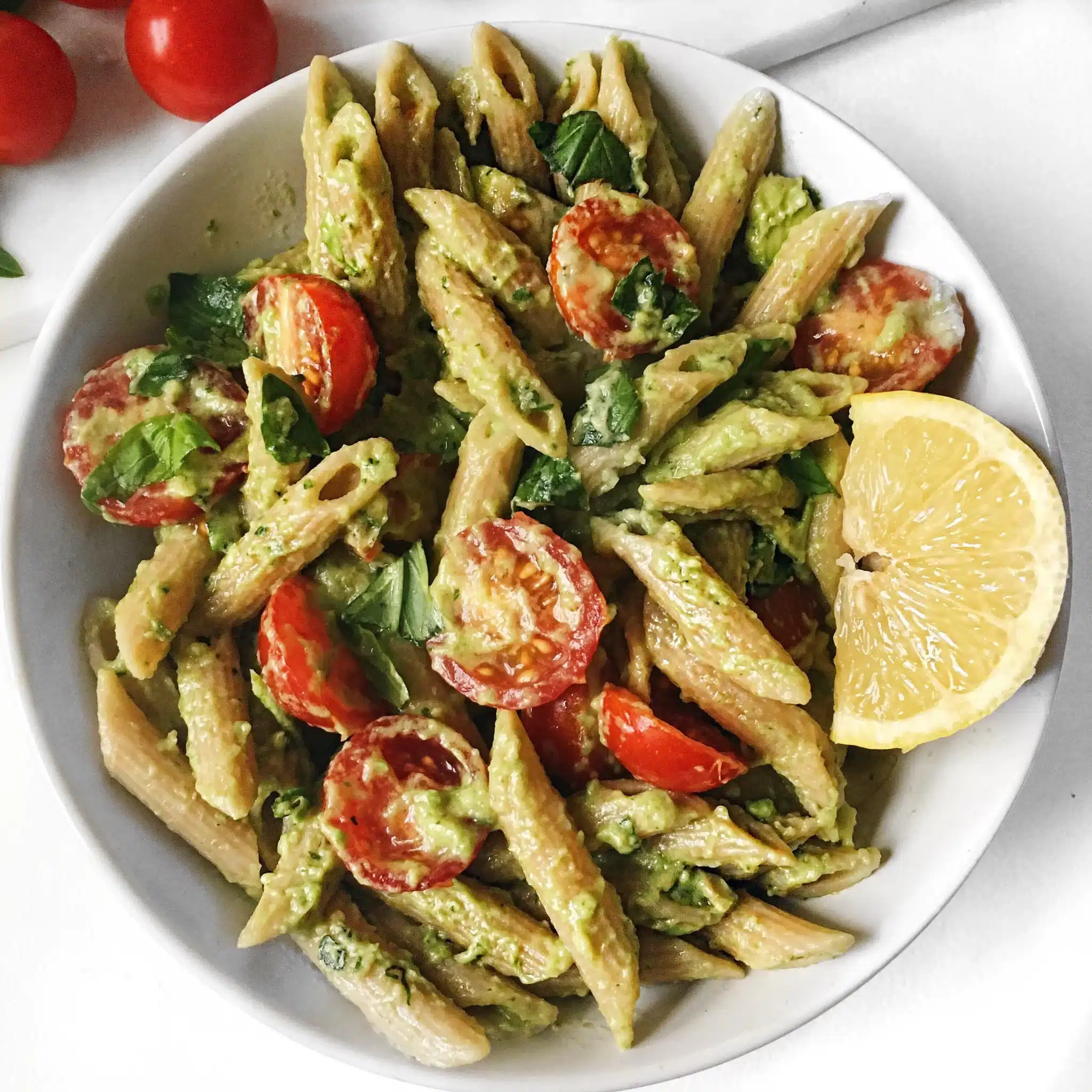 Creamy and delicious avocado basil pasta is a healthy low sodium lunch idea. It only takes 15 minutes to prepare.
This low sodium lunch option contains nourishing whole grains to lower your cholesterol. Try this rich tomato oatmeal soup for a satisfying way to reap to benefits of oats.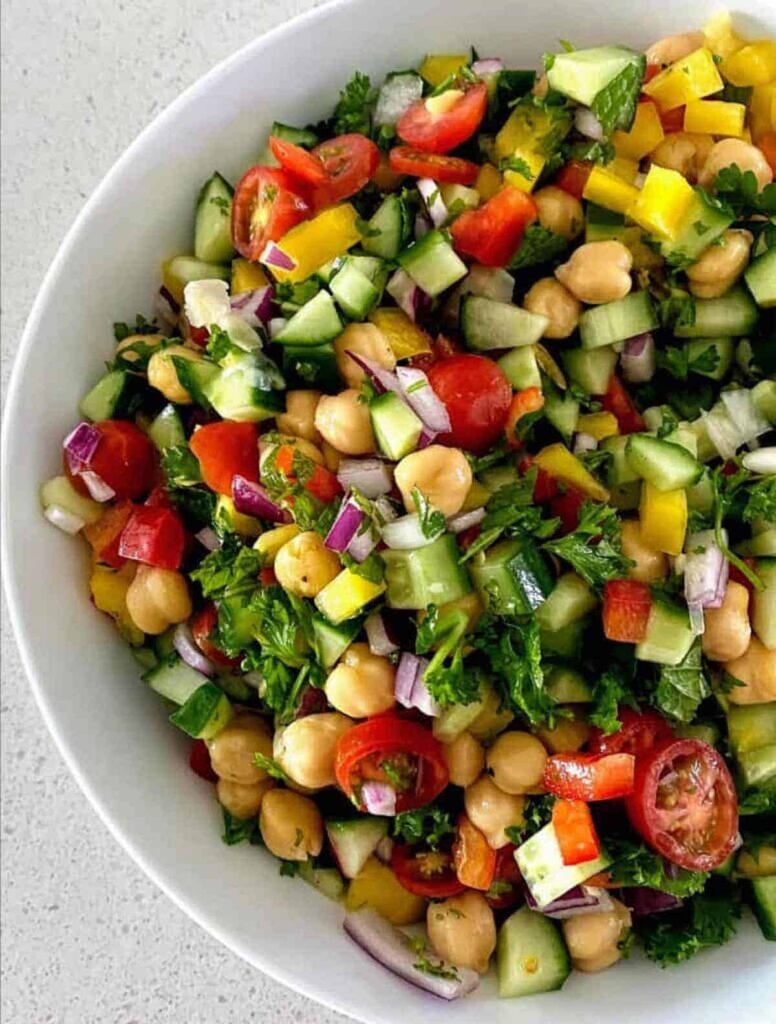 Israeli salad is a chopped salad packed with vibrant vegetables, chickpeas, and fresh herbs in an oil-free lemony dressing. Made ahead of time, the flavors in this Israeli salad enhance as it chills and makes for a quick low sodium lunch idea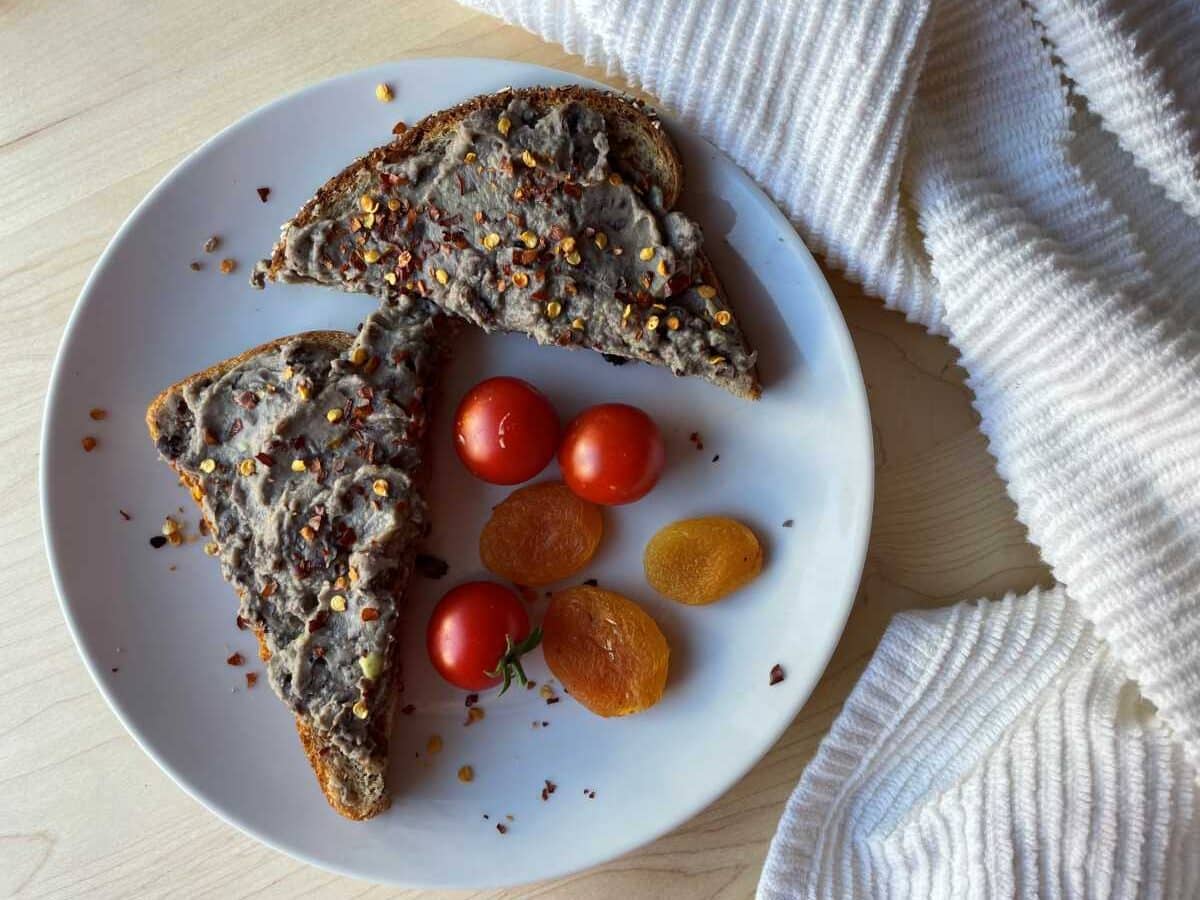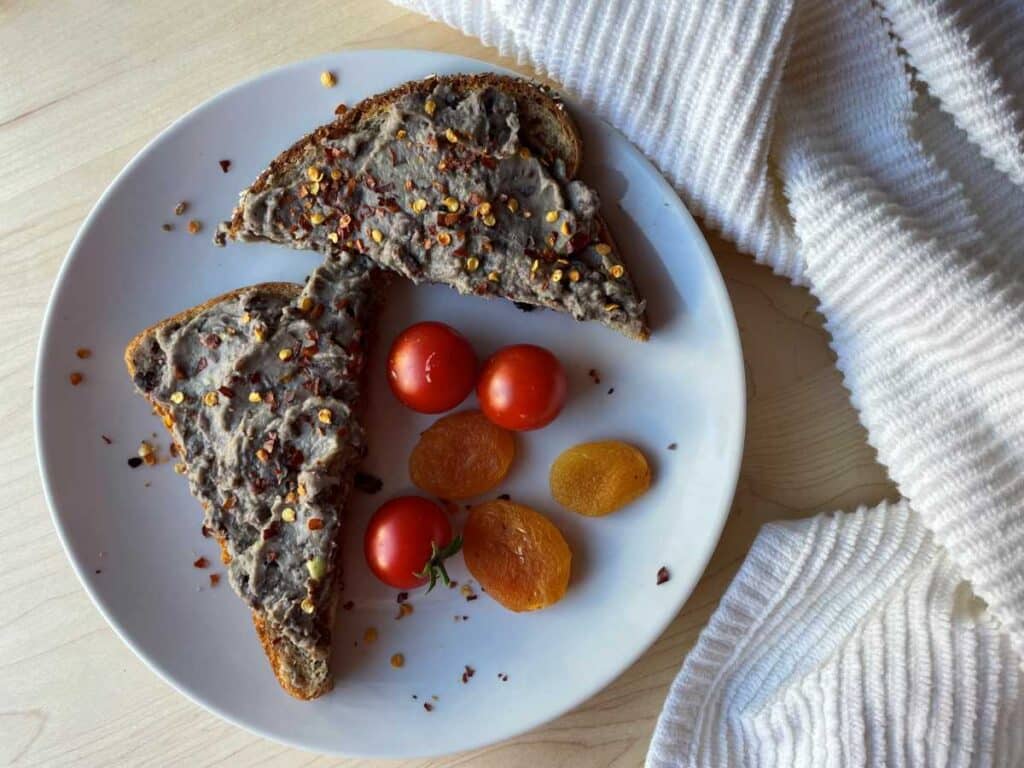 Black bean toast is a super easy and delicious healthy low sodium lunch idea that helps you stay on track with your health goals.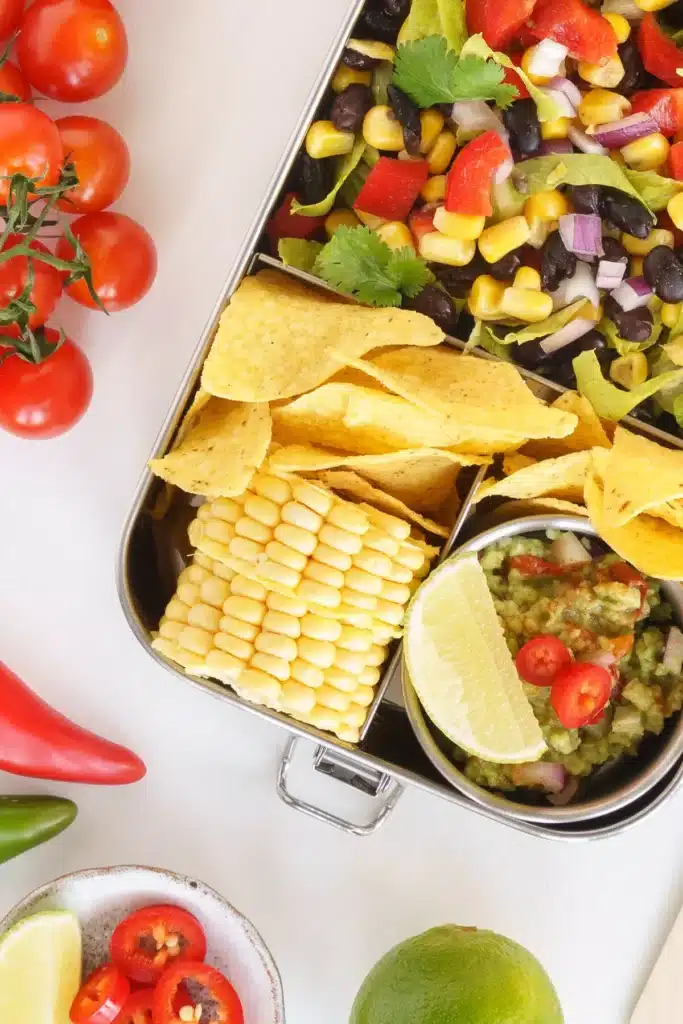 This low sodium lunch idea for work can be executed in minutes. This Mexican Bento Box features a combination of ingredients inspired by fresh and fiery Mexican flavors.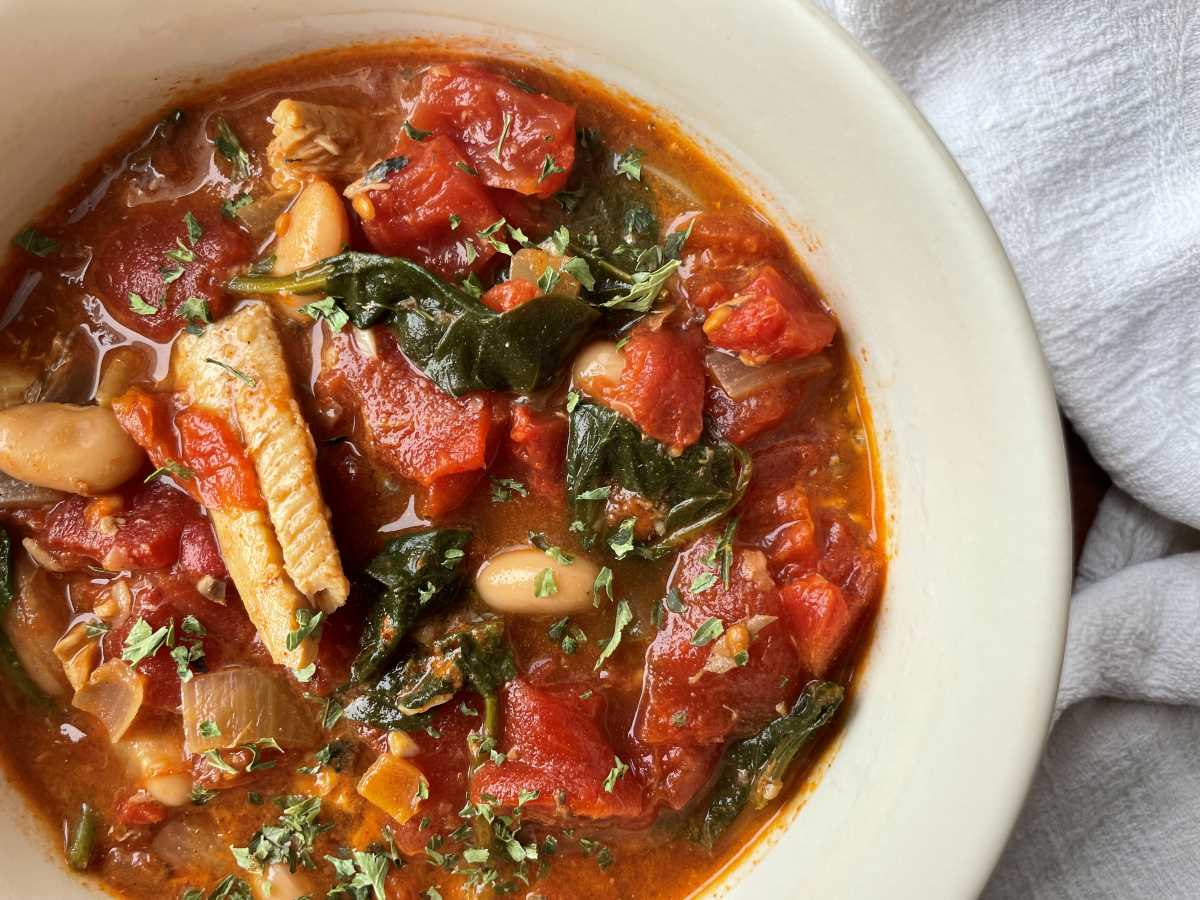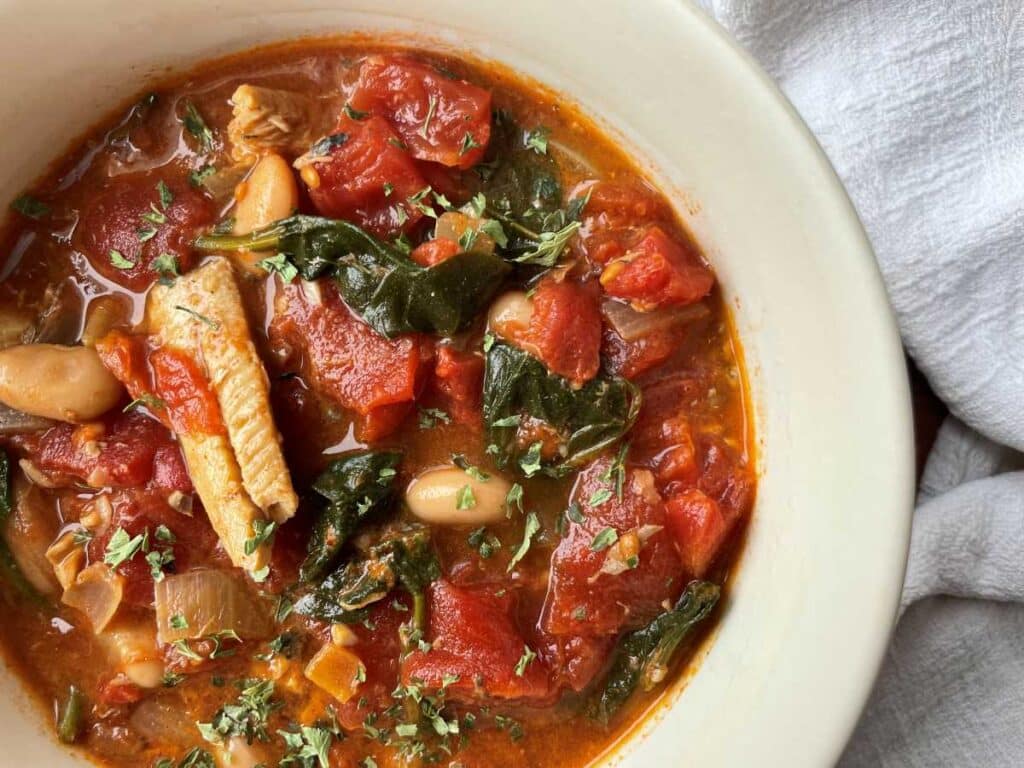 This low sodium lunch is made from pantry staples and can be easily whipped up when you are craving something warm and comforting.
For a healthy low sodium lunch option that is crunchy, creamy, sweet, & spicy this Asian Avocado Peanut Coleslaw is just the thing.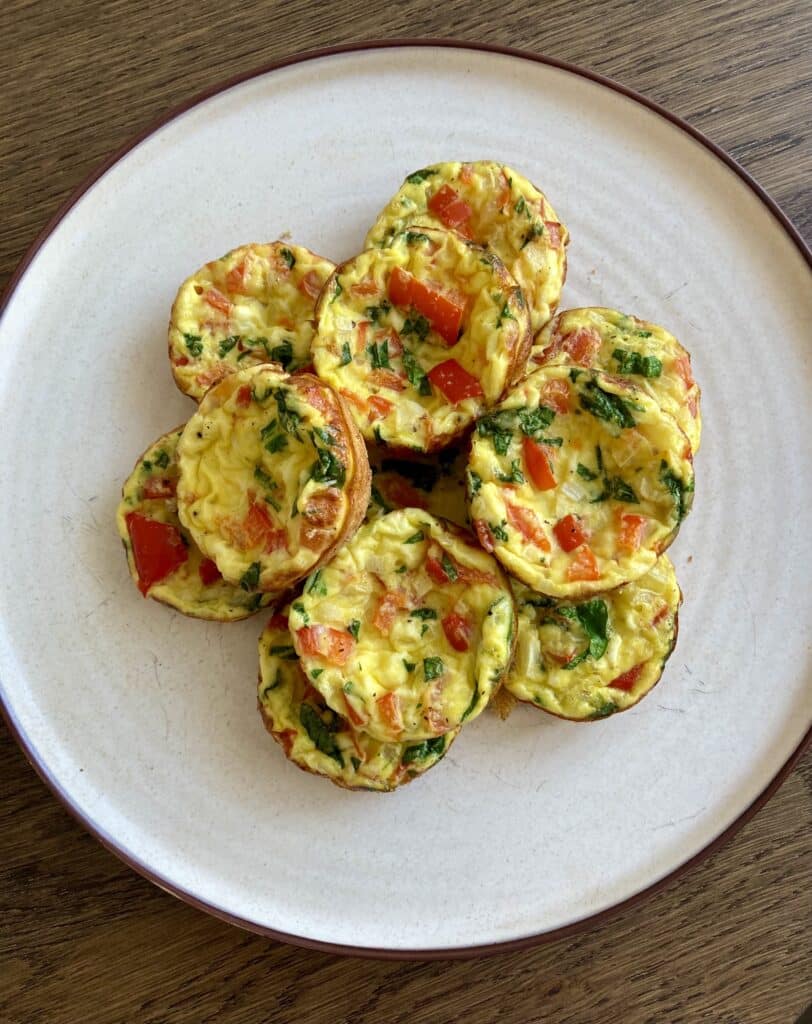 Ricotta egg bites are the perfect meal prep solution for those who are looking for a quick and easy low sodium lunch recipe that is packed with protein.
I think you'll fall in love with this apple walnut chicken salad. It's basically waldorf chicken salad with rotisserie chicken, celery, grapes, honeycrisp apples and walnuts tossed in a creamy yogurt dressing. Talk about a quick low sodium lunch idea.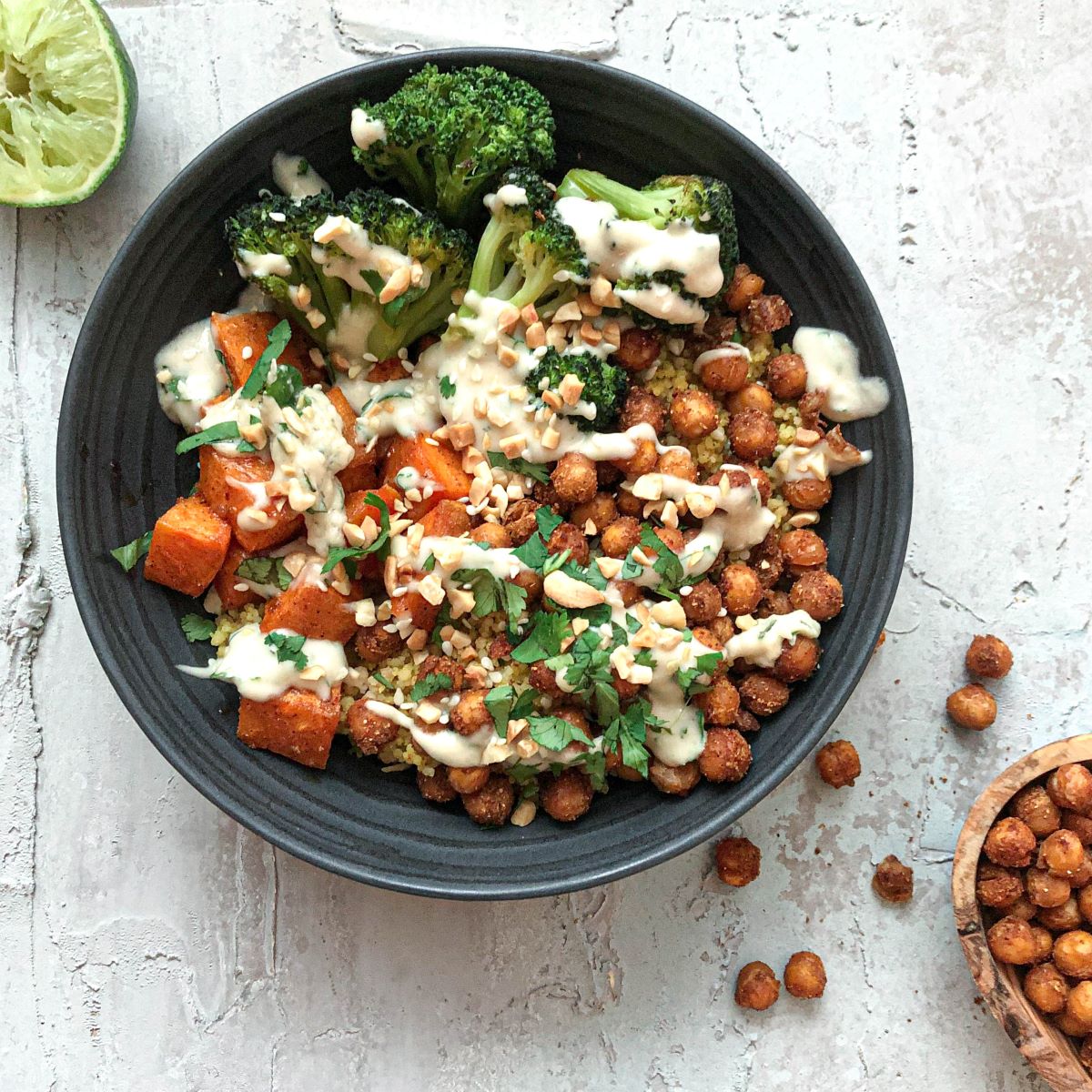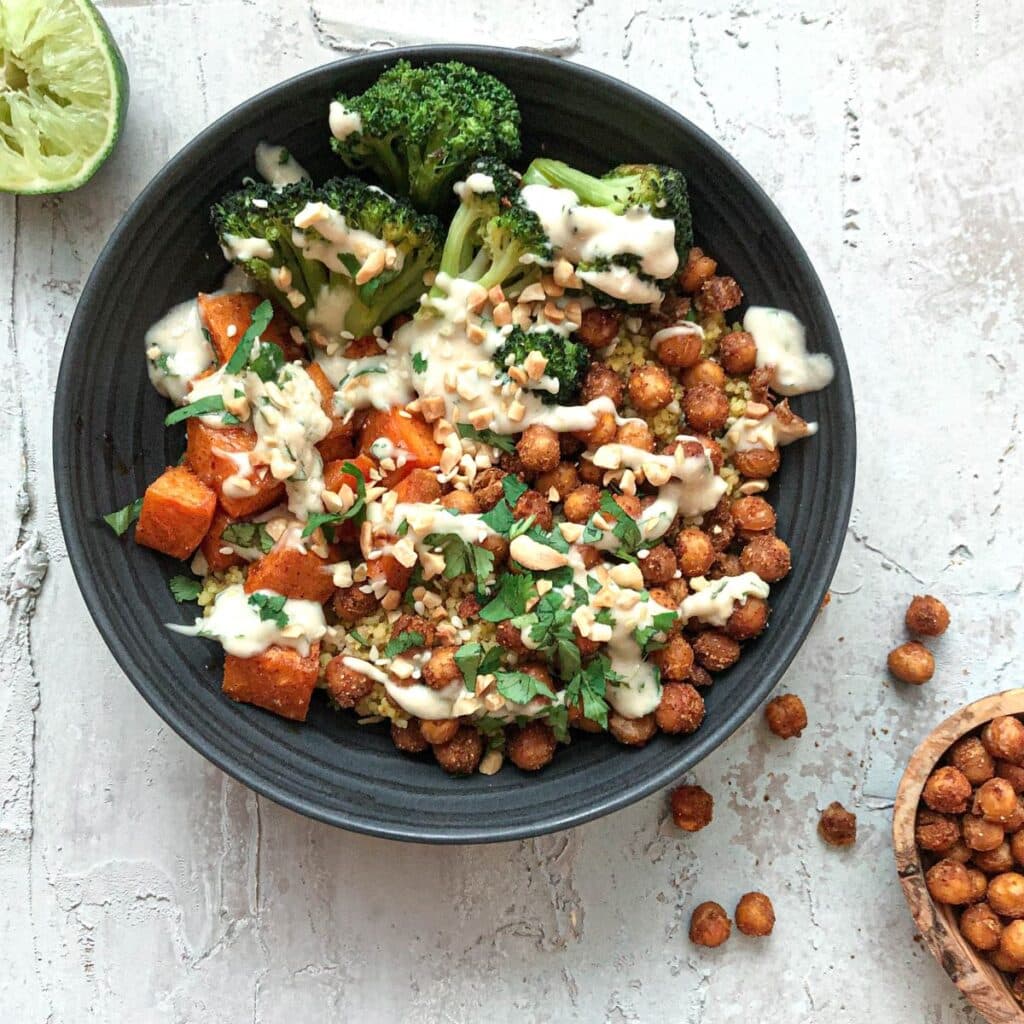 This Mediterranean chickpea quinoa bowl is an excellent addition to your meal prep rotation. It is full of plant based protein and fiber that is not only healthy but delicious.
This fresh, light salmon pasta with cherry tomatoes and thyme is an easy low sodium lunch option that's both healthy and delicious!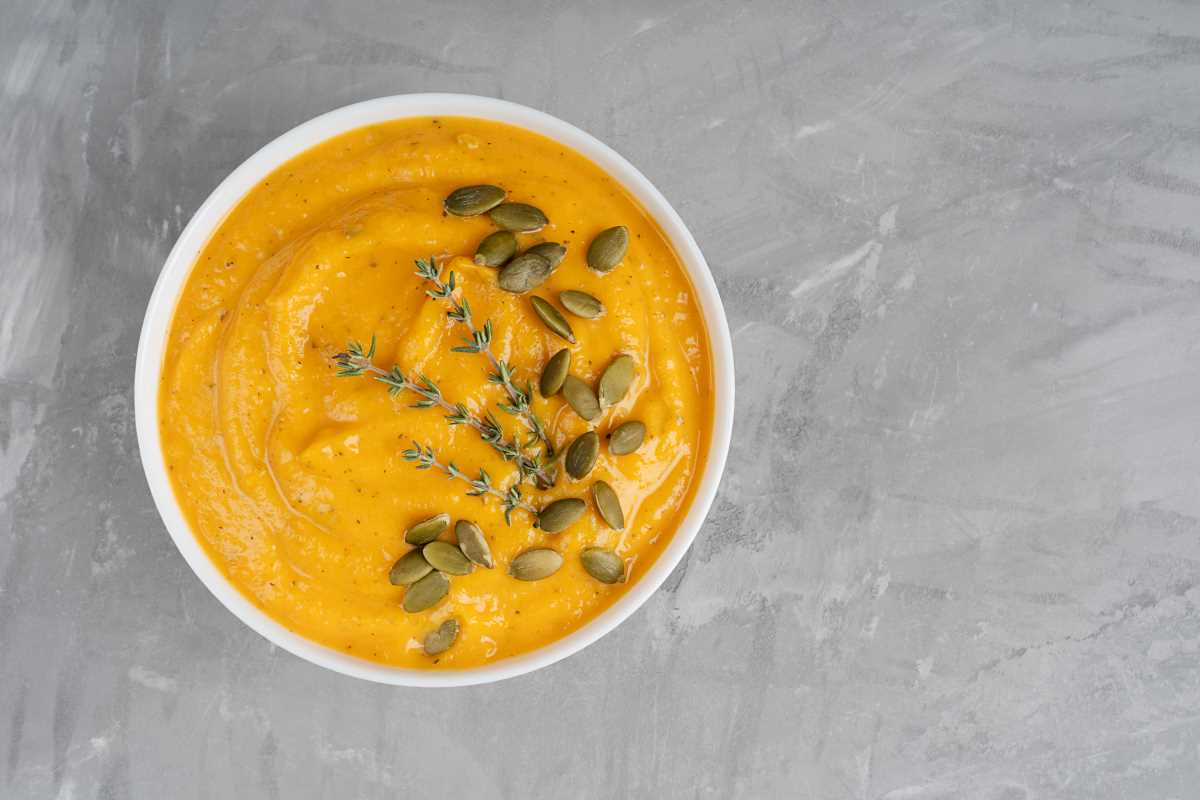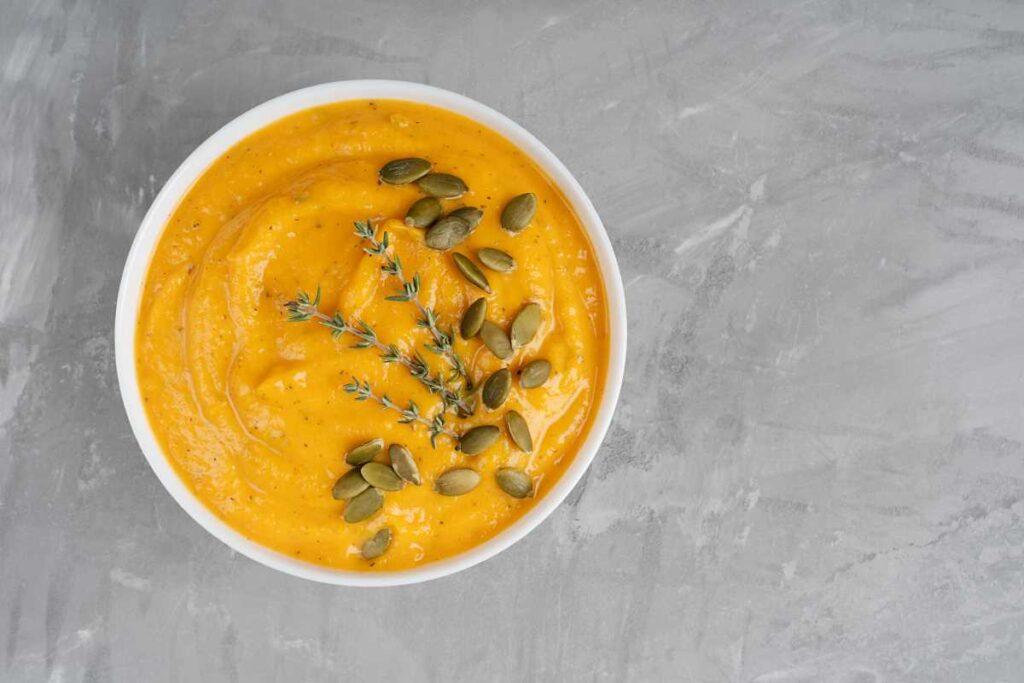 Carrot ginger lentil soup is a flavorful soup that is bright in color and full of heart-healthy nutrients like soluble fiber and plant protein.
Easy White Bean Salad with Mediterranean flavors of olive oil, vinegar, garlic, herbs and red onion. Add fresh crunchy veggies and this recipe is ready in only 15 minutes for any occasion!
These super delicious low-sodium pancakes have just 3-ingredients and come together in minutes!
Vegan Nicoise salad combines raw and cooked vegetables with beans, hearts of palm, and greens dressed in a shallot vinaigrette. Get all your greens, beans, potatoes, and vegetables in this nutrient-dense low sodium lunch recipe. This vegan Nicoise salad recipe is fabulous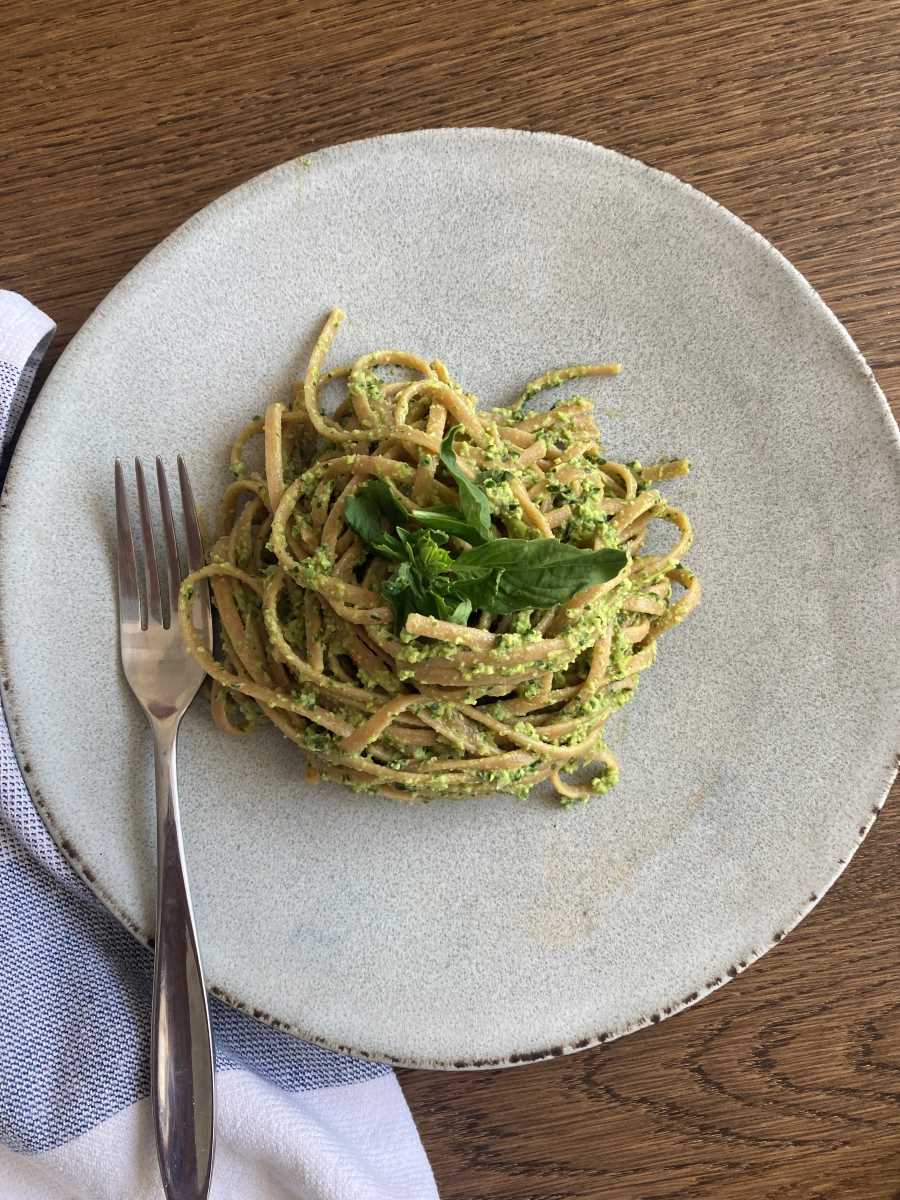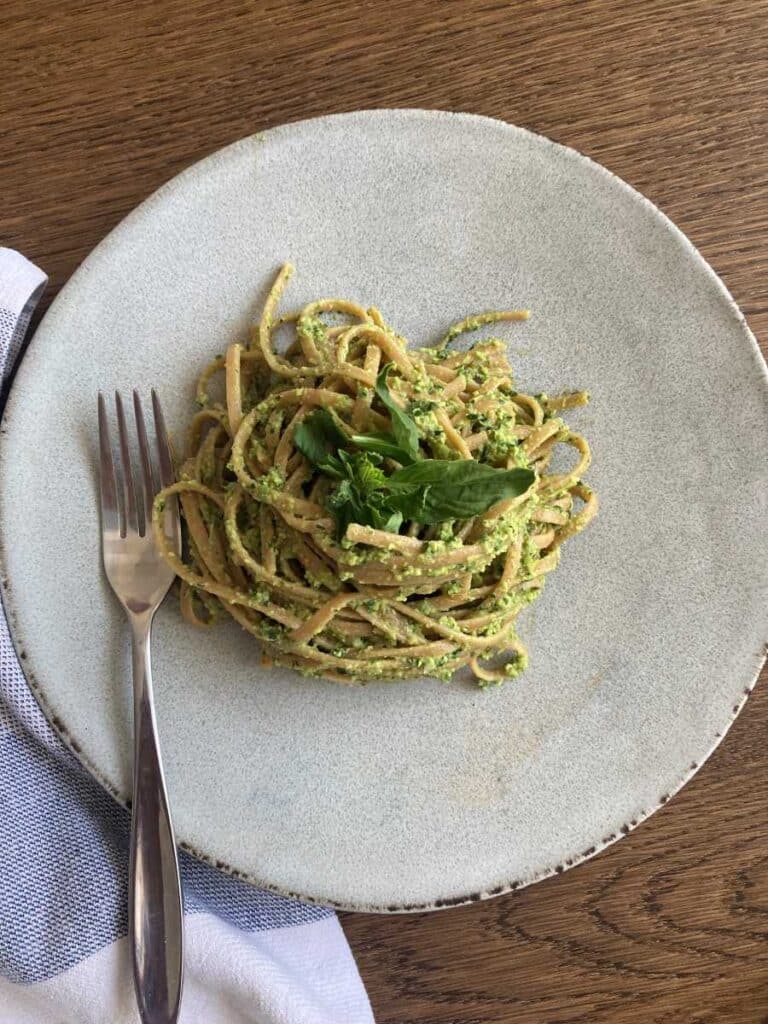 This easy and delicious edamame pasta sauce is a healthy low sodium lunch idea and can help lower your cholesterol and manage your weight.
Lentils and rice is a super easy lunch idea that you can customize in many ways. Make the rice or lentils as dry or soupy as you like, and also adjust the salt to your liking! Delicious and healthy!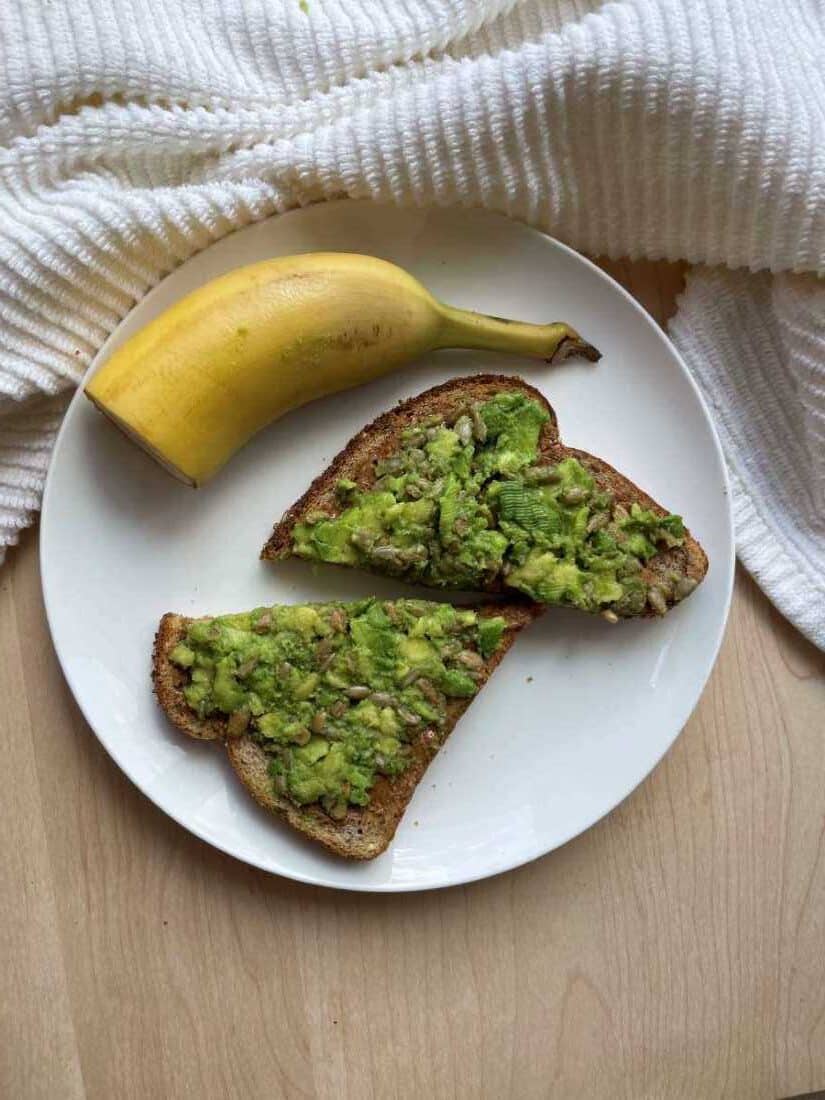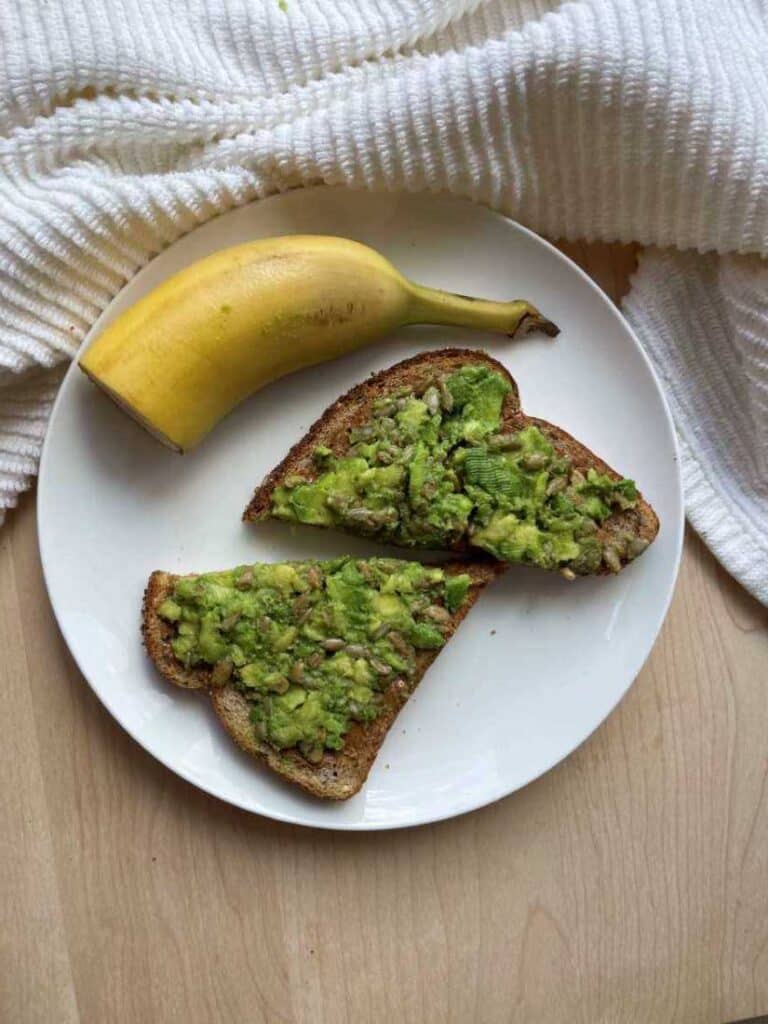 This avocado peanut butter toast recipe is as basic as it gets with only 3 ingredients and no fancy equipment. A perfect low sodium lunch idea for work.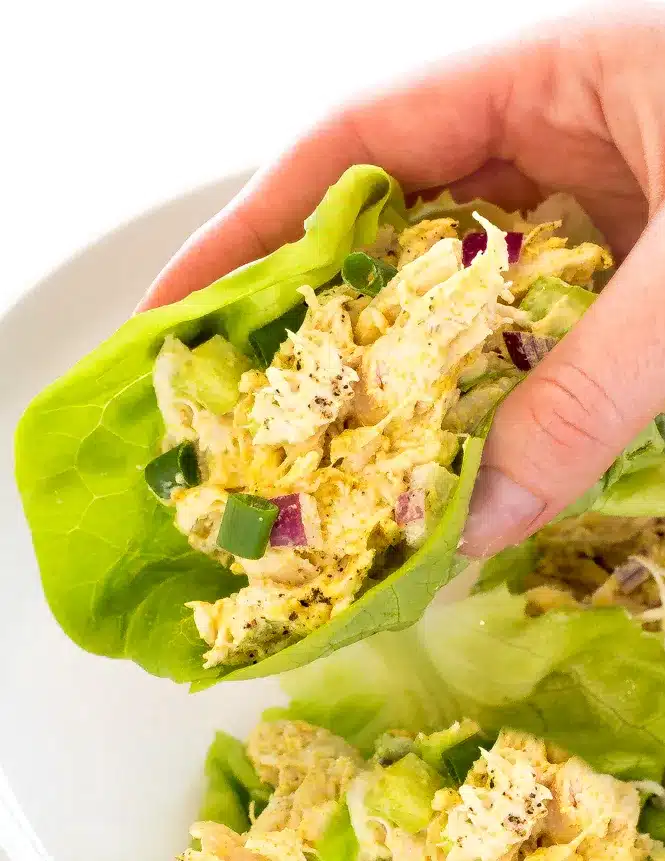 Chicken Salad just got a makeover! This Curry Chicken Salad recipe is a mouthwatering flavor bomb. Loaded with curry powder, creamy mayo, crunchy celery, and onion, this recipe will be on repeat for make-ahead lunches!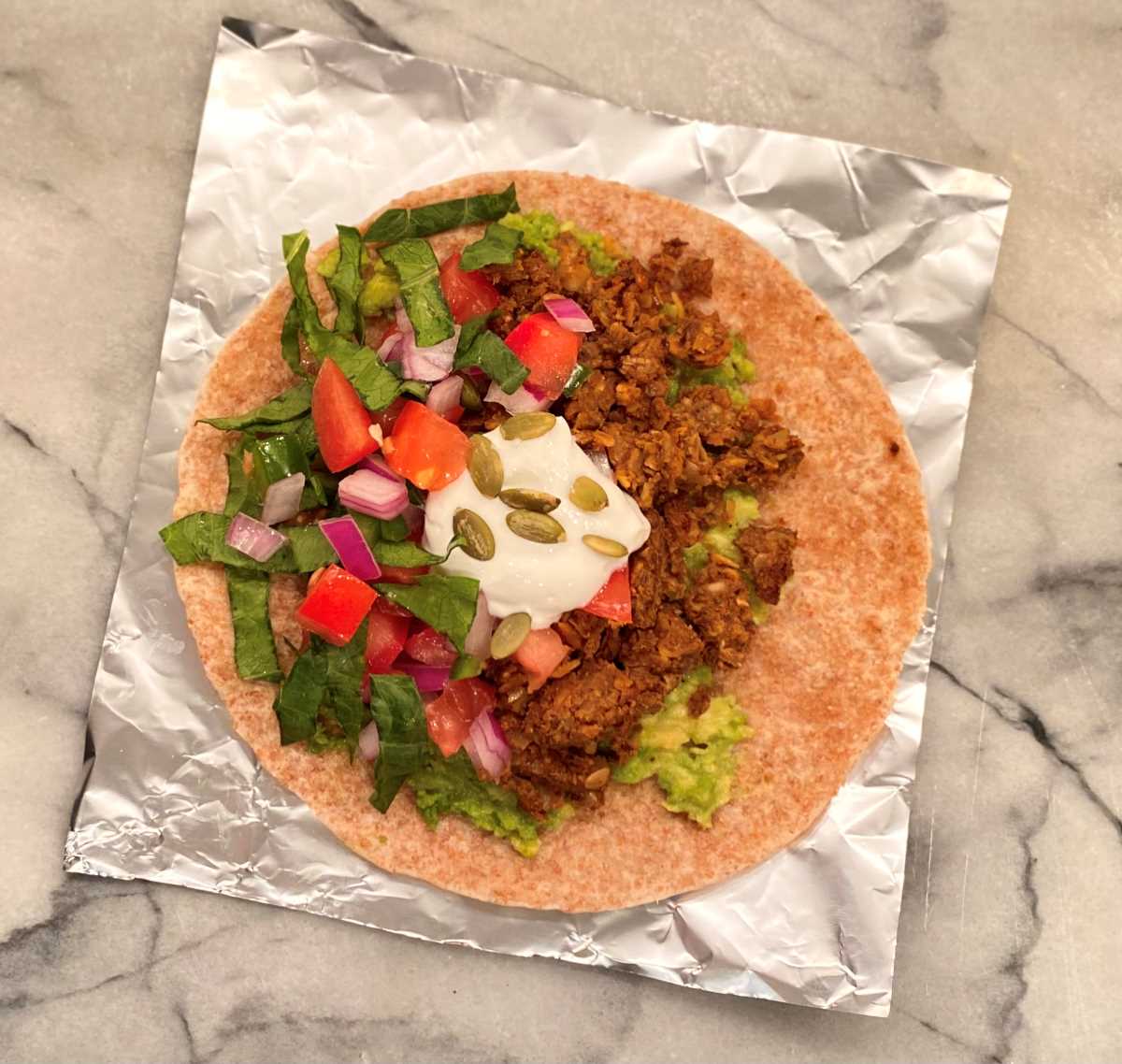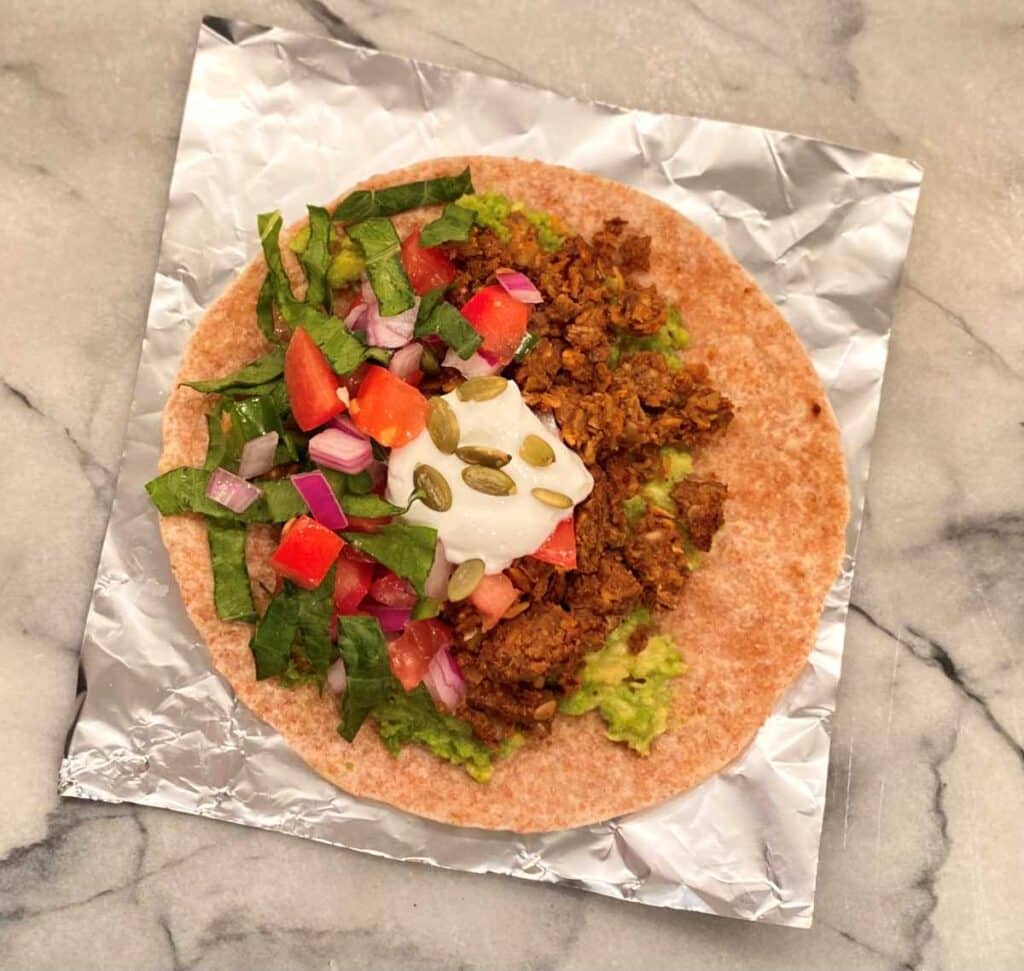 This is a delicious and easy vegetarian lentil burrito recipe that is perfect to make for a weeknight dinner. It is a quick-to-make meal that is full of inexpensive plant-based proteins. Do I dare say, it is even better than take out?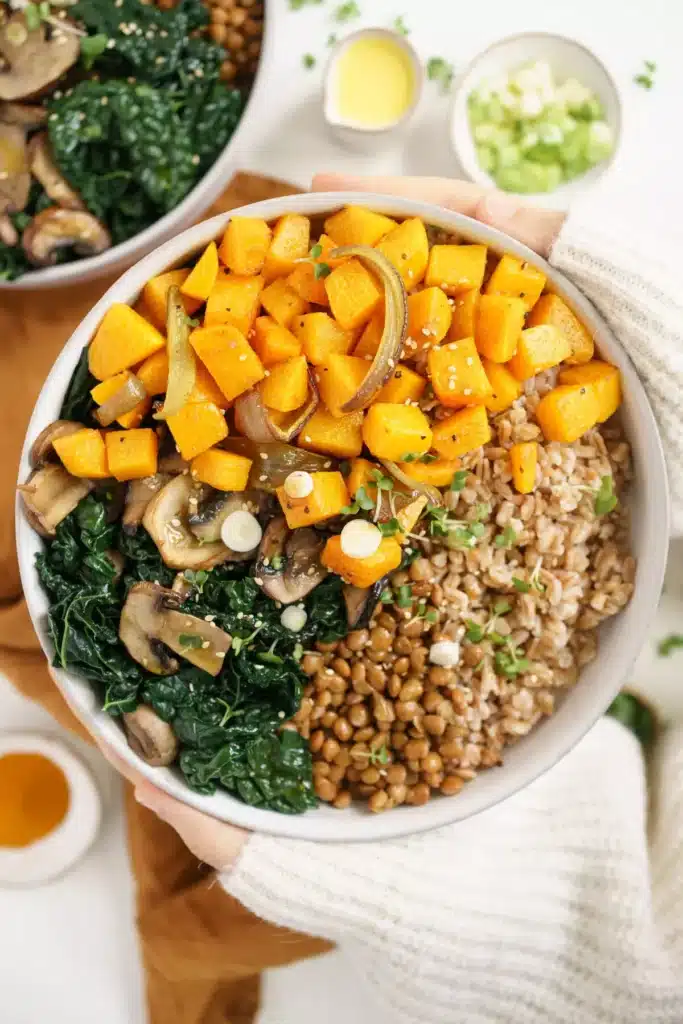 This beautiful low sodium lunch idea contains a colorful mixture of natural, nutrient-rich, plant-based ingredients, including roasted butternut squash, sautéed mushrooms, kale, lentils, and whole grains.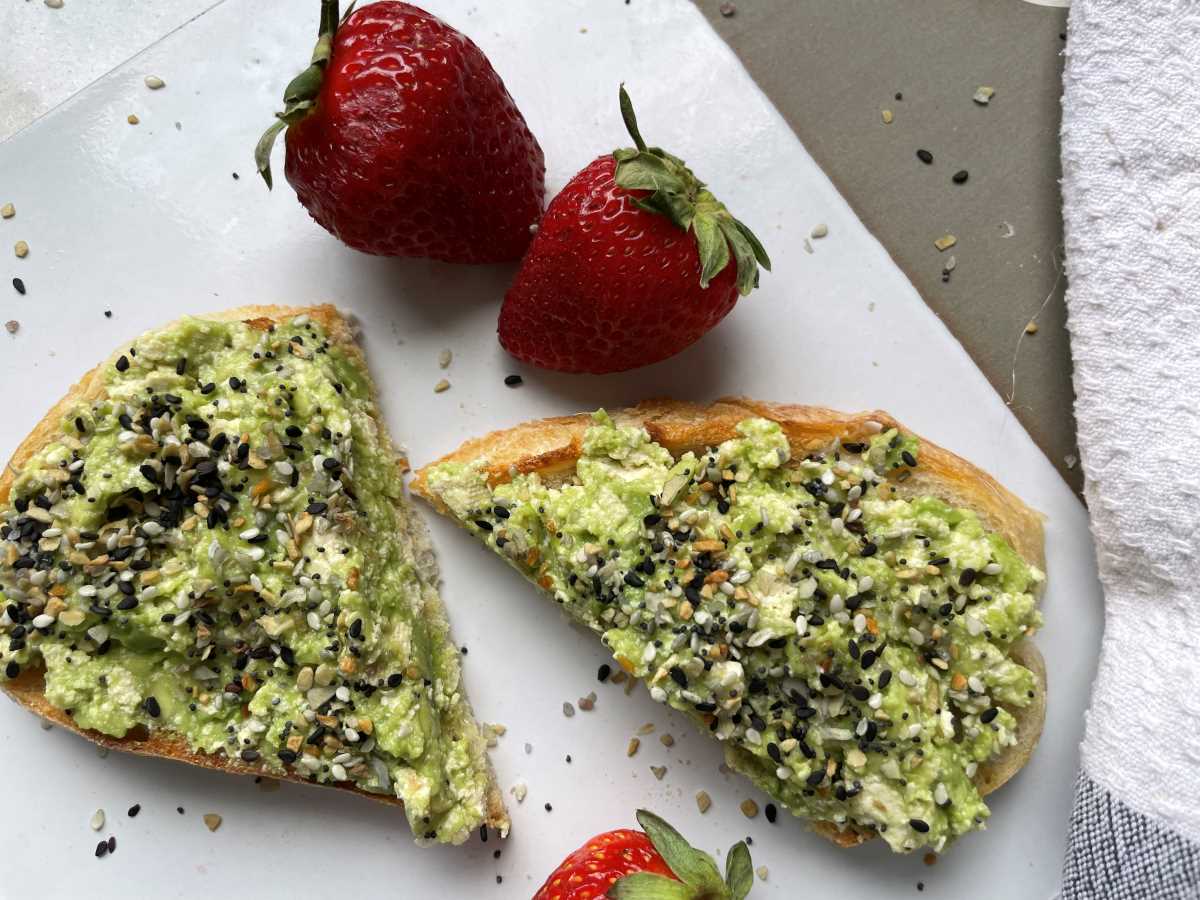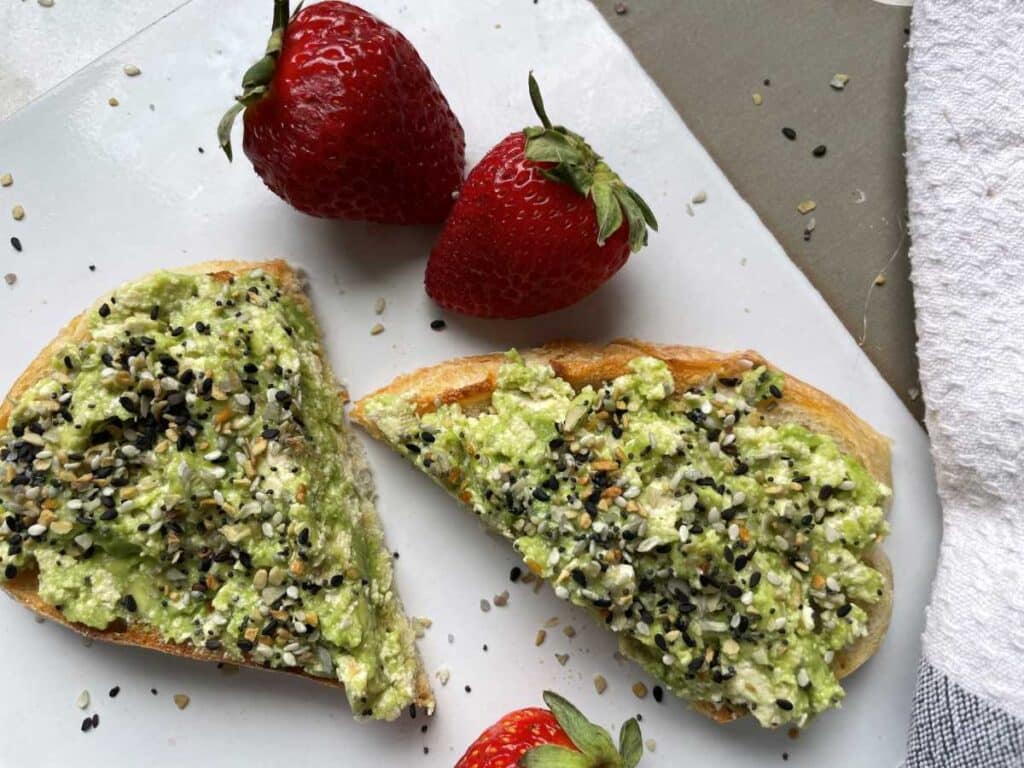 Tofu Toast – The Heart Dietitian
Tofu toast is a super easy and delicious breakfast that is packed with protein and healthy fats. It can be an easy lunch or snack with no heating required!
Final Thoughts
When it comes to maintaining a healthy heart, reducing your sodium intake is key. But that doesn't mean you have to give up on flavor.
By incorporating tasty low sodium lunch options into your diet, you can not only protect your heart health but also enjoy delicious meals that are both satisfying and nutritious.
If you want to eat out at lunch, check out this article on low sodium meals at Tim Hortons, or this article on eating out on the Mediterranean Diet.
And if you are looking for other low sodium recipes try low sodium mayonnaise, low sodium breakfast ideas, low sodium instant pot recipes, low sodium hot chocolate, low sodium tortillas, low sodium marinara sauce, low sodium pasta recipes, low sodium oatmeal recipes, low sodium salsa, low sodium hummus, low sodium taco seasoning, DASH diet smoothies, DASH diet desserts, DASH diet soups, tofu bolognese, beet mac and cheese… to name a few.
Or check out these low sodium cookbooks and DASH diet cookbooks for inspiration.