When I think of oat bran recipes, I think of my grandma's porridge – boring and bland. But eating oat bran can be much more exciting than that! With the right recipe, you will see that oat bran can be nutty, and sweet.
If you are looking to start eating oat bran, try these 6 healthy oat bran recipes, that are tasty too!
What Is Oat Bran?
Oat bran is the outer part of the whole oat groat. This outer layer of the oat kernel is known as the bran.
Interestingly, oat bran is not a whole grain because it is just the bran of the seed. Whereas oatmeal contains the entire oat groat and is therefore known as a whole grain.
That being said, we know oat bran can provide so many health benefits, so it is worth adding to your routine because the outer shell is actually where a lot of the oat groat's nutrition lies.
Health Benefits of Oat Bran
Not only does oat bran help unclog your arteries, but it can also aid in blood sugar control, lower blood pressure, and create regular bowel movements which aid in a healthy gut.
Difference Between Oat Bran vs Oatmeal?
Oatmeal is one of the most popular foods recommended to lower cholesterol. This is because of their soluble fiber. But did you know oat bran has MORE soluble finer than oats?
As you can see in the table below, oat bran is higher in fiber, and protein and is lower in calories. Definitely, a reason to start adding this superfood to your meal plan.
| | | |
| --- | --- | --- |
| | Oat bran | Oatmeal |
| Serving Size | 1/2 cup (40 g) | 1/2 cup (40 g) |
| Dietary Fiber | 6 g | 4 g |
| Soluble Fiber | 3 g | 2 g |
| Protein | 7 g | 5 g |
Table 1: Key nutritional differences between oat bran and oatmeal
What Can I Use Oat Bran For?
Keep reading to find the 6 best oat bran recipes that are good for your heart, your blood sugar, and your gut.
Oat bran is versatile and can be used for:
muffins or pancakes
hot cereal like oatmeal
a topping for your yogurt parfait
or an addition to your smoothies
Oat Bran Recipes
So if you are looking for an alternative to oatmeal in the morning, try one of these 6 oat bran recipes to lower your cholesterol today!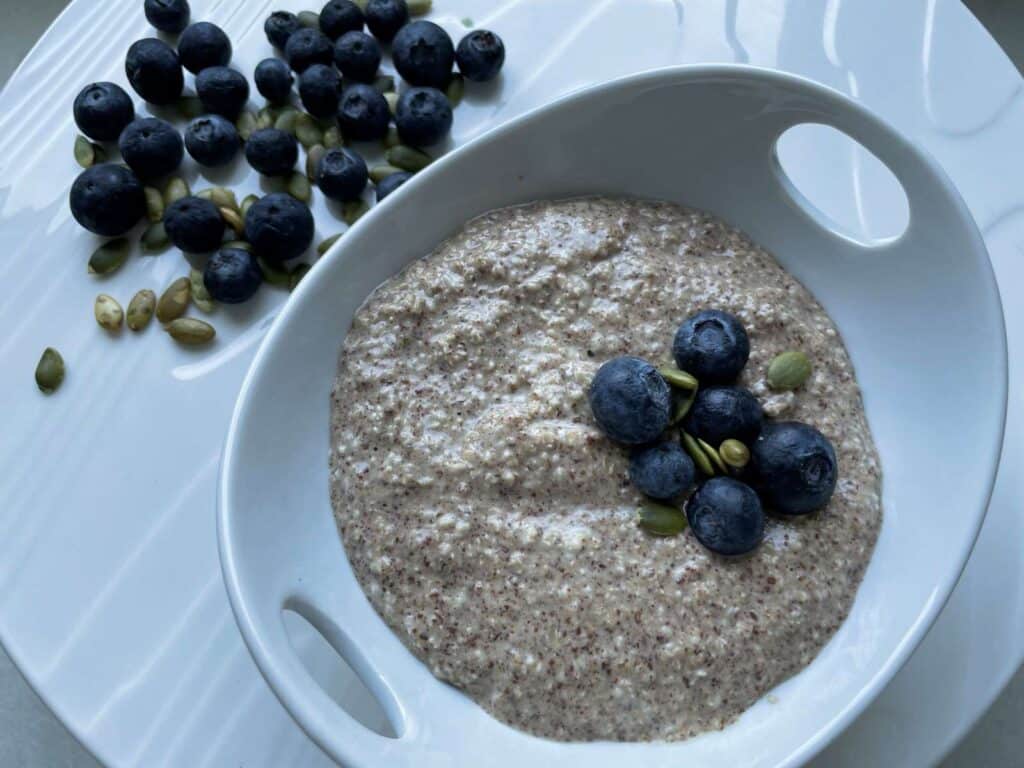 This easy and delicious overnight oat bran is high in soluble fiber. It can help lower your cholesterol and manage your weight. This recipe offers lots of opportunities for variations and flavors.
No oil muffins are made with buttermilk, applesauce, and raisins. Try them today!
Perfectly sweet and tart, chocolate chip raspberry granola makes a lovely healthy breakfast or snack.
Carrot Oat Bran Muffins with Dates & Walnuts are sweet, nutty, and chewy with less sugar and more whole grain than your typical muffin. Enough flavor to go salt-free too!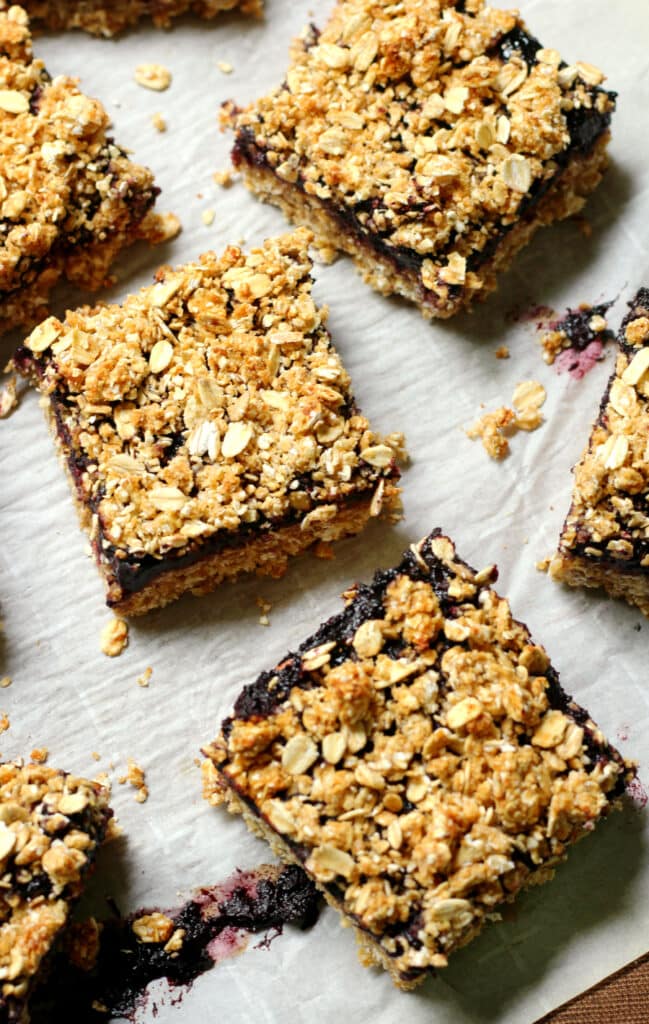 Peanut Butter & Jelly Crumble Bars that can be eaten for breakfast, lunch, as a snack, or dessert!
Sweet Potato Muffins are light and fluffy and loaded with healthy, energizing ingredients.
Final Thoughts
So, you can try eating oat bran like oatmeal, or spruce it up by trying one of these dietitian-approved oat bran recipes that will lower your cholesterol, blood pressure, and sugar and aid in gut health!
And if you are in the mood for oatmeal recipes, check these out! Protein baked oats, low sodium oatmeal, vegan protein oatmeal, chocolate avocado smoothie, smoothie to lower cholesterol, top 15 oatmeal recipes, pecan pie overnight oats, turmeric energy balls, turmeric oatmeal and blueberry cheesecake overnight oats.