Have you heard that oatmeal recipes can lower cholesterol? Well, you are right! Eating oats is (in my opinion) the number one food to lower cholesterol.
You may be surprised how this little tweak to your diet can help you lower your cholesterol. So if you are interested in understanding if oatmeal is good for lowering cholesterol, read on!
Why Should We Worry About Cholesterol Levels?
High cholesterol refers to a build-up of LDL or low-density lipoprotein (also known as the "bad" cholesterol).
This build-up creates fatty deposits in the walls of your blood vessels.
These deposits lead to the narrowing of the vessels which impairs the flow of blood and increases the risk of heart attack or stroke due to clotting.
How Do Oats Lower Cholesterol?
Oats contain soluble fiber, specifically beta-glucan (or β-glucan), which is a nutrient that can lower excess cholesterol and bile acids from your body, resulting in lower cholesterol levels.
In fact, in 1997, the FDA allowed manufacturers to use the health claim on products that contain oats or β-glucan which suggests that food can lower the risk of cardiovascular disease.
This is great, but not all food products containing β-glucan seem to lead to the same health outcome. Overall, highly processed β-glucan sources (where the oat tissue is highly disrupted) appear to be less effective at reducing serum cholesterol (1, 2).
Thus if a product contains oats, but the product is highly processed it can still have the FDA claim, even though it is known that highly processed foods may not lower cholesterol as effectively.
So it's best to stick with making your own oatmeal, and I have 15 great oatmeal recipes to lower your cholesterol, that you can start using today!
Does Oatmeal Flush Out Cholesterol?
The soluble fiber found in oatmeal can help flush out cholesterol by removing bile.
Basically soluble fiber, like the one found in oats, bind to bile in the GI tract and removes them as waste (i.e. when you go to the washroom), instead of moving through your gut wall into your blood.
Then, once you've pooped the bile out, your body needs to produce more. Cholesterol is a component of bile, so to make more, the body removes cholesterol from your blood — so blood cholesterol levels decline.
How Much Oatmeal Should I Eat To Lower Cholesterol?
Research suggests eating 3 grams of β-glucan a day to lower cholesterol (1). That means eating 1.5 cups of cooked (or 3/4 cup dry rolled oats or 1/2 cup dry steel-cut oats) oatmeal each day can lower cholesterol by 5-8% (1). Although some studies have shown the benefit of up to 15% reduction in just 8 weeks (3).
How Long Does It Take Oatmeal To Lower Cholesterol?
Research has shown that eating oatmeal every day can show benefits as early as 4 weeks (1).
Why Make Oatmeal
Low-cholesterol oatmeal recipes have many benefits. They are:
fast to put together for busy mornings
nutritious
delicious
can be customized to your taste
high in fiber
satiating
inexpensive
Variety of Dishes
Oats can be used in dishes other than oatmeal. Try these oat recipes to lower cholesterol. If you like these, also check out these oat bran recipes that lower cholesterol..
What Kind Of Oatmeal Is Best For Lowering Cholesterol?
The best oatmeal for lowering cholesterol is the least processed form of oats, also known as steel-cut oats (1).
Four Main Types Of Oats
Steel cut oats – oat groats cut into two to three pieces with a steel blade. They are the least processed and require longer cooking. They are known for being chewy in texture.
Rolled oats – oat groats are steamed and pressed (or rolled) and then dried. They are known for being creamy in texture.
Quick cooking oats – rolled oats are cut into small flakes because they are more processed they are quick to cook. Hence the name.
Instant oats – quick-cooking oats that are cooked and dried for even quicker cooking. Instant oatmeal packs typically have added sugar and salt which further reduce its benefits.
I've tried to summarize the difference between the different oats in the table below. As you can see, steel-cut oats are higher in fiber and have a lower glycemic index.
Glycemic Index
The glycemic index is a scale that ranks food by how quickly it raises blood sugar after it has been eaten. The lower the ranking means the body digests and absorbs the food more slowly, leading to a slower rise in blood sugar.
Thus, steel-cut oats can provide a slower release of sugar into the blood which can help manage blood sugar. For this reason, steel-cut oats may be the best choice for those looking for better control of their blood sugar and weight.
| | | | | |
| --- | --- | --- | --- | --- |
| | Steel Cut Oats | Rolled Oats Or Old Fashioned Oats | Quick or One Minute Oats | Instant Oatmeal Packages |
| Serving Size | 1/2 cup (40 g) | 1/2 cup (40 g) | 1/2 cup (40 g) | 1 Package |
| Dietary Fiber | 6 g | 5 g | 4 g of fiber (2 g from soluble fiber) | 3 g of fiber (only 1 from soluble fiber) |
| Glycemic Index | 52 | 55 | 67 | 83 |
Table 1: Key nutritional differences between steel-cut oats and rolled oats (4, 5, 6, 7, 8)
How To Prepare Oatmeal For Lower Cholesterol?
Below is a list of ingredients to use and avoid to prepare your oatmeal for lower cholesterol.
Add These Ingredients For Additional Cholesterol-Lowering Benefits
Unsweetened milk of choice – I recommend soy milk as it can provide additional cholesterol-lowering benefits as per the portfolio diet
Fruit – full of heart-healthy nutrients like potassium, and antioxidants to lower inflammation
Nuts – according to the portfolio diet, eating 1/3rd cup of nuts every day can help lower your LDL cholesterol by an additional 5-10%
Ground flaxseed or chia seeds- can add more soluble fiber
Ingredients To Avoid
Using cream, butter, chocolate, or coconut milk in oatmeal because it increases the saturated fat content
Added sugar like maple syrup, honey, or brown sugar. Instead use natural sugar like fruit and flavor with cinnamon, nutmeg, or vanilla.
Another benefit of making your own oatmeal, is you avoid processed foods while doing it. Processed cereals may have added sugars, sweeteners, salt, and omega 6 oils which can all lead to increased inflammation levels, which can further cholesterol levels.
Other Benefits Of Eating Oats
Eating oats has benefits that go beyond lowering cholesterol. I can lead to:
weight loss, as it helps keep you satiated
lowers blood pressure
can regulate blood sugar
improve gut health
Other Ways To Reduce Cholesterol
Eating well is one step to improving cholesterol. Other ways to help manage cholesterol include:
regular exercise
reducing stress
managing blood sugar
getting restful sleep
reduced alcohol consumption
stop smoking
Frequently Asked Questions
Will A Bowl Of Oatmeal A Day Lower Cholesterol?
Yes, a bowl of oatmeal a day will lower cholesterol. More specifically, eating 1/2 cup of steel-cut oats will lower cholesterol within 6 weeks (1)
What Can I Put In Oatmeal To Lower Cholesterol?
You can put ingredients in your oatmeal to further lower cholesterol like ground flaxseed, chia seeds, unsweetened soy milk, nuts, and fruit.
Does Quaker Instant Oatmeal Reduce Cholesterol?
Yes, Quaker instant oatmeal can reduce cholesterol, but research suggests using less processed oats like steel-cut oats should be used more often for optimal LDL lowering benefits and other health benefits like reduced inflammation, weight loss, gut health, and blood sugar management (1).
15 Oatmeal Recipes To Help Lower Cholesterol
Oats don't have to be boring or bland. Make it a regular part of your day with these dietitian approved oatmeal recipes to lower cholesterol.
I want to share with you a low-sodium breakfast idea that is balanced with protein, fat, and carbohydrates and is cooked in 5 minutes or less. No planning ahead is necessary, this is a perfect low-cholesterol oatmeal recipe.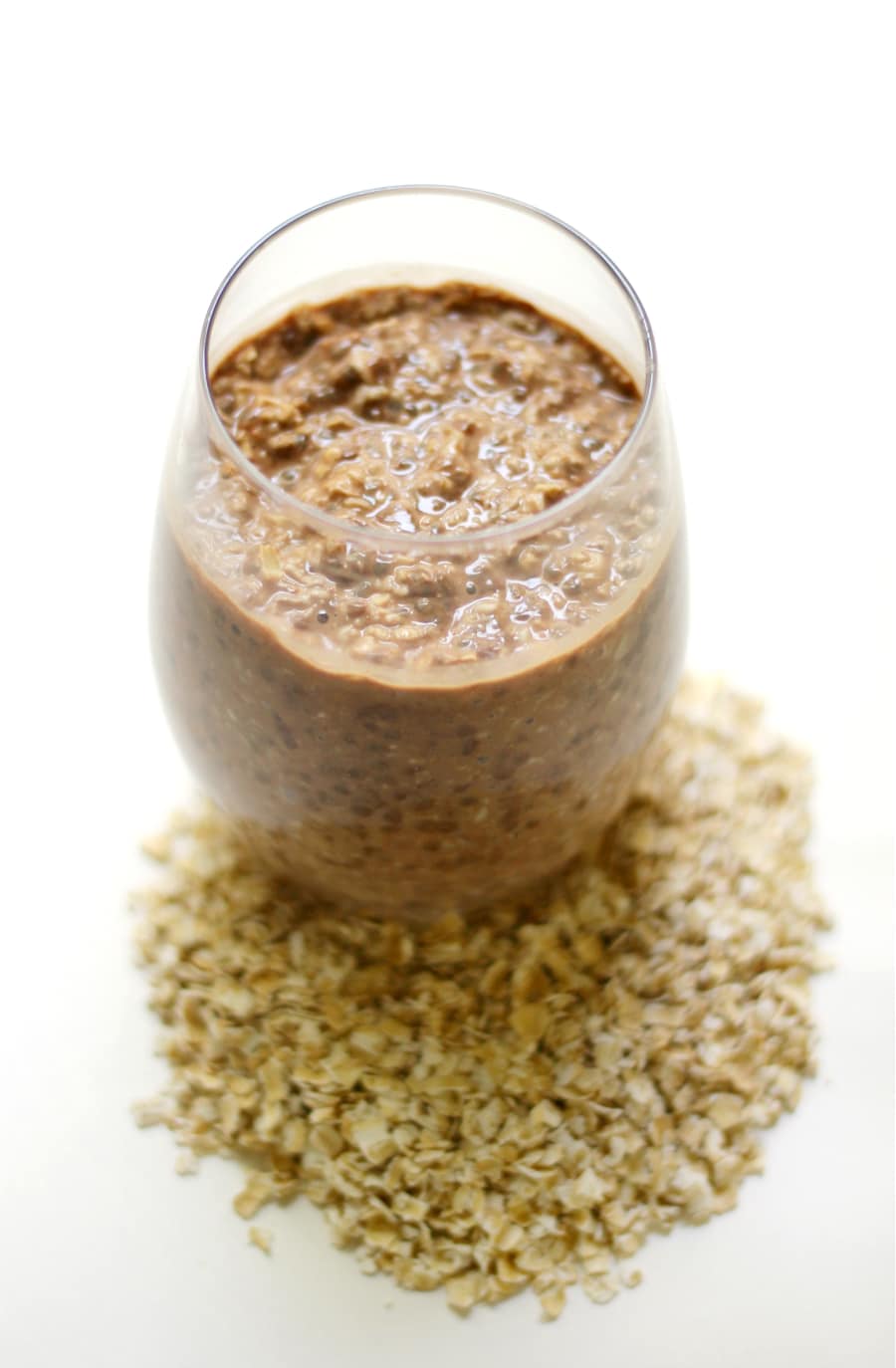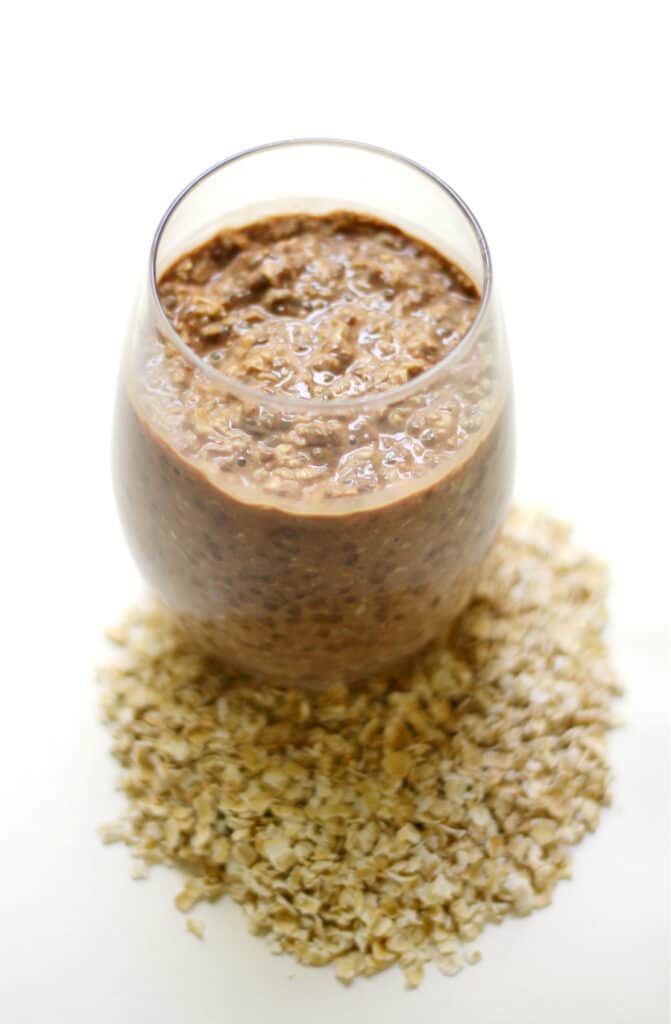 This chocolate Protein oat recipe to lower cholesterol is a healthy, gluten-free, vegan recipe for those busy mornings when you're rushing out the door but still need some sustaining food to fuel your day!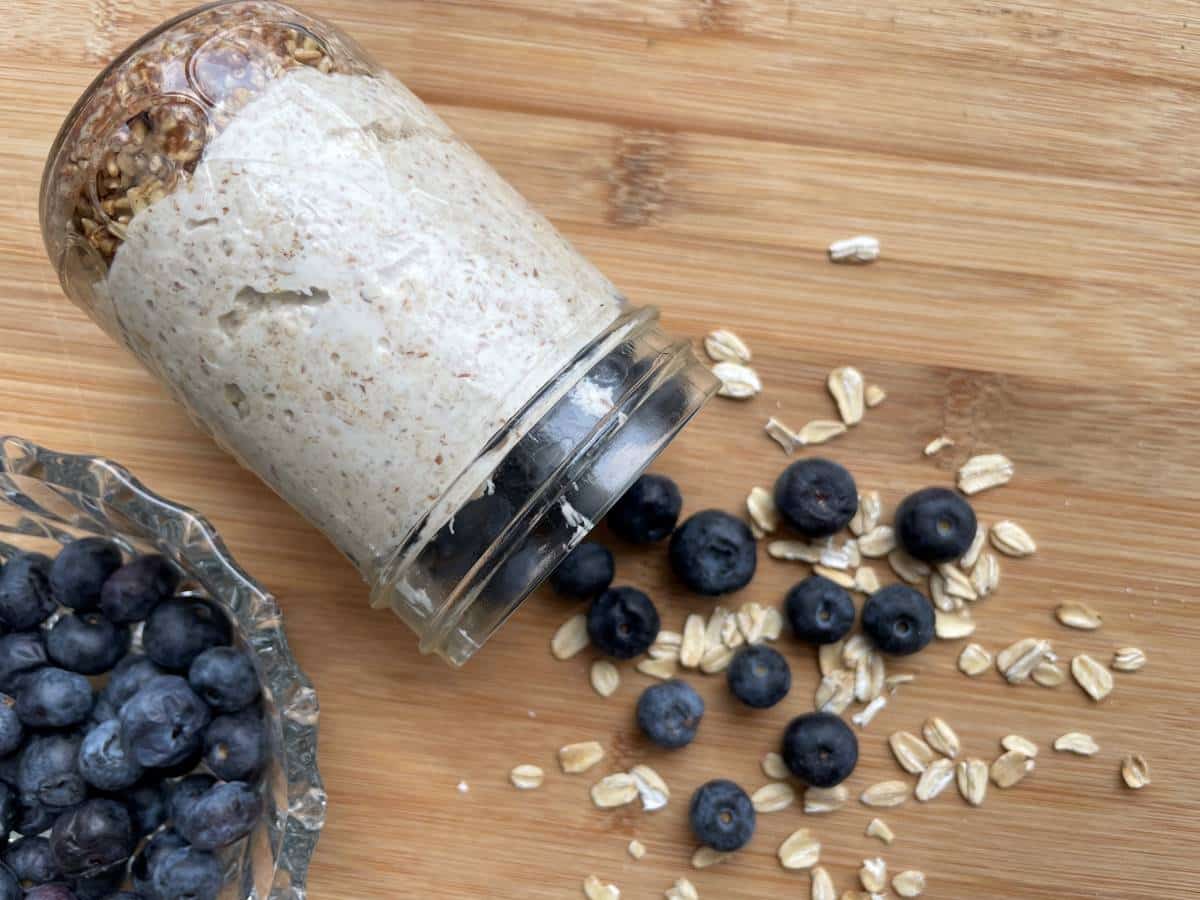 Blueberry cheesecake overnight oats are a healthy dessert to have for breakfast. You will love the crunchy texture and sweet flavor of this heart-healthy oatmeal recipe.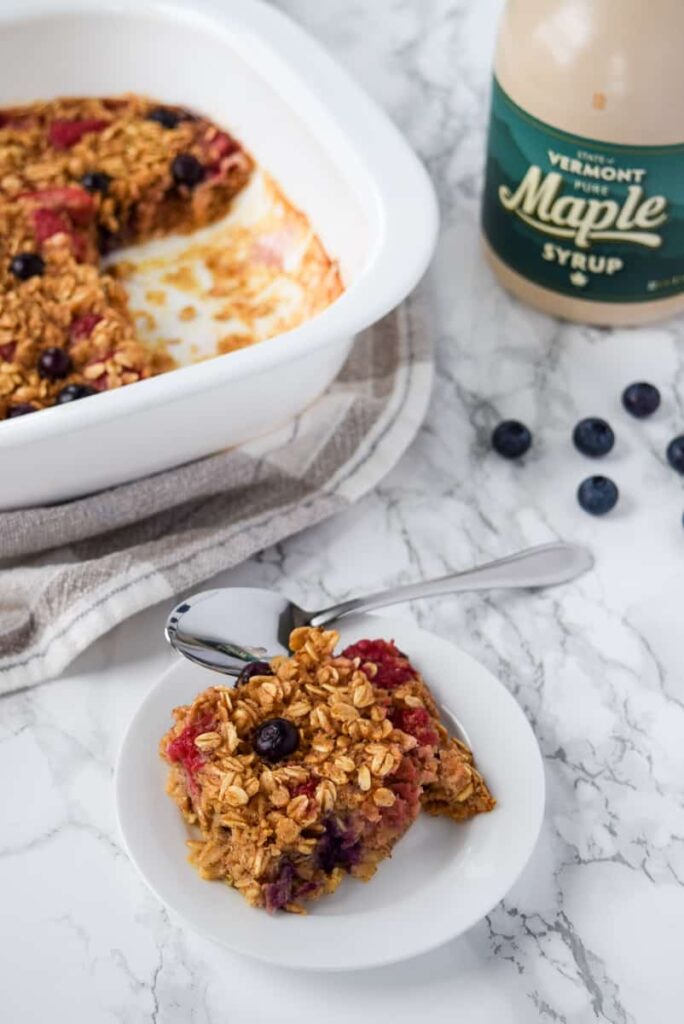 This Summer Berry Baked Oatmeal is the perfect oatmeal recipe to help lower cholesterol. Serve it for a weekend brunch or to meal prep breakfast for the week.
This vegan protein oatmeal requires a quick stir of red lentils into your oats to boost its protein and fiber. This low cholesterol oatmeal recipe will keep you full for hours after your meal.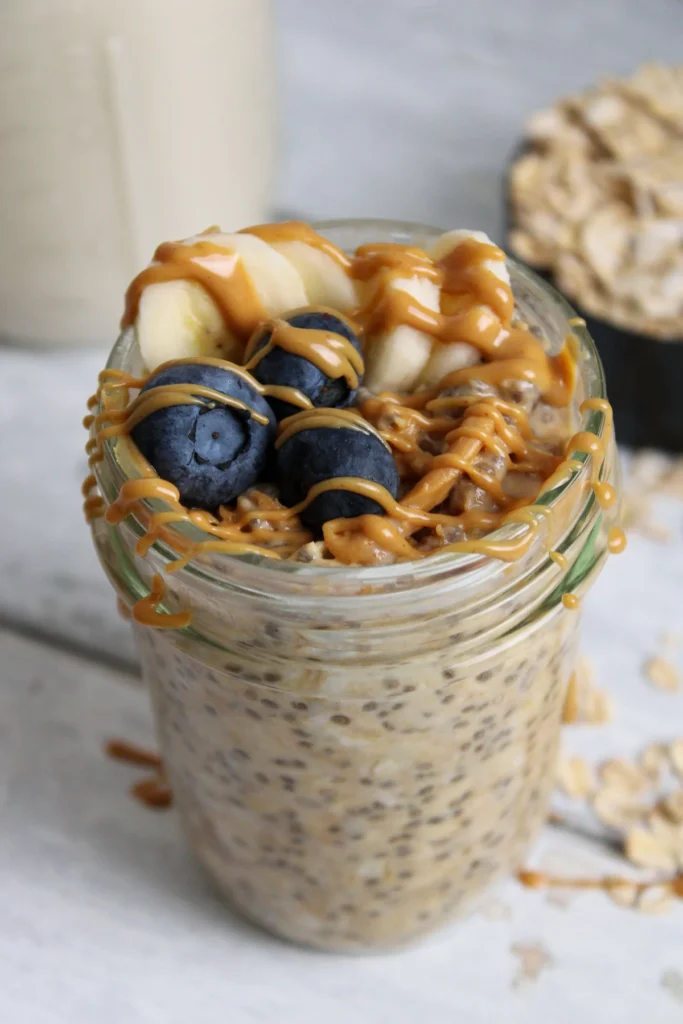 Try this absolutely delicious Peanut Butter Oatmeal to lower cholesterol! Easy to make the night before a busy morning, they are perfect for an on-the-go breakfast.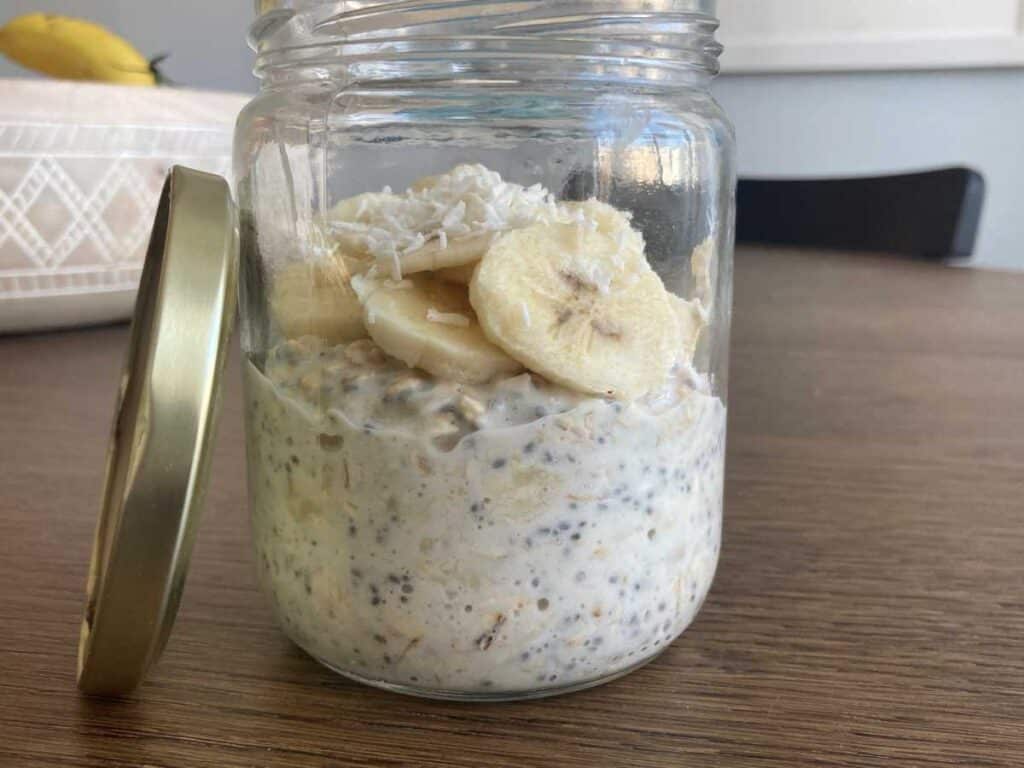 This easy and delicious banana cream oatmeal is perfect for lowering cholesterol. It is also high in potassium which can help lower your blood pressure too. This recipe offers a delicious flavor of the traditional banana cream pie.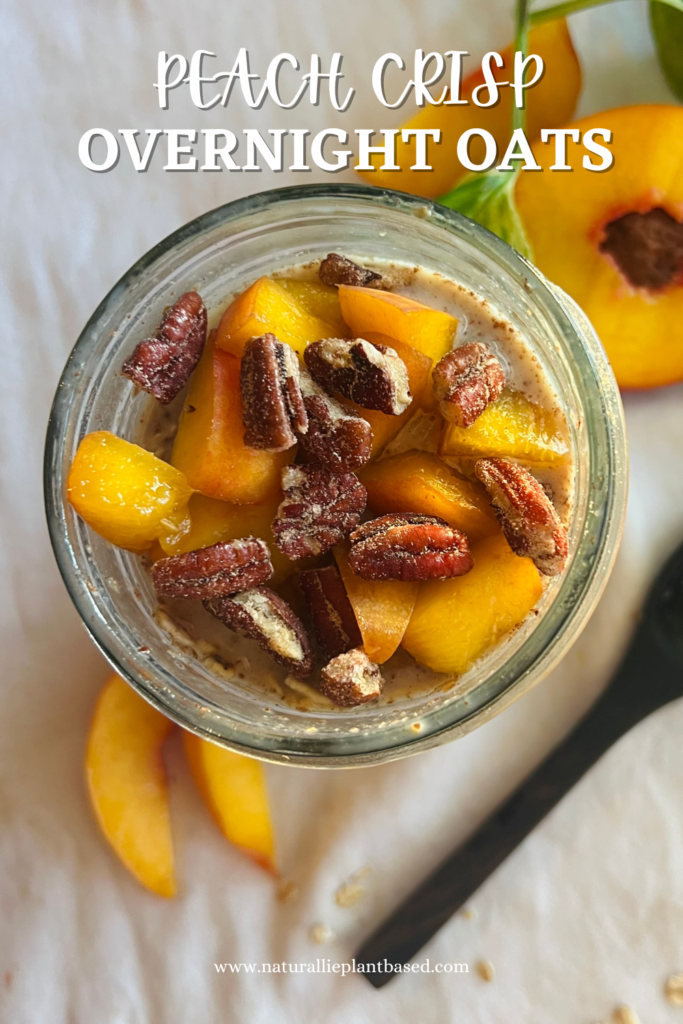 A refreshing and delicious breakfast with fresh juicy peaches and cozy cinnamon oats. Try this peach crisp oatmeal for high cholesterol.
Overnight Oats with Frozen Fruit are a healthy make-ahead breakfast to lower cholesterol that's ready in 5 minutes! It's packed with fiber, protein, and healthy fats, and is vegan and dairy-free.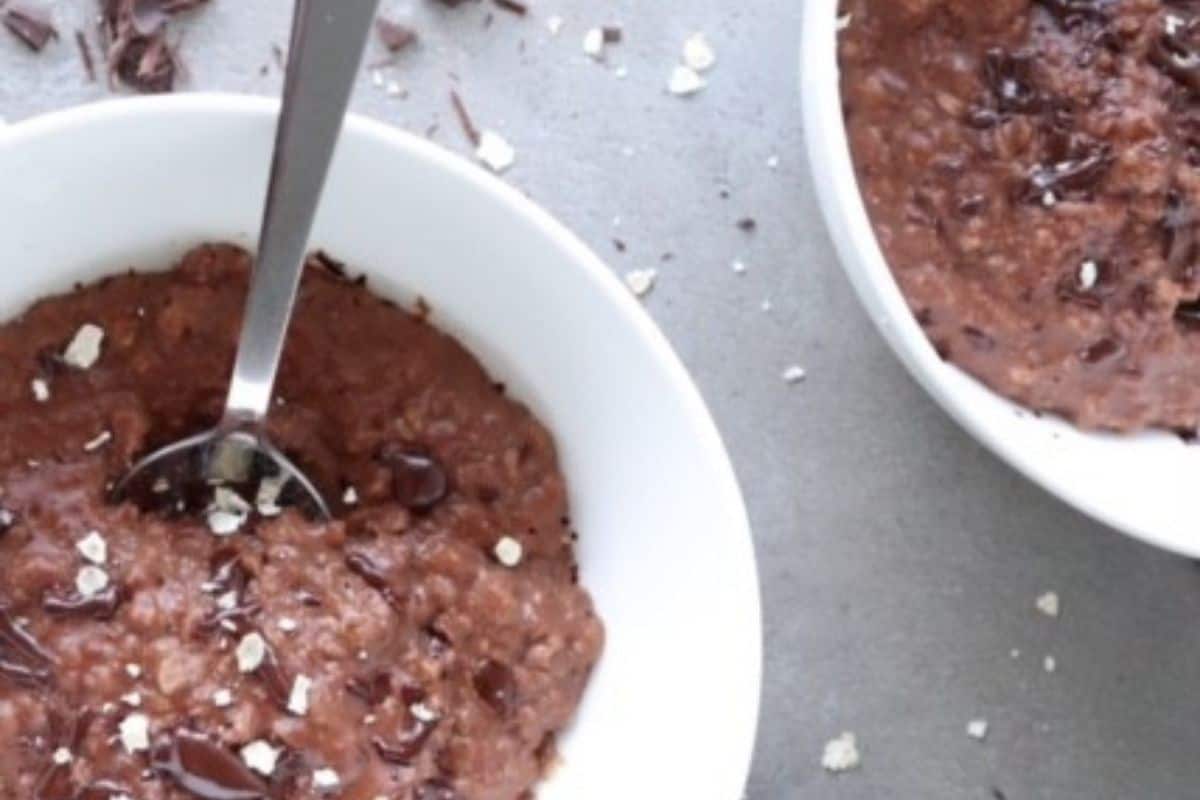 This quick and easy oatmeal recipe will help lower your cholesterol, and it only takes five minutes to make! To make this dish, you only need simple ingredients like rolled oats, chocolate or cocoa powder, and milk.
Savory Oatmeal Porridge – Flavours Treat
Savory oatmeal porridge is a hearty breakfast loaded with the goodness of vegetables. Easy to prepare with any vegetables and customizable as well.
Made with old-fashioned oats, hemp seeds, ground flaxseed, and chopped nuts, this quick and easy heart health healthy oatmeal is satisfying and delicious!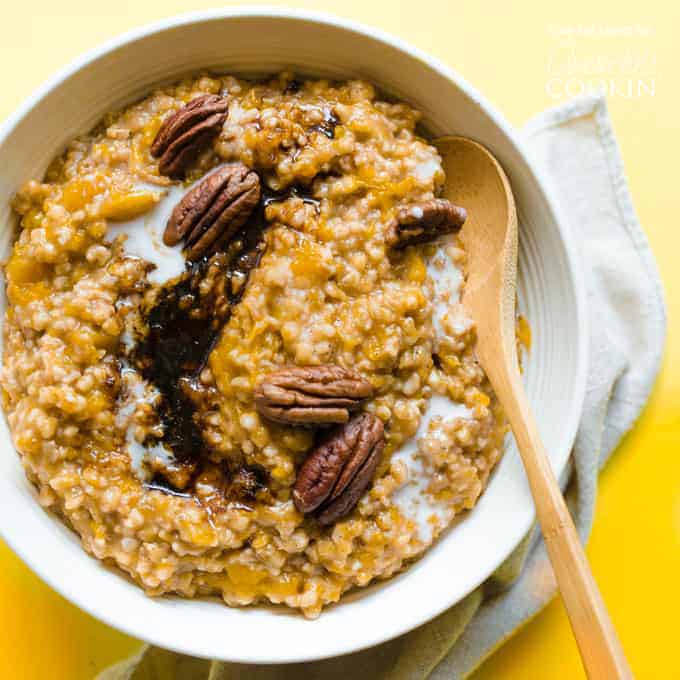 This Crockpot Butternut Squash Oatmeal is a low cholesterol oatmeal recipe that will fill your house with the delicious aroma of autumn and cook into creamy perfection while you sleep!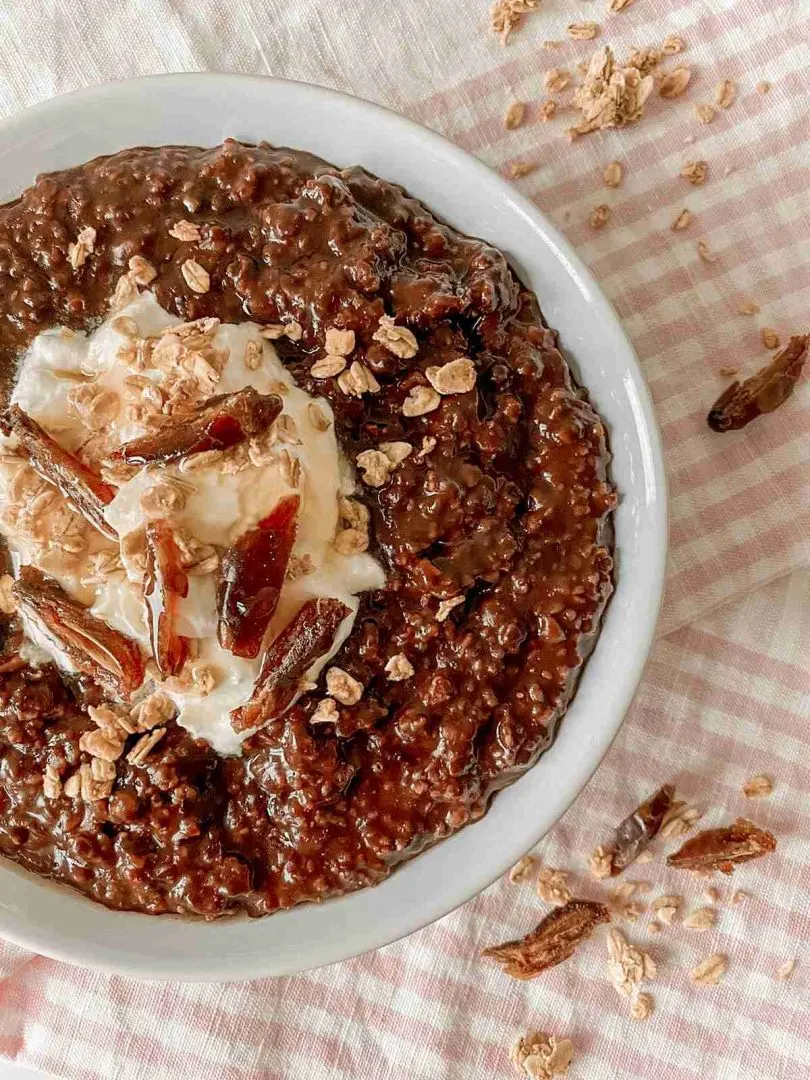 Mocha Coffee porridge is a heart healthy oatmeal recipe. Made with oats, chia seeds, freshly brewed coffee, cocoa powder, almond milk, and maple syrup for a healthy vegan breakfast.
A dollop of yogurt and a drizzle of maple syrup make this baked carrot cake oatmeal crazy good. Satisfying, nutritious, and super convenient.
Final Thoughts
Which oatmeal recipes to lower your cholesterol are you going to try to bust the boredom of traditional oatmeal cereal? Leave a comment below. Would love to know what caught your eye!
And if you are interested in other cholesterol-lowering tips with the portfolio diet, foods that unclog arteries, and lower cholesterol after menopause.
Or try some cholesterol-lowering recipes like this sardine soup, or smoothie to lower cholesterol.